A whole lot of us are tired of hearing about the magical ingredient (super food) that honey is, and really, can we be blamed? We're always told how honey is antiseptic, antibacterial, antifungal, and anti-a-whole-lot-of-stuff. But how many of us have made a tiny lifestyle change by substituting sugar with honey or simply incorporating honey in our daily diet? Not many I reckon! It seems so silly of us to have deal with diabetes, obesity, cardiovascular diseases, and other addictive side-effects of consuming sugar. I wonder why can't we make honey part of our daily routine despite knowing that it's boon for mankind.  So here are a few jaw-dropping facts about honey that will make you have a spoonful every day. (PS I am sure you're going to thank me for that later!)
It's The Perfect Diet Partner
If you're embarking on a weight-loss program, be it through the different diet fads or through the countless cardio exercises, honey needs to be a part of your life. If you don't already know, drinking a cup of warm water with dissolved honey in it can help  burn down fat and increase energy levels in the morning, giving you a kick for the day better than any coffee can.
Instant Energy Source
Most of us find ourselves lagging somewhere in between the day.  Noons make us feel lethargic and lazy, and honey is a great way to counter that. Have a cup of tea with some honey in it and you will feel an instant boost in your energy levels. Not to mention, the glucose is so simple that it can be digested by even the most sensitive of all stomachs. In fact, many medicines that restore the balance in the stomach have honey in them.
Balance Sugar Levels
This one is for those who struggle with diabetes; honey is your new best friend. It contains very simple sugars yes, but its startlingly different from white sugar. There are even certain kinds of honey that have a low hypoglycemic index, so they don't give a shock to your body, but gradually release the sugar.
Anti-Allergic
If your child, like many children today, has endless allergies to seemingly harmless stuff, it isn't surprising. Many kids today have a difficulty in resisting the pathogens that pollute our air and this causes numerous allergies ranging from runny noses, to itchy throats. Honey is a great anti allergic to give to your kids; it has almost a vaccine kind of effect and kids show gradual improvement in their allergy levels.
How to Incorporate Honey into Your Daily Diet?         
If anything, you are probably aware that Honey should never be "cooked", in the true sense of the word. There is so much haze around the whole idea of cooking anything with honey in it, and for all the right reasons. A simple way to understand would be; DO NOT PUT RAW HONEY ON ANYTHING THAT YOU WILL HEAT. This should be your motto!
But what's one to do? Well worry not! Here are a few ways you can use honey in without affecting the health of your family (and also giving them a surprise on their taste buds).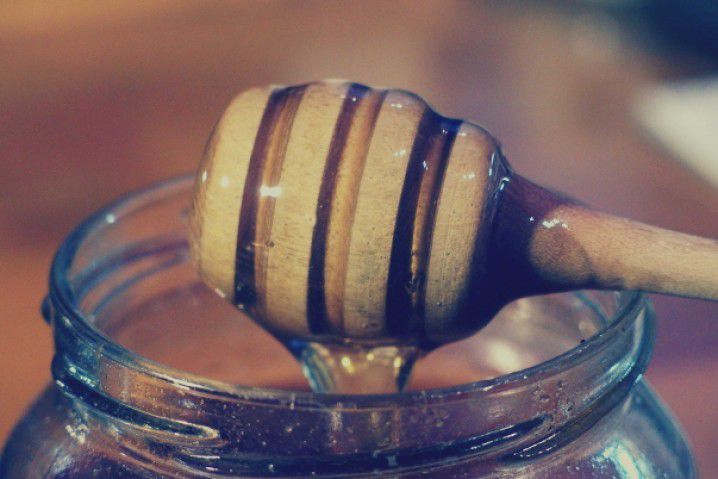 Your kids probably love a good spread on their toast as much as anyone else! Surprise them with something natural and mellow, without all the unnecessary sweeteners that go in jams and other spreads. Besides, if they're lactose intolerance and aren't able to have cheese spread, honey is a great way to give them a new flavor.
We all love syrup on our pancakes. Until you've tried it with honey! The flavour is delectable and oh so sweet. You can also use it as a dressing on salad with sweet vegetables, or just a plain old fruit salad. Not only will you be cutting off the unhealthy toppings you'd usually put on them, you'll also add a new flavour to your palate! Check out this recipe which does just that!
Tea, Coffee, (any sweet drink), and Yoghurt
A dash of honey and lemon into your green tea screams healthy (and delicious!). Coffee may seem oddly out of place with honey, but it's only because you haven't tried it! Yoghurt is a perfectly healthy snack on its own, with some honey and fresh cut fruits, it gets yummier (and healthier..)!
Any Dish That Requires Sweet Topping
This can range from Indian sweets (without sugar) to just plain old milk; replacing sugar with honey is always a good idea. Wanna try something wacky? Check out this dish that will change the way you look at Rabdi! 
So, what's your go-to means of consuming honey? Do you prefer it raw? Or on your daily breakfast toast? Know any wacky honey combinations? Let us know!