Mouth-watering, Scrumptious, delectable delicacy which triggers the taste buds of every individual as soon as the lid of pickle jar (Burni, Barni – as called in India) opens. It's an age old knack of a grandmother which increases our appetite when served. The Art of pickling!!! . Has your mouth started salivating? Our ancestors used to make the jars full of pickles of almost every vegetable and all in different styles and they knew the most important ingredient for preserving it was salt. So here are 3 most mouth-watering recipes of pickles which when served would add a new flavour to your plate.
While making this pickle it is important to oil your hands and knife as cutting jack fruit can be messy. Even though it is traditional recipe and takes lots of time while preparing but its worth a try and the outcome is delectable.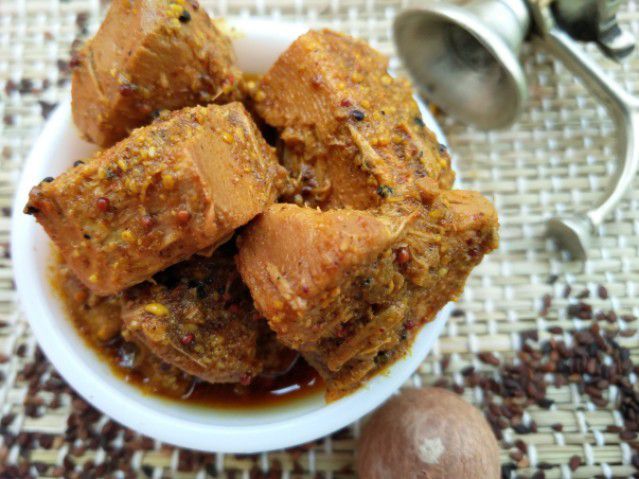 Neebu ka Acchar or sweet lime pickle(Half sweet half salty) is meant for health conscious people as it doesn't contain a drop of oil. Sweetish in taste, this tangy pickle never gets spoiled even if it is kept for 2 generations. Enjoy this with snacks or during the meals.
Green Chilli is rich in iron. It is said if one seed of green chilli is present in your stomach then the stomach would be perfectly alright. Apart from this it is the best taste maker for the food. Lot of people east raw green chilli during lunch and inner. The best way to get the taste of green chilli and preserve it for a longer time is to make pickle .