Whether you roast it whole, blend into a classic soup or drink as juice like the Olympians do – beetroot is low in fat, full of vitamins and minerals and packed with powerful antioxidants – a health-food titan.
An introduction to beetroot
Like many modern vegetables, beetroot was first cultivated by the Romans. By the 19th century it held great commercial value when it was discovered that beets could be converted into sugar. Today, the leading commercial producers include the USA, Russia, France, Poland and Germany. Many classic beetroot recipes are associated with central and Eastern Europe including the famous beetroot soup known as borscht. Beetroot's earthy charm has resulted in its ubiquitous influence on fashionable menus and recipes. It's delicious but distinctive flavour and nutritional status have escalated it to the root you can't beat!
Nutritional Benefits
From preventing osteoporosis, treating anemia, helping with a constipated gut, slowing down tumor growths, to fighting depression, mood swings and anxiety, the humble beet does it all with elan. It's also extremely safe for people suffering with diabetes because the sugar found in it isn't harmful. Being low in calories and fat-free, beetroot is an ideal and most nutritious vegetable for diabetics.
The best part about this vegetable is that you can consume as much as you want since beets don't contain any adverse effects. Beetroot is one of the most beneficial vegetables that have an immense amount of minerals, fiber, and vitamins that your body requires on a daily basis. So, don't wait and start consuming beetroots to get its myriad health benefits.
How to select and store
Good quality, fresh beetroots should have their greens intact. The greens should be fresh-looking with no signs of spoilage. The beetroot should be firm, smooth, and a vibrant red-purple, not soft, wrinkled or dull in colour. Fresh beets with the greens attached can be stored for three to four days in the fridge, but beets with the greens removed can be stored in the fridge for two to four weeks. Raw beets do not freeze well since they tend to become soft on thawing. Freezing cooked beetroot is fine as it retains its flavour and texture.
Safety
For some people, eating beetroot may induce beeturia; a red or pink colour in the urine or stool. It is totally harmless! Beet greens and to a lesser extent, the roots contain high levels of oxalate. Individuals with a history of oxalate-containing kidney stones should avoid over-consuming beetroot.
Beetroot recipes to try
So now that you know how good beets are for you check out 15 easy to do and great for you recipes with Beets.
1. Pink Latte (Vegan Beetroot Latte) – Latte is love for most of us. But if the thought of all that caffeine is enough to give you sleepless nights, try this super nutritious and delicious brew. Smooth, aromatic and with just that right note of warmth, you won't even guess there is beetroot in it!!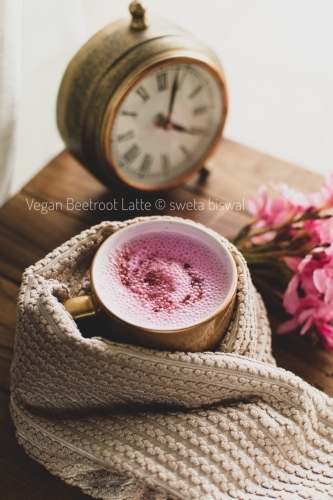 2. Baked Beetroot Donuts – Who will not love donut and when it is baked healthy; definitely it is a good option. This recipe satisfies sweet cravings of adults as well. These donuts are baked with the goodness of whole wheat flour, flax seeds, beetroot and coconut sugar.
3. Roasted Carrots and Beets – This colourful side dish couldn't be easier to make. Roasted veggies are my favourite way to have them, plus my home smelt like a sizzler joint, but I'm not complaining, do try this super simple recipe for Roasted Beets and carrots a really easy side to put together when you have guests at short notice.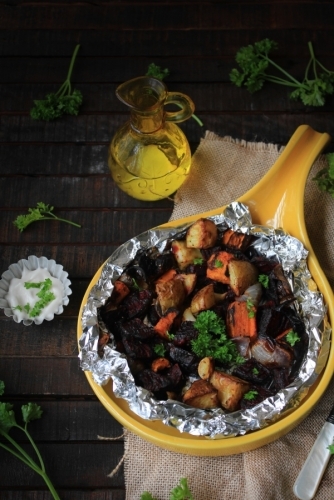 4. Beetroot Bliss Balls (Vegan and Paleo Recipe) – -Bliss balls as the name suggests are blissful little packets loaded with energy that serve as the perfect guiltfree snacks. They can also be swapped for your regular desserts as they usually have one or the other natural sweeteners added.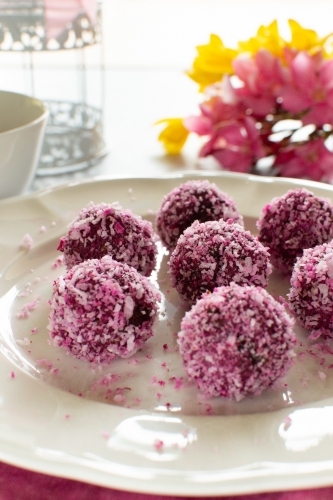 5. Honey Roast Beetroot – Honey roast beetroot is such a wonderful healthy dish to satisfy your snack or sweet cravings. Glazed with honey and slightly sticky its a treat to your taste buds. It's is an appetizing and healthy snack for your kids.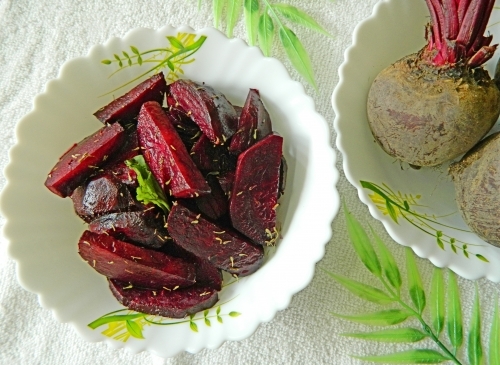 6. Charred Beet Salad – Guess what's even better than root vegetables, Charred vegetables of course! and even more better is when they are included in a salad, like this Charred Beet Salad for example, it combines the earthiness of charred beets with the smooth freshness of Greek yogurt and feta cheese.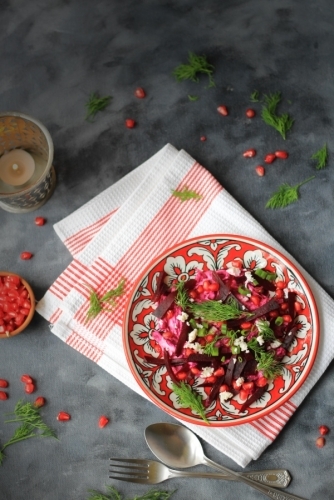 7. Vegan Bolognese Spaghetti – A vegan version with mushrooms, red beans, carrots and beetroots, and no added fats except for a teaspoon of olive oil, this one is a keeper!
8. Fudgy Vegan Beet Cupcakes – What you need to know about these cupcakes:
They require one bowl
They're vegan
They really don't need frosting
They're rich, moist and cakey
They are fudgy and addictive
They don't taste like beets
Not one bit.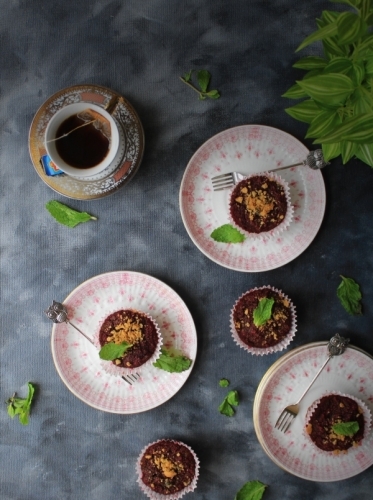 9. Beetroot Tacos with Raw Salad Filling – Tacos are the perfect meal solution for anything from lazy to busy days. Just make a stack of tacos and refrigerate. Whip up a simple to complex filling as per your moods or schedule. This particular recipe gets done in 15 minutes flat.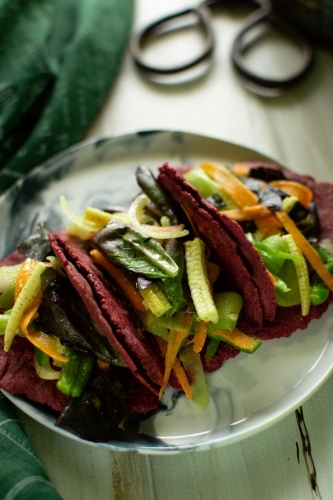 10. Beetroot Salad – A refreshing beetroot salad, that combines sweet and salty flavours perfectly. So, when you're craving a colourful and simple salad over lunch or dinner, this recipe is a definite winner!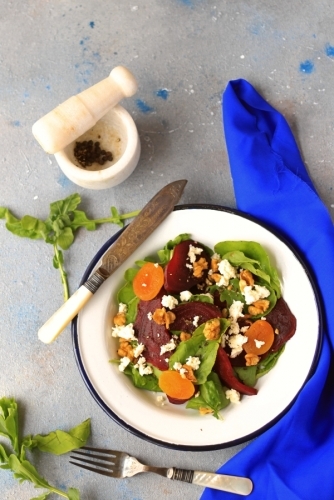 11. Beetroot and Red Beans Croquettes (Vegan) – Croquettes are one of the most sought-after snacks. And why not when you have that crisp crunchy exterior and a melt in the mouth centre. They are amazingly versatile and surprisingly easy to prepare.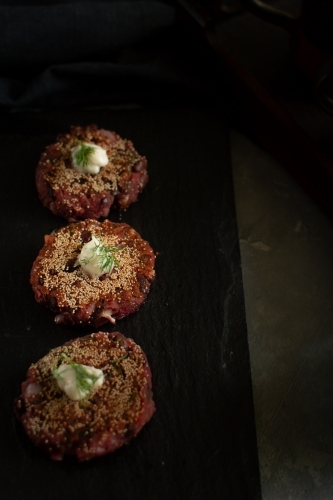 12. Beetroot, Carrot And Apple Glow Juice – So many health benefits in a single glass, so why would you use a juicer and discard precious fibre, when you can easily blend and retain all the nutrition.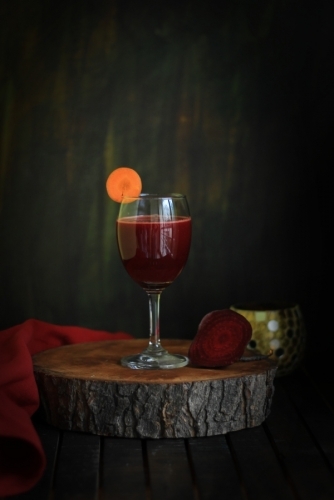 13. Beetroot and Coconut Detox Soup – This simple and flavourful beetroot soup is infused with the goodness of coconut and few select spices which make it an ideal candidate for a detox.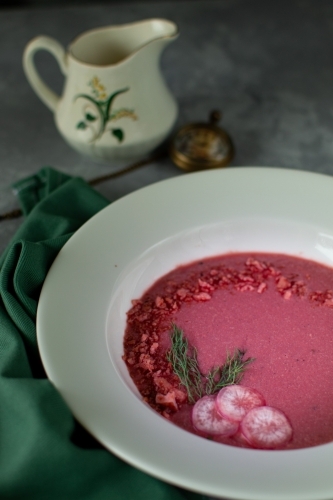 14. Vegan Beetroot Brownies (Gluten Free and Eggless) – You will never look at desserts (and even beets) the same way again.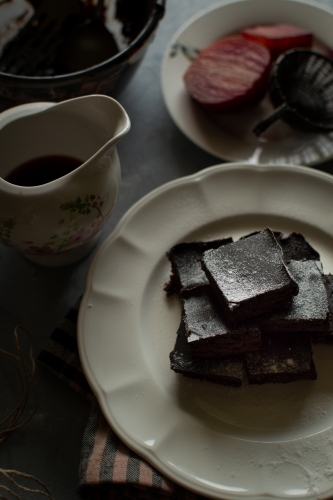 15. Bold Beet Pasta with Feta and Walnuts – Whole grain spaghetti gives an extra dose of magnesium and fibre to this antioxidant-rich dish. The beets lend a striking colour, and the red-pepper flakes create a perfect layer of heat.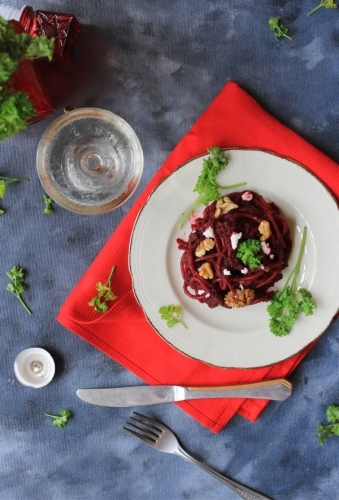 About the Author: Parinaaz is an MBA Finance by profession and writer by passion. She blogs at "A Dollop of That!", her food blog, that was the outcome of her passion for writing, which surfaced often but never overflowed and since she loves to experiment with ingredients, a recipe blog was her natural choice.
When Parinaaz is not blogging, she doubles up as a content partner for Plattershare, practices Iyengar yoga, mimics all and sundry or is out and about photographing pretty flowers all depending on what time of the day it is. You can be in touch with Parinaaz on her blog – A Dollop of That, or like her Facebook page, or follow her on Instagram, Twitter and Google+