India is a land of vivid customs and traditions which vary from place to place in terms of the festivals celebrated or the type of food items prepared. The reflection of this variety of customs and traditions is clearly witnessed in food preparations across states and cities. The food habits are greatly influenced not only by the rich history of the country but also by the foreign invasions, trade relations, and colonialism.
India comprises of 29 states, each enriched with its own distinctive attributes. Maharashtra is one such state and the cuisine here is a true contemplation of the ancient history of this enlightened state. Maharashtrian cuisine is a paramount combination of flavors and ingredients. The preparation of each Maharashtrian dish is very different from other dishes prepared throughout the country. Besan/ gram flour is one such ingredient which is used in most of the dishes and Goda masala and Kala masala is the boon from Maharashtra which makes every dish unique.
We have curated a list of 15 dishes which are extremely popular and truly exhibit the real spirit of the aesthetic culture of Maharashtra.
VADA PAV : Vada Pav has always been a savior at times when there's actually no time for breakfast. This is probably the best quick time snack .Vada pav is a delicious mixture of tastes, the mashed potatoes and green chilies which are used for the preparation of vada. The highlight of Maharashtrian cuisine is the variety of masalas that are used such as Kala masala and Goda masala. So go ahead and make vada pavs because the recipe is super simple and it will be ready in minutes.
Recipe Link Vada Pav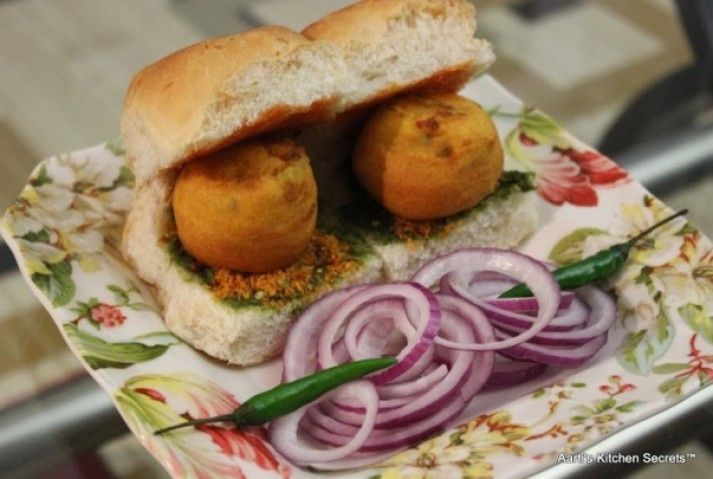 PAV BHAJI : Pav bhaji is the most popular dish in many parts of Maharashtra and Gujarat. Pav is an Indian bread and bhaji is mashed potatoes and vegetables. It is served with lots and lots of butter and onions on the side. One of the most desired dishes of Maharastra. It is not only famous in Maharashtra but has its reach outside India too.
Recipe Link Pav Bhaji
PURAN POLI : Puran Poli is a Maharashtrian dish made of sweet bread usually prepared during festivals. Puran Poli truly defines the richness of Maharashtrian cuisine as it is prepared by using refined flour and chana dal. Initially, rotis/bread of refined flour are made and later they are stuffed with the paste of chana dal. It tastes extremely delicious when served with ghee.
Recipe Links Healthy Puran poli or Puranpoli traditional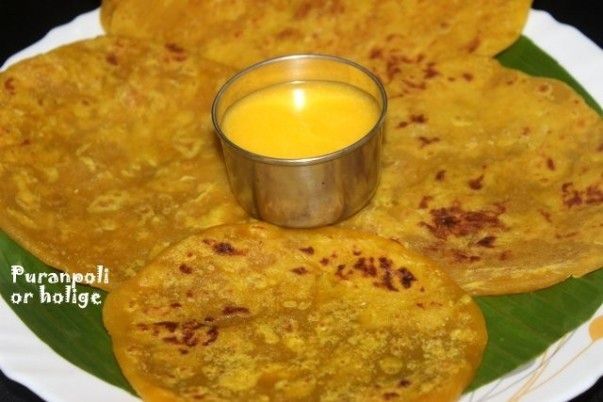 MISAL PAV :Misal pav is one of the most popular street food in Mumbai and hails from Kolhapur region of Maharashtra. It basically meets spiciness and Chilli effect of Kohlapuri cuisine as the Misal is an extremely spicy sprout curry served with pav and garnished with onions and tomatoes.
Recipe Link Kolhapuri Misal Pav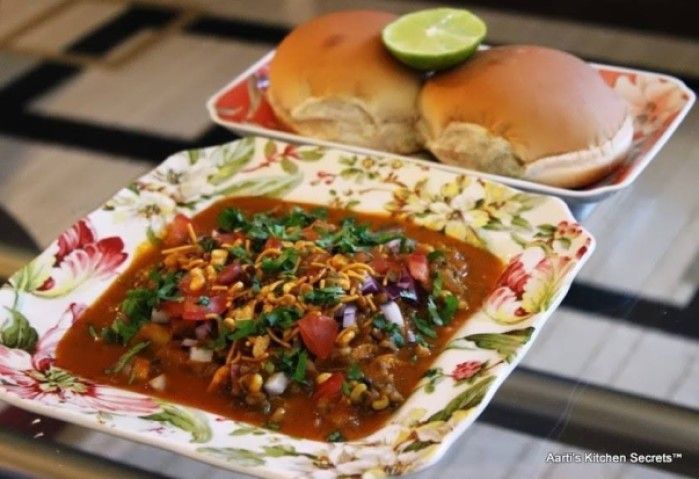 ZUNKA BAKAR : Zunka bakar is a staple and very easy dish prepared with gram flour which is roasted till its aroma fills the surrounding. With basic "tadka" or seasoning of mustard seeds, asafoetida, and onions the dish is garnished with spring onion and coriander. This hot zunka is served with Bakar which is nothing but bread made from Jowar(Sorghum) flour. The recipe is very simple and can be prepared within minutes.
Recipe Link Zunka Bakar
Picture credits : Source
AAMTI : Aamti is a treasured dal preparation in Maharashtra. It is prepared in a very different style as compared to other Indian dals preparation. The basic tadka of mustard seeds, curry leaves, cumin seeds along with ginger garlic paste and tomatoes goes in a wok and already pressure cooked Channa dal is added, this is then completely cooled down and ground to the paste with very less water and that's the secret to making this Aamti dal. This is usually made when Puran Poli is made as the chana dal used in the preparation of Puran Poli can be used in the dal also. Aamti when served with Rice or even puran poli tastes heaven even though both have the same ingredients. This is the specialty of Indian spices and way the dishes are prepared.
Recipe Link Chana Dal Aamti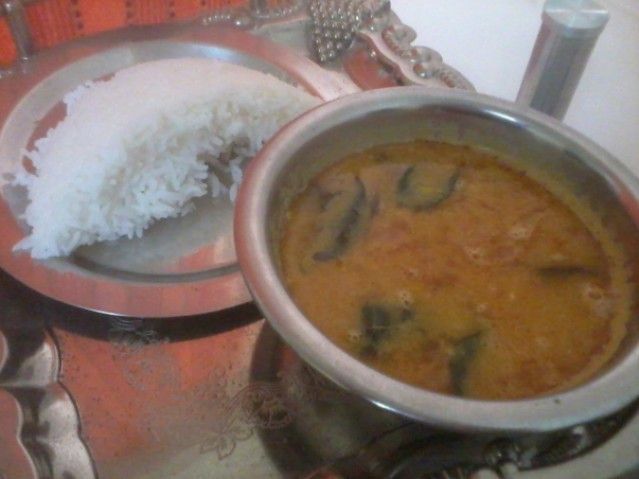 SABUDANA WADA : Sabudana wada is a favorite amongst Maharashtrians not only because it tastes delicious but also because it is the most preferred food item during fasting days also.The light and crispy Vadas are made by mixing sabudana with potatoes and chilies and then deep fried.
Recipe Link Sabudana Vada or Sabudana Tikki
If you are looking for healthier version try non-fried SagoVada
KOTHIMBIR WADI : Kothimbir wadi has a unique taste as coriander which is usually used for garnishing is the main ingredient of the dish.Usually, these wadis or fritters are deep fried but steamed version of this dish is not only healthy but a great welcoming dish for your guests during teatime. They can be served as evening snacks or a side dish along with some tea or coffee.
Recipe Link Kothimbir wadi
Picture credits : Source
PITHALE : Pithale is a very palatable Maharashtrian dish and also quite an essential part of the Maharashtrian cuisine. The preparation is very simple and pithale is usually accompanied with bhakari. It preparation involves stirring of besan in boiling water till it gets the paste-like texture which silky and smooth. Simple spices of mustard seeds, cumin seeds, curry leaves makes it dish an everyday dish of any household.
Recipe Link Pithale
Picture credits: Source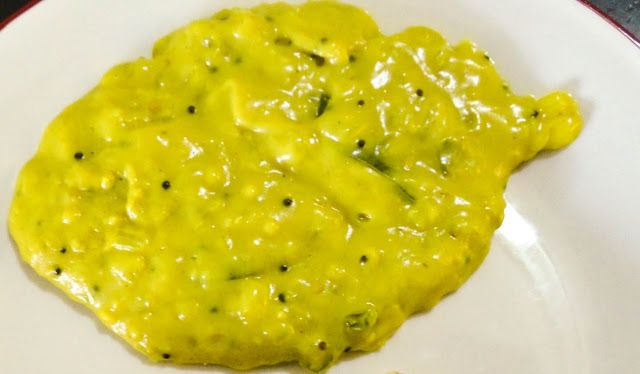 A nonveg dish for those who are in a mood to have something hot and exciting then try tamada-rassa. It is an authentic Kolhapuri lamb curry dish it is very spicy, true to kolhapuri cuisine. Beware if you cannot take chilli before you want to jump and try this recipe.
Recipe Link Tambda Rasa
Picture Credit: Source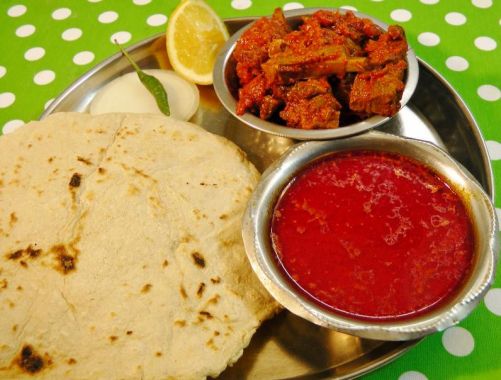 Sol khadi has a very exquisite taste and has an immensely cooling effect on the body. This digestive drink is made of kokum along with coconut and is usually accompanied with rice.
Recipe Link SolKadhi
With Ganesh chaturthi is just around the corner here comes the modak season as modaks are Ganeshji's favorite sweet item. Modaks are nothing but sweet dumplings made of rice flour stuffed with a variety of ingredients.
Recipe Link Ukadiche Modak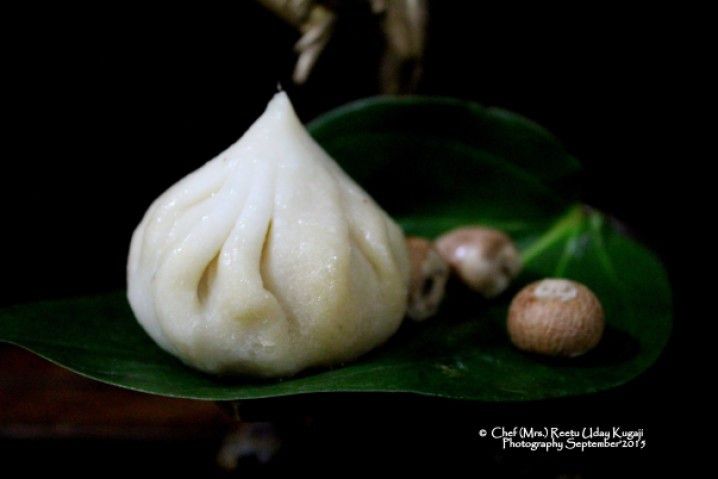 Shrikhand is a traditional Indian sweet prepared very extensively in parts of Maharashtra. This mouth-watering dessert not only has a very satisfying taste but also a smooth texture. It is prepared with help of strained curd and is usually accompanied with puris.
Recipe Links:-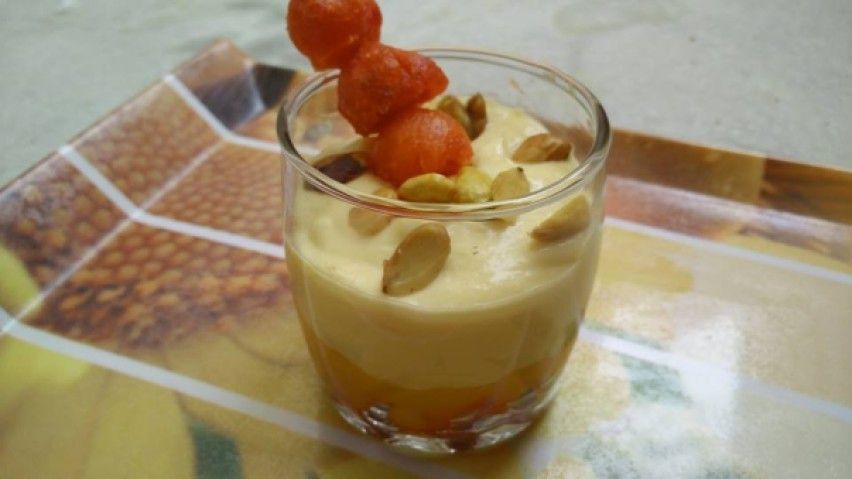 POHA : Poha is a very healthy breakfast option and it is full of iron. Poha is probably the most preferred breakfast by most of the Maharashtrians and it's gaining popularly across India as it's easy, fast and simple to prepare. Poha is made from flattened rice. With a basic takda of mustard seeds and curry leaves, onion and potatoes are lightly fried, the addition of ground nuts and garnishing of fresh coconut makes it a must have breakfast dish when in Maharashtra.
Recipe Link Poha
.BARLI VAHGE: Barli Vahge is an authentic Maharashtrian dish and has a very spicy taste. In the recipe, a peanut flavoured masala is stuffed in the brinjals.
Recipe Link Bharli Vahge
Now you can experience the true taste of Maharashtrian cuisine so go ahead from your everyday hectic schedules take a break, cook and enjoy the true flavors of India!!
Picture credit: Source