The temple land of Odisha boasts of having one of the biggest kitchens of the world – The kitchen of Jagannath Temple, Puri, which has about 1000 chefs and serves about 10,000 people daily.
"People are crazy about cheesecake nowadays but that's already been cooked in Odisha since a long time, that's our Chhenapoda. Traditionally prepared in an earthen stove, it's the original cheesecake recipe" – Says Sai Priya who loves to describe and relish the taste of each dish of Odisha. Oriya cuisine uses minimal spices yet resulting a delicious taste in each dish. From world famous Ghuguni to Dalma, it has Chappan Bhog (56 Dishes which are offered to Lord Jagannath) to feed your hungry soul. People in Odisha believe in sharing food and so during festivals, financially strong people make tons and tons of Pitha ( One of the healthy dishes) in Iron wok and serve it to poor people.
Sai Priya who runs her blog LadysPhinger talks about how the recipes have been passed from generations and have the same old authentic taste. Team Plattershare, Thanks, Sai Priya as she shared her cherished memories and authentic recipes from Odisha. She is currently working on a project 101 Temples of Bhuvneswar on Instagram – to describe this land of temples.
Dalma: A comfort food for any Odiya family, Dalma is the lentil vegetable stew which is a soul food served in temples. from the variety of local vegetables like elephant foot yam, eggplant, pumpkin ,raw banana ,colocasia and pointed gourd, it makes the best combination when enjoyed with rice.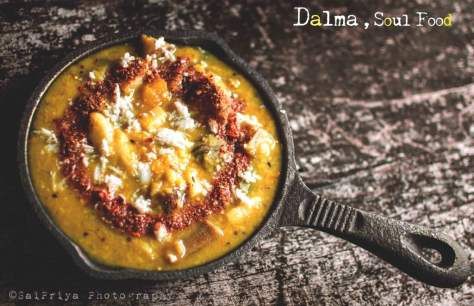 Ghuguni: One of the most popular street foods of Orissa, Ghuguni is made from white peas which is loaded with onion, curd and sweet tamarind chutney. The eye-catching stalls of Ghuguni found on any busy lane of Orissa will surely attract you to relish this piping hot dish from Orissa.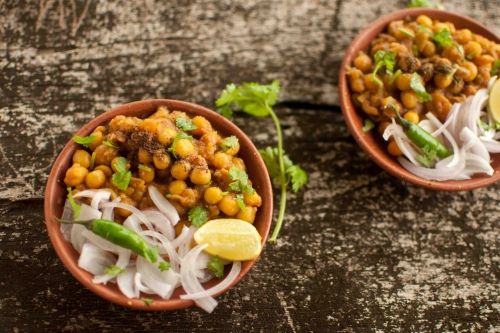 Dahi Vada: You know about it, but Do you know Dahi Vada from Cuttack are served in a completely different way – Sweet and savory dahi vada are served as Chaat (Check out a funny story of enjoying chaat) in this city of Orissa. Enjoyed with spicy potato curry, chopped onion and hot green chili it can be served from breakfast to evening snack
Kakara : Prepared to celebrate Swing festival (Raja – Sankranti) of Orissa which is to celebrate the new agriculture season, this dish is a sweet fried dumpling made from Semolina and is stuffed with Jaggery and coconut.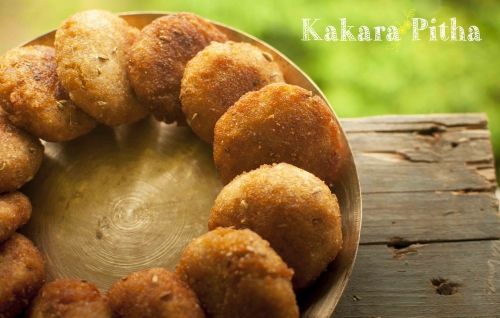 Piaji : Onion Fritters or Piaji" ( local language). It's a perfect evening snack to go with a glass of Nimbu Chai. Long hours of Chitchat, with tea and Paiji is a perfect evening with friends.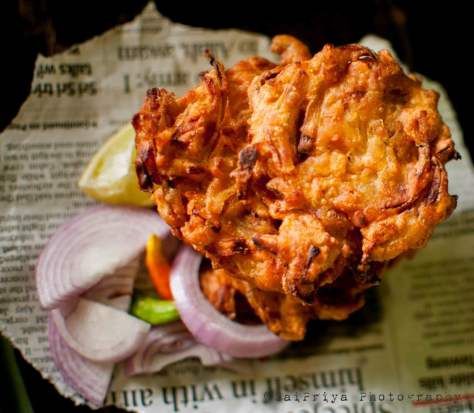 Monda Pitha : A Relishing dish which is a must have when you visit any household of Orissa during the festivals. Monda Pitha is just one variety as the others are podo Pitha" ,"Kakara Pitha","Chakuli Pitha. Monda Pitha can be customized as per your tastes as filling can be sweet or savory (spicy potato ).
Batibasa :It's a traditional recipe of Odisha where everything is mixed up in a bati (aluminium bowl) cooked at slow flame. Here is the diabetic friendly version of this traditional recipe which uses pita-gima leaves" which are bitter in taste, a creeping-ascending herb usually found around ponds, grassy areas & cultivated fields.
Pakhala : Spicy water made from Rice which is fermented overnight. Pakhala is served in the Jagannath puri temple during sunny days of summers to beat the heat. A Soul food even though watery should be enjoyed with bare fingers and hand and Not with the spoon. Because Indian food is best enjoyed when eaten with hand.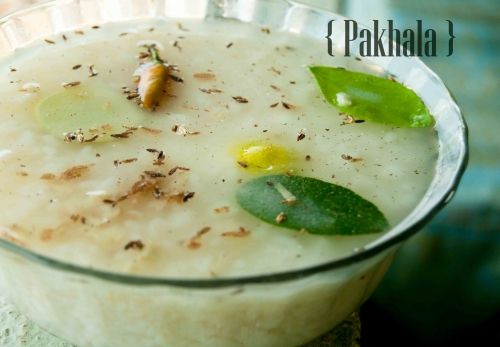 Oriya style Dry Fish curry : Being a Coastal state, Fish is found in abundance and also a part of the oriya cuisine which is relished and enjoyed during the wedding. The most eaten fishes are Rohu and Catla which is either deep fried or made along with veggies.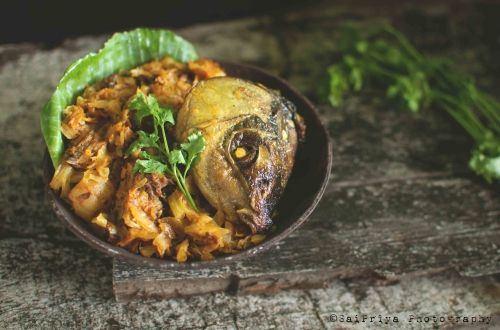 Poi Machha : Poi is Malabar Spinach and Macha means fish, This dish has a unique way of preparation where Fish is marinated in smoking hot mustard oil along with the spices to give a very different taste. This marinated fish is then wrapped in Poi (Malabar Spinach Leaf) and shallow fried on Tawa.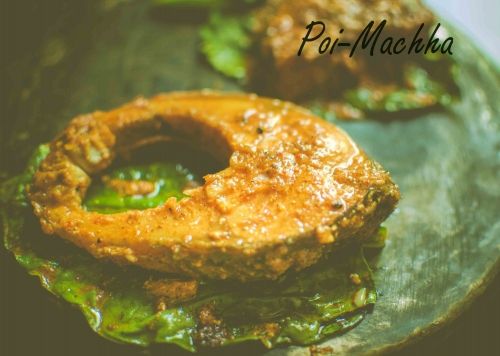 Pohala jhola : Pohala fish is found in abundance in this state. The Big sized Pohala is marinated with simple spices like turmeric and deep fried in mustard oil gives a heavenly experience when relished with your hands.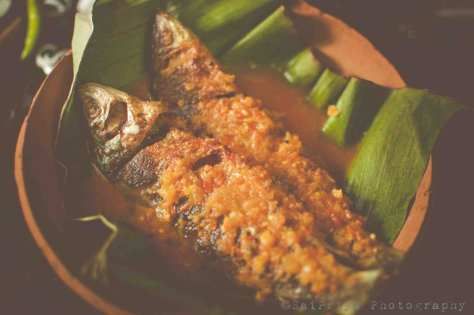 Coriander fish curry : one of the oldest spices is Coriander and when fresh bunch of coriander leaves and stems are added to calta fish, a dish is to relish for.
Moringa Curry : Drumstick leaves are prepared with moong beans (Yellow Moong Dal) along with coconut to give a completely different flavor to the leaves. This generation old recipe is a diabetic friendly recipe.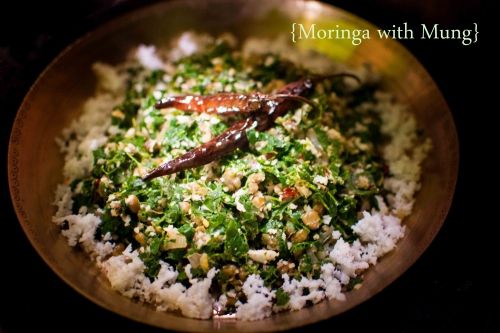 Rasabali : A delicacy of Orissa, These Cheese Bites are prepared with homemade cheese and are traditionally prepared in Kendrapada ,Odisha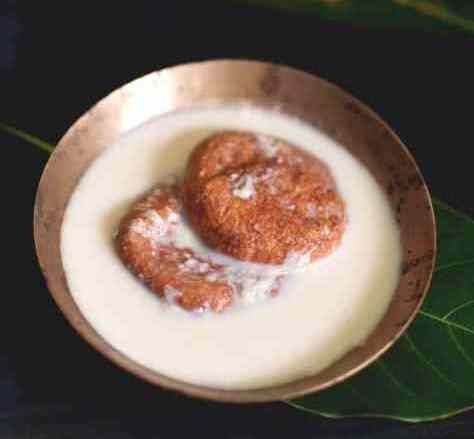 Rasogolla : Yes, The fight for the origin for this world famous sweet will always be there between West Bengal (check out famous dishes from West Bengal) and Orissa and food lovers will always argue but one this which everyone agrees is the sweetness and divine taste of Rasogolla is unbeatable. So forget the fight and enjoy it.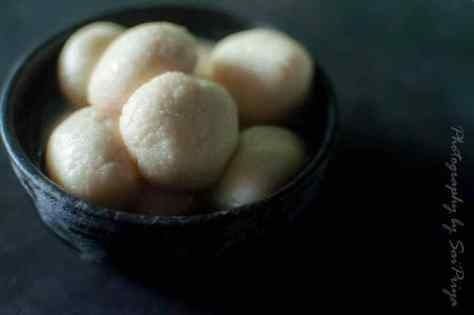 Khaja : A crispy sweet dish which is an authentic dish of Orissa as it's offered as Mahaprasada to Lord Jagannath as of the dish of Chappan Bhog. The Dish is so famous that the whole street – "Khajapati" is known by its name.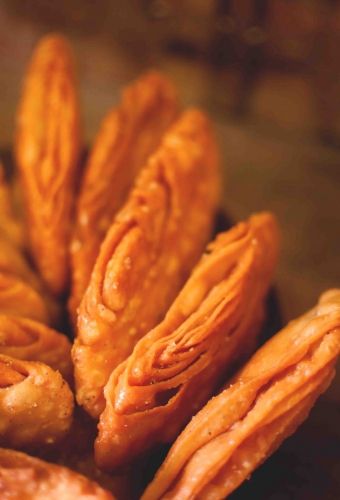 Kheeri : Derived from Sanskrit word kshirika (a dish prepared with milk) Kheer was initially made using millets but later on rice took its place and Persians introduced dry fruits to be added in the kheer. Kheeri of Odisha is also known as "gointa godi kheeri" as it got its name during the construction of Konark Temple. To know the whole story. Read the recipe of Kheeri.
All The Above recipes and pictures have been shared by Sai Priya who runs her blog Ladysphinger and if you are looking for any information about recipes or Temples do visit her blog or follow her on Plattershare, Instagram, and Facebook.
Are you still searching for Chennapoda then visit Ladysphinger
If you have unique series of recipes and want to share it with us drop us the mail [email protected]