When in Bengal, you must try these delectable delicacies which are sure to win your heart if you are curious to taste cuisine of the region. Ranging from street food to the most famous dish at one of the oldest restaurants in Kolkata, below are some of the most popular dishes that will take you on a gustatory journey you will never forget.
Kosha mangshow (meat in thick gravy) – You will have surely missed half of the sensual food experiences offered by Kolkata if you miss the 'kosha mangsho' here. It has been delighting the taste buds of Bengalis for generations, and if you cannot get your hands on a home cooked version, try restaurants like Bhojohori Manna and Golabari. The dish is a melt-in-your-mouth delicacy, and the ingratiating aroma of sautéed spices and caramelized onions will arrest you the minute you are served. You cannot (and this is a promise!) desist from ordering second helpings or coming back for the same at least one more time. You can take your pick between mutton and chicken when it comes to the meat.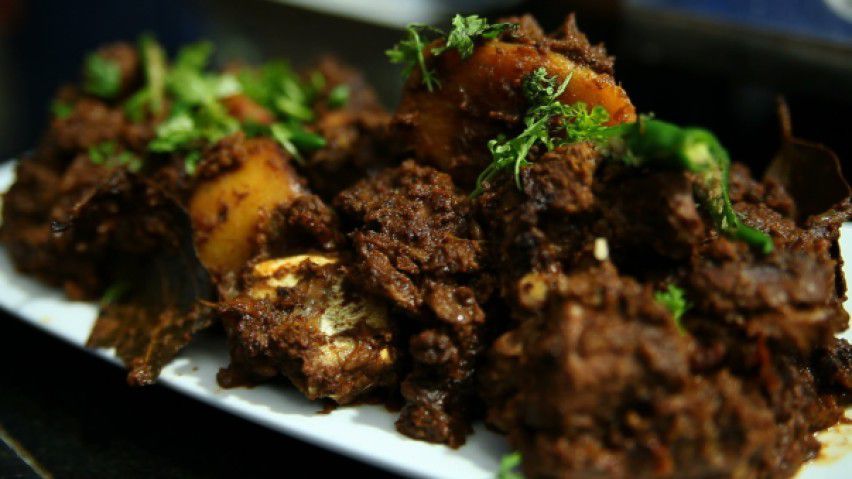 Jhaal muri – a street food staple, the name translates to, literally, 'spicy puffed rice'. It is basically everything its name denotes, but no matter how hard you try, you can never figure out the exact combination of spices used to flavour the puffed rice. In maintaining the secrecy of the composition of spices, these jhalmuri-walas could give KFC a run for their money any day. The crispy bits are served with chopped onions, cucumbers, gram, lemon juice, and a thin wedge of raw coconut placed on top with the "jhaal" coming from a generous helping of mustard oil.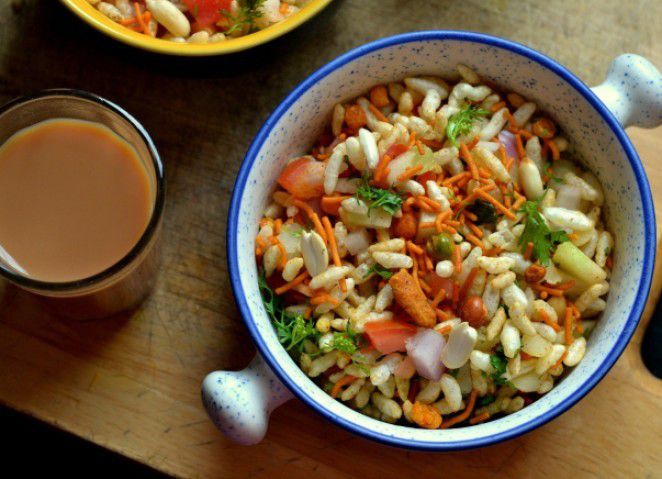 Chello kebab at Peter Cat, Park Street – These kebabs have been praised to the skies and rightly deserve the exaggerated approbation. They come with a variety of side dishes – broccoli and cheese, rice sautéed in butter, sizzlers, and are sure to take you on a divine gustatory journey when you try them.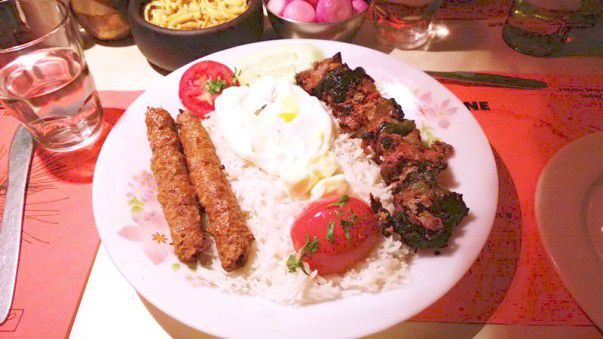 Bel panna – a refreshing drink made from wood apple juice that graces all traditional cookbooks in the region. Served primarily in summer, this delightful elixir contains water, sugar, the juice of bel or wood apple, mint juice, and a pinch of salt with white jeera powder.
Fish fry – this iconic street food of Kolkata has won the hearts of gastronomes galore. Golden brown and crispy on the outside, once you sink your teeth into it, the fish fillet is tender, moist and full of flavour. Golpark 5 point crossing has one of the best fish fry places in the city, as also some of the small shops in Decre Lane.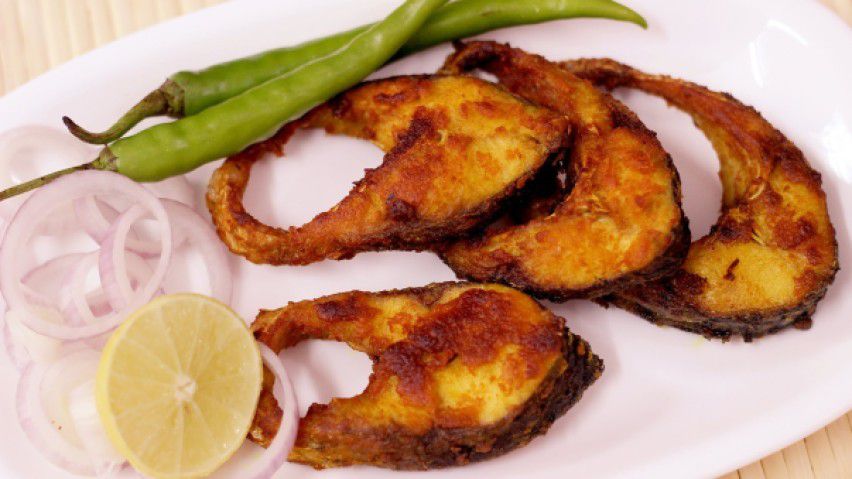 Biriyani – Kolkata will wow you with the biriyani. Mutton, chicken, vegetable and egg biriyanis are the usual ones on offer, and you are allowed to take extra helpings of eggs or potatoes in your biriyani in most restaurants should you wish to do so. The biriyani here is different from that found in any other state. Hyderabad, Delhi, Lucknow will give you their own kind of biriyani, but the Kolkata biriyani is so different, unique and refreshing that you will definitely think about taking a trip back to the city in the future simply for this dish!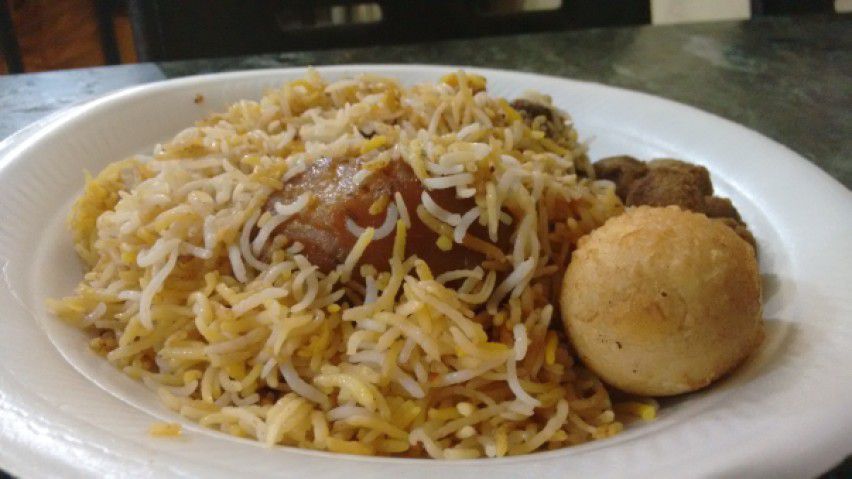 Patishapta – one among the many delectable desserts in Bengali traditional cookbooks. Come winter and all Bengali grandmothers will hasten to the kitchen to rustle up these sweet delicacies. Enveloped in mildly sweetened rolls crafted from rounds of powdered rice fried in ghee, with aromatic kheer or coconut paste inside, it is an absolute delicacy that one must try when in Bengal.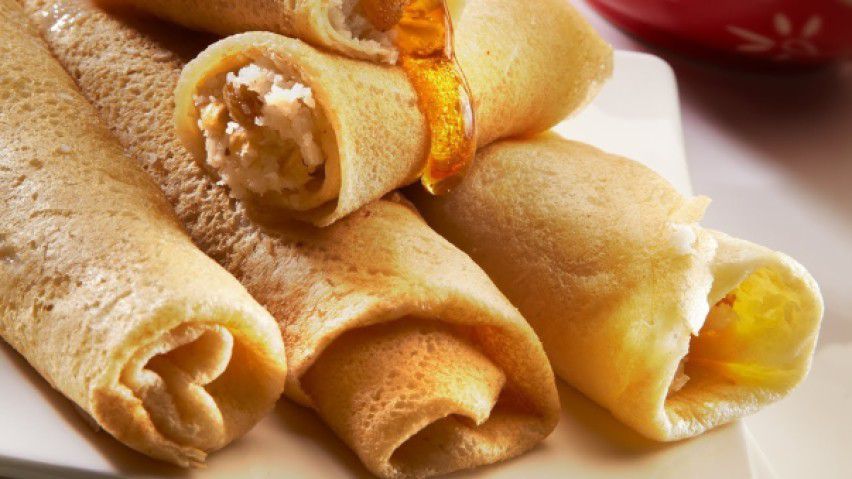 In case you don't have a Bengali friend who might be able to offer you homemade ones, most of the sweet shops in Kolkata worth their buck, keep these. Sometimes the rounds made from rice dough are even baked instead of fried.
If you're a foodie and haven't tried these dishes from Bengal, book your ticket today!