SEO has become an important aspect of every business that runs online and if you do it right, you can earn a part time income or even become your own boss and leave your 9 to 5 job. Now having said that, it is a challenging task and requires time and efforts to see those results, however once you get to that point, you can make money even when you are sleeping. Sounds Exciting? Hell Yes!
"If you don't find a way to make money while you sleep, you will work until you die." ~ Warren Buffett
As we are on a mission to help people who want to share their food passion online by sharing their knowledge in form of recipes, food stories or want to setup their food blogs, looking for income opportunities in food niche, we would come up with more articles that would help them in increasing their awareness and grow.
Lets start with the basic tips, that would help you do basic tasks right that makes a lot of difference in the long run to make a mark on the world wide web.
This article is written keeping food niche in mind, however the basic principles remains same for any kind of niche you are working on.
1. Page Titles: Make sure to use your main keywords in the begining of the title of your recipe or article as search engines give priority to the first words in the title and also the users looking for the content related to those keywords are more likely to click on the search results that contain those keywords.
For example: A user looking for video recipe of pasta would click on the title that contains the word 'video' mentioned in it e.g Pasta Recipe [Video].
It is a good idea to include additional information in brackets as it may increase the click through rate of your content in the search results.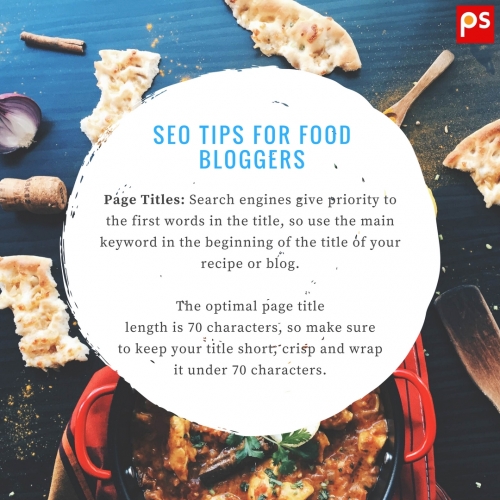 2. Keyword URLs: Create clean and easy to read URL's. Search engines also use the text in your URLs to determine what your content is related to.
For example: plattersshare.com/watermelon-kiwi-cooler instead of plattersshare.com/recipe.php?=658
You can easily customize your URLs while posting on popular CMS like WordPress.
3. Keyword Density: refers to how often a particular keyword is mentioned on a web page. Whatever keyword or topic you are wrting about, make sure to mention it mutiple times in your content however make sure you dont overdo it, keyword density helps the search engines to decide the relevance of your content for a specified keyword.
There is no exact rule as to what should be the keyword density percentage however make sure that your content should not be stufffed with the keywords as it may affect negatively in terms of user experience and ultimately would affect your search rankings.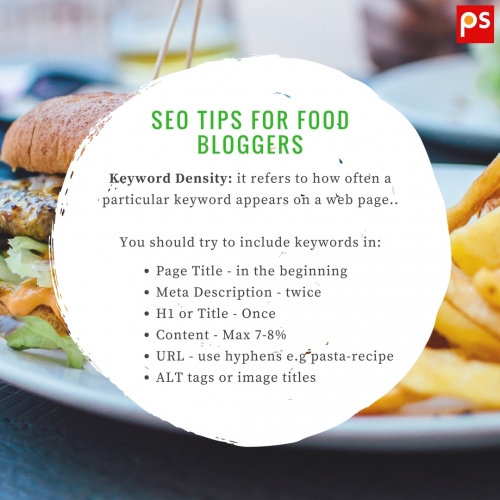 4. Create Great Content: Well, this is self explanatory, a great peice of content would keep your users engaged and would increase on page time. Create content that would interest people or is in demand. You can use various tools to find which keywords or phrases are mostly searched by the readers. We would talk about it in the next point.
Please not that short piece of content may not be considered valuable and search engines may not give it much importance, make sure that whatever content you create, it is insightful, detailed, provides accurate information and is easy to read.
5. Keyword Planner: Its good to create content that interests you however make sure to create content that is in demand on the web as that would help you drive traffic towards your blog/website and would give exposure to your content created out of interest.
There are various tools on the web that you can use to find keywords that generate more traffic or income (ad revenue). You can use these tools to find keywords for your niche and create content around those keywords.
Two popular keyword plannner tools are listed below (we would talk about these in another post soon)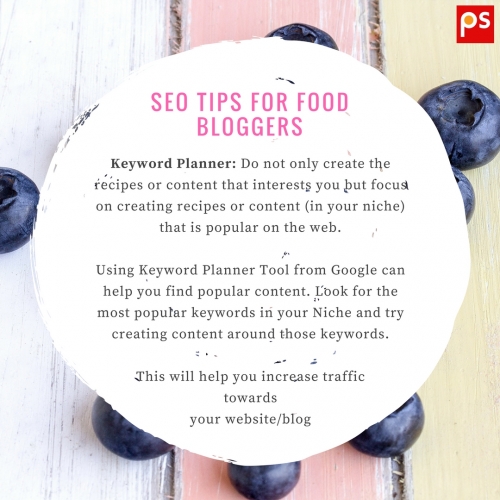 These are the basic points that you can keep in mind while creating your next blog/website post. We would be covering a lot more topics like blog monetizations, how to setup food blog etc. and few of the pointers mentioned above in details in upcoming posts. So stay tuned.
In case you have any questions, please do let us know in the comment section below.