A roll is indeed a versatile snack!
Its 'dig into it anytime' personality endears the popular dish to many and makes it a personal favorite.
From cash-strapped college kids to time-strapped corporate, the humble roll has always been a quick bite to eat option, and this is what embarked G.E on a journey to search the best rolls in the city.
After sampling quite a few places, our search led us to RollsKing Noida. Located near the very busy and extremely crowded Noida sector 18 metro station, and close to the GIP mall, the RollsKing outlet can easily be located from the patrons that crowd the restaurant.
Placing an order here can be bit of a struggle and the already over-burdened stuff is not the most polite, but what they lack in courtesy they make up for it in taste.
Inspired by the famous 'kathi' roll of Bengal, RollsKing gives it a wonderful North Indian twist.
Well-cooked tender and juicy kababs and vegetable fillings wrapped in a 'fried-egg' coated 'parantha' and packed with lots of flavors that will simply explode in your mouth at the very first bite …… is the best way to describe what this place has to offer.
Every component of the roll is cooked with perfection and skill.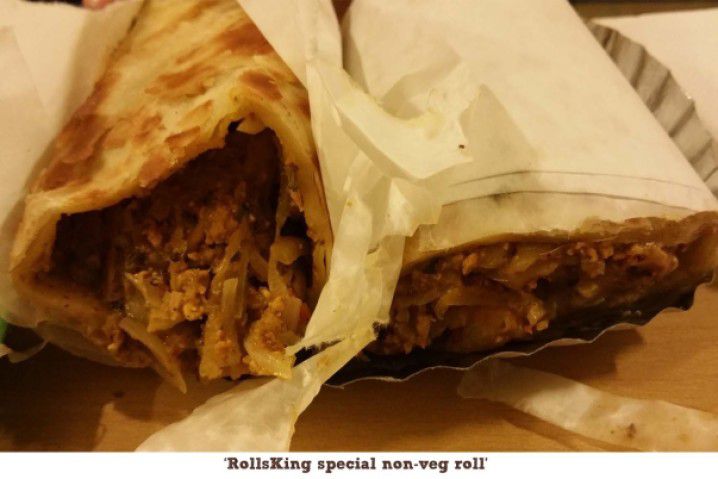 The filling which can range from kababs, vegetable assortments, soya chaap, malai chap, cottage cheese to minced meat, has its own individualistic taste. The parantha which houses all the flavors into the grand roll is crisp to the bite and soft inside.
Scrumptious rolls packed with the explosive flavors of North-India and a touch of Delhi tarka….. RollsKing is truly one of the best king-sized quick bites that you can find!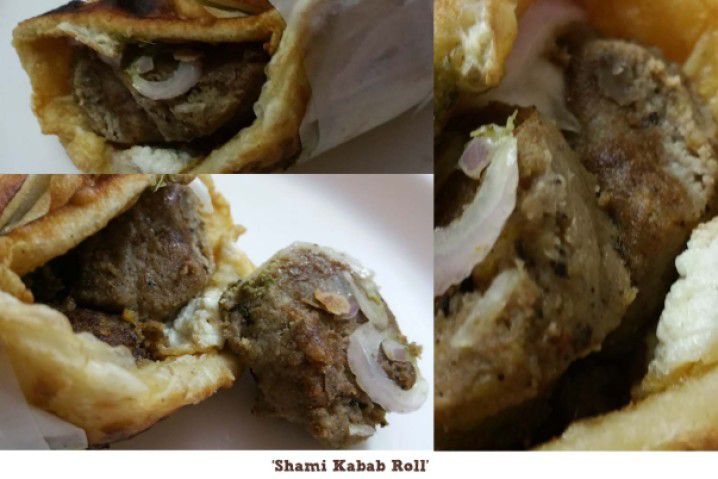 Address for RollsKing –
J-03, Near GIP Foot over Bridge
Sector 18, Noida-201301
4, Next to SRS Value Bazar,
Sector 62, Noida-201301