The famous Persian poet – Amir Khusro once said about Kashmir – "Agar firdous baroye zameen ast, hami asto, hami asto hami ast", meaning "If there is a paradise upon earth, it is here, it is here, it is here". I think the same can be said of the mirror glazed cakes. They are breathtakingly beautiful, unbelievably smooth and flawless with a silky texture, bright and super-glossy – in fact so glossy that you can see your reflection in them.
Wow! Don't they look too good to be true – as if some artist has painted them! The mirror glaze gives the wow factor to any cake, taking the cake to the next level altogether.
Here's a video tutorial on how to make a mirror glazed cake –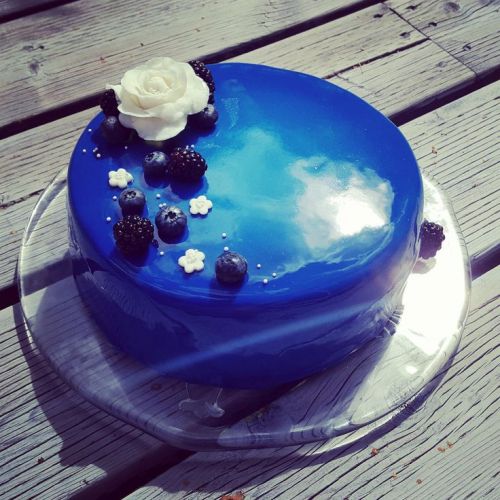 If you want to win someone's heart, don't think twice, make this beauty. It doesn't need some spectacular equipment, just a frozen cake. While the glaze works on any frozen cake, it works best on frozen entremets. Entremets are French cakes that are traditionally multi-layered and covered in a mousse mixture.
So, what are you waiting for! Freeze a cake, put the glaze and create a masterpiece!