Fresh marinated Licious arrived home in the name of delicious Malabar Fish fry marinade and Murgh Achari marinades. Temperature was well maintained though the delivery guy got from far place! Packing was good and we were restless to open up and see the marinades as first time I was getting hands on these deliciousness! To know about Licious, It is a new baby putting steps in Namma city serving delicious meat which is perfectly marinated by chef's Formula. Would like to thank Plattershare for connecting me with!
Once again Thank you Plattershare for connecting me with Licious.
Murgh Achari marinade was at its perfect be it spices or aroma!. Decided to cook Murgh achari kebab, and dish turned out to be awesome in less than 15 minutes of time.Chicken was fresh and feel of achari masala in the each strand was saying the quality of margination.Which can be served as appetizers! Or if one can make gravy it can be best combo with any indian breads.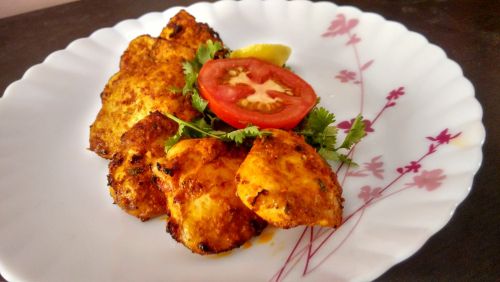 Malabar Fish fry is another awesome which I get to taste,Seems like fish was marinated with Kerala style masala decided to prepare as a tawa fry fresh instead of deep fry, considering the health.Added pinch of pepper and lime while frying to match my spicy cravings! Which can be best side dish with Rice and Sambhar.