Owning and managing a restaurant isn't only about serving delicious foods and drinks for your guests. If you want to keep your business thriving, you also need to offer them a place where they'll be able to sit and enjoy themselves while eating the tastiest meals that are on your menu. This is especially important during warm days, and in that case, having a restaurant patio can significantly increase your visits. If you're looking to build a new or renovate your existing patio, here are some tips on how to do it:
Shade is everything
Enjoying the sun while sipping cocktails and eating a refreshing salad is fine, but sometimes, the sun can get too strong, which means your guests will need something to protect them. In that case, installing an awning is the best choice, because you want your guests to feel comfortable from sun glare and other weather conditions. If your patio is directly connected to your restaurant, then you should choose a terrace awning, and in case your seating area is someplace else, then picking a butterfly awning will have a much better effect. When it comes to choosing the right awning, you should firstly consider the patio size as you don't want to choose the cover that is too big or too small. Similarly, your awning style should be directly in line with the restaurant's aesthetic style so there won't be any visual mismatches.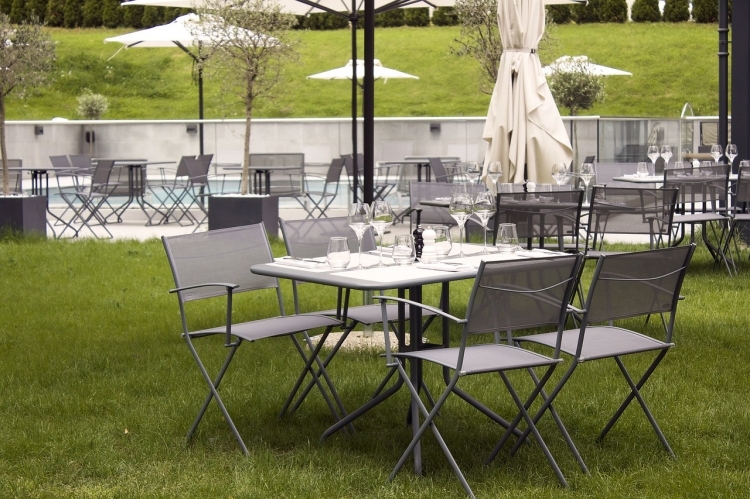 Get the right outdoor furniture
There's no proper patio without the comfortable furniture as no one wants to sit on an uncomfortable chair for two hours. So you have all the freedom to play with various styles and even if you feel extra creative, you can have mismatched furniture, but always make sure to have one thing that keeps them together, such as material, shape or colour. Also, you should always make sure that the furniture material is long-lasting and resistant to various weather conditions. Similarly, you should choose chairs and tables that are easy to move and stack.
Make it easily accessible
Make it easily accessibleYour restaurant should be available to all guests, including those with disabilities. Therefore, it's important to create a patio that can be easily accessed even with a wheelchair, a walking cane or any other type of mobility aid. Even if your current patio doesn't have a walking ramp or it's a bit small, you can always make it more accessible and even if you choose quick set concrete that is easy to shape and due to its quick-drying properties, it's also perfect for tight deadlines and cold weather. Being in the restaurant business is all about being punctual and respecting time limits, so if you're looking to improve your patio, you should choose renovation materials that will enable you to let your guests use the patio in no time.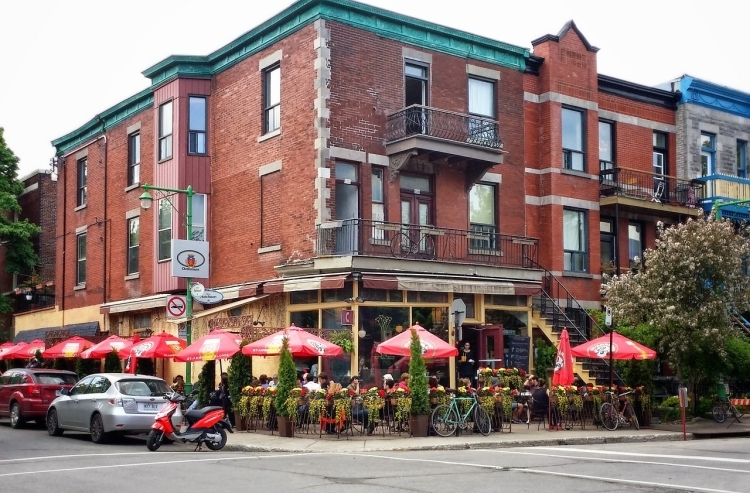 The green decoration is important
What's the use of sitting on a patio if your own terrace at home looks prettier? As a restaurant owner, you need to give your guests a sense of exclusiveness that they won't be able to get anywhere else, especially not at home. So, decorating your patio should be one of your top priorities. Using potted plants is the best way to do it, and feel free to play with various plants and their sizes. When it comes to greenery, remember that in this case, more is definitely the merrier, because there's no true alfresco experience without plants and trees to add to the atmosphere. Regarding the furniture, you can add different outdoor pillows and tablecloths, just make sure that they're all matched, or if you prefer a more laid back style, make sure to hire a professional designer who'll help you decorate the patio.
Your patio needs to be well-lit
If you want to work in the evening hours, you need to ensure that your patio has good lighting. Choosing the right lighting design can have a significant role in attracting customers. If you want to create a romantic atmosphere, you can opt for outdoor string lights or lanterns, but also, you can add a candle or an intimate lamp to each table so your guests will feel be able to enjoy the intimate vibe. Don't treat lighting as an afterthought, because sometimes, it can make or break the way your outdoor patio looks and feels. After all, you don't want some tables to be in dark, while others are over-lit. Remember that balance is the key.
So, designing the perfect restaurant patio is something you can do without spending too much, but also keep in mind that making a careful plan is essential for creating a functional and well-designed patio. Your guests' comfort should always be your priority so don't forget to ask for help or even consult your regular visitors, because, after all, they're the ones spending their time and money at your place.