Barbecue, an art of cooking food, which perhaps dates back to the beginning of civilization. From juicy chicken tikkas to flavorful Paneer tikkas, Barbeque has got it all covered. It sure is a perfect measure to serve food at a social gathering or a family get together. It includes many techniques apart from grilling ( Yes, You heard it right Barbeque and Grilling are two separate techniques) like smoking, roasting and braising.
Taino Indians, indigenous tribe  of the Caribbean islands used to smoke their meat by placing the meat above a pot and roasting it slowly for hours and this technique was called as Barbacoa which is the known to be the origin of the word "barbecue"
We talked to Chef Ashish Massey, executive chef and co-owner at 'The Ancient Barbeque' and 'The Smokehouse Biryani', about his culinary journey as he shares his wisdom about the "Barbeque".
A Successful entrepreneur, A Chef, and  restaurateur, Chef Ashish shares his expert knowledge and experience about the "Art of Barbeque"
7 tips on "how to do barbecue"?
To avoid losing juices during turning, always flip your meat or vegetables using tongs or a spatula, rather than a fork.

Try to limit the flips. Ideally, you should flip each item once during the grilling process.

Whatever you do, don't press down on burgers or chicken (or anything) with a spatula while they're grilling! This squeezes out the juices and once they're gone … they're gone! If you're bored and need something to do with your hands, learn to juggle 🙂

For great smoky flavor, soak some wood chips (hickory, oak, or other hardwoods but not treated lumber!) in water for a while, then throw them onto your charcoal and cover the grill, or if you're using gas, put them into your smoker box following the manufacturer's instructions.

To infuse grilled foods with herb essence, toss herbs directly onto the charcoal while you're grilling. Or, if you're using a gas grill, soak the herbs in water, and place them on the grate before putting your food on top of them.

If you want to baste your meat or vegetables, save this step for last. That way the sugars in, your marinade or sauce won't have time to caramelize or burn.

If this all sounds too complicated, or if it's raining or cold outdoors, you can grill indoors with a contact grill or use a grill pan.

Some important equipment to start home Barbeque are  Sigri, Coal, Seekh, Basting Brush and a  Small table Fan.
This Picture was originally published in FHRAI Magazine and is Chef Ashish's creation.
As Barbeque is all about sauces and the method how you cook, here are two simple recipes to make Barbeque sauces shared by the Chef Ashish himself.
Ingredients & Quantity
Ketchup -1 & 1/2 cup

1/4 cup prepared yellow mustard

1/4 cup honey or brown sugar

salt to taste, optional
How to cook?
Combine all ingredients in a medium bowl and start using.

This is a very Simple and basic sauce which should be used while you plan for Barbecue.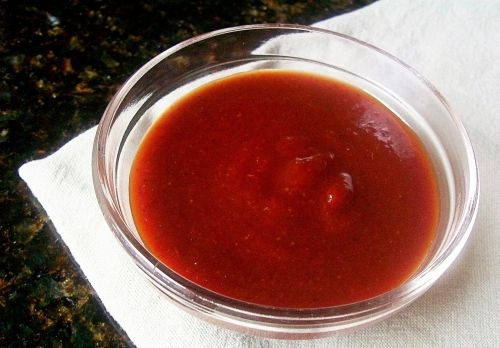 Ingredients & Quantity
1 onion, finely chopped
4garlic cloves, minced
2cups ketchup, any brand
1cup water
1⁄2cup cider vinegar
1⁄4cup vegetable oil
1⁄4cup Worcestershire sauce
1⁄3cup brown sugar
1tablespoon honey
1⁄4cup lemon juice
1 1⁄2tablespoons chili powder
1tablespoon ground cumin
6 -8 dashes louisiana hot sauce (use more for a hotter taste)
How to cook?
Combine all ingredients in a pot and bring to a boil.
Reduce heat and simmer until slightly thickened, about 10-15 minutes.
Pour sauce through the strainer to remove onion and garlic.
Adjust All Seasonings To Your Own Taste.
Let cool, then refrigerate for a couple of hours.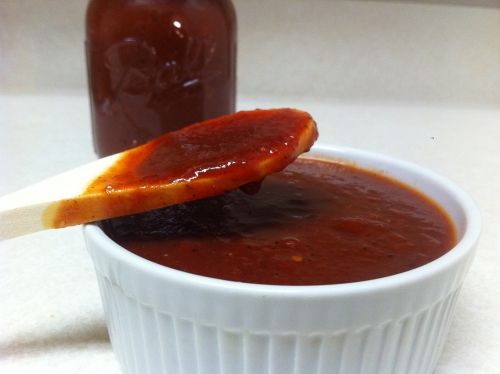 Chef Ashish Massey from IMH Lucknow started his culinary journey from Taj Group of Hotels. He has worked with Taj Faluknuma Palace, Taj RajBargh, and Taj Palace Delhi. Even though he got the best possible opportunity at Taj, his desire to learn new made him join a coffee shop. He worked for 12-18 hours daily just because he wanted to learn and so he gained expertise in Italian, Mexican, French and cold kitchen cuisine. When learning so many cuisines also failed to satisfy his desire, he worked for an equipment company Celfrost and designed Kitchen equipment for them. And yes, in case you were wondering, he achieved all this in just 8 years of his culinary career.
As his journey continues, He makes an arduous effort to co-own and successfully run  3 major restaurants in the Delhi/NCR region: The Ancient Barbeque (Noida), The Ancient Barbeque (Sohna Road) and The Smokehouse Biryani. His love for Barbecue made him start the barbecue restaurant and when asked why?
He says he holds a close relationship with Lucknow and Hyderabad which are the epitome of  Biryani and Kebabs, and these cuisines have the barbecue in their veins. Although he got interested in Continental cuisine, his entrepreneurial spirit motivated him to target the mass audience. 'The Ancient Barbeque' was initially supposed to be a fine dining restaurant but by a further market analysis revelation, He found it's  better to serve that mass audience which can appreciate the taste of the street food of Lucknow and Hyderabad and satisfy the need of an average Indian. This is a sign of a true entrepreneur. 
With so much to do, Chef Ashish felt the need to share his culinary knowledge and thus he started 'Ardour Cooking with Ashish Massey', where he will spread his culinary wisdom with hobby chefs. Although it takes common man, ages to be a pro-chef, but these classes aim to do a bit of that in a very short span of time. These sessions shall teach aspirants fine-dining cooking with a few special twist and turn around the corner, incorporating fusion cooking.  To know more about these classes give like  Chef Ashish on his Facebook Page

Chef Ashish has also judged several contests and one of them is "Corporate SuperChef Session 2″ and has an important message to share with all the home chefs. He judges home chefs based on the simplicity of any dish because they have learned things on their own and hence being simple and innovative is the key where Home chefs can create the difference.
You can follow and like Chef Ashish Massey on his Plattershare Profile, Facebook Page, Twitter page  or personally meet him at The Ancient Barbeque