Tea powder us generally a form of powder made from tea leaves to prepare delicious tea. This powder us black in colour easily available in the market. But the choice of flavour that an individual wants depends on his taste and choice. Nowadays numerous flavours are present in the market giving you different health benefits. Masala tea among all is quite popular especially in the COVID-19 times when everyone was consuming the most herbs and spices to build the best immunity level to fight with the virus. All tea leaves are obtained from Camellia sinensis plant but harvested in different ways which gives a unique taste and flavour to your tea.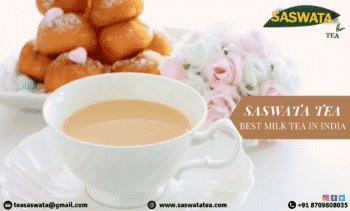 Here are some best and most preferred tea powders in the market which will help you to make a right choice of tea powder:
Taj Mahal Tea – A perfect balance of strength and flavour is maintained in this tea. Best selected tea leaves are used to make the powder. You get a golden orange type of colour on boiling this tea. You can easily enjoy it at any time in your day depending upon your preferences.
Vah dam Green Tea Powder – This is a thick green tea powder. High number of antioxidants are present in them helping you to control the rising number of free radicals in the body. It boosts your energy levels and has anti ageing properties. Due to best aroma, you can easily use them to make tea along with pastries and lattes.
Red Label Tea – This is a type of masala tea containing cardamom, tulsi and ginger. You can use this tea powder whole year without facing any problems. Best colour, aroma are present and it is also clinically proven in increasing your immunity levels.
Kimono Japanese Organic Matcha Green Tea Powder – Mental focus can be increased. This is a best package having multi benefits which will help you in increasing concentration, building energy and high presence of antioxidants. You can easily tackle any stress, get the easy metabolization and detoxification too.
Nikunj Dhaba Special Tea – Highly rich and exclusive in the flavour makes them most consumed. You will never get bored off as it is tasty. One can prepare both black tea as well as milk tea from them and get a pack of energy by consuming it daily.
Brooke Bond Red Label Natural Care Tea – Ashwagandha, mulethi, tulsi, cardamom, and ginger present in the tea keeps you away from cold and cough.
Tata Gemini Tea – Assam tea leaves are used to give best taste. Mild aroma is only there and it will remain fresh for many months too. Getting relief from tiredness is guaranteed.
Pure And Sure Organic Tea Powder – Finest tea leaves are obtained from certified organic tea farms. You can obtain carbs, proteins and traces of fat also from this tea powder.
Apsara Tea Elaichi Adrak Chai – All natural spices are present in this tea.1000 grams pack of this powder is available in the market CTC tea process of manufacturing is preferred in this tea powder.
Golden Tips Japanese Mint Matcha Green Tea Powder – This is an antioxidant rich green tea. Energy levels get enhanced with no added aroma or oils.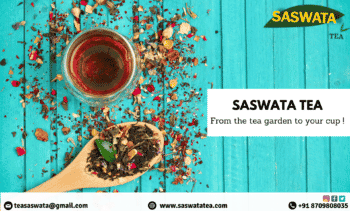 Purchase the best organic tea powders from the market. But now Saswata tea of Saswata Marketting Pvt Ltd can be a great choice to get an organic taste of tea powder. Teas will boost both your mental as well as physical health for a long time.
Resource: https://www.evernote.com