It was an absolute wonderful Saturday. First it was the delightful weather in morning which added beauty to the weekend. Since morning I wanted to go out for change but somehow certain petty household related things kept me busy…But finally at 8 o'clock, I realized that the day was about to get finished.
I was not at all ready to let this day go without doing anything.. Then we ( Papa, Mumma & obviously me) decided to take dinner outside.. But again there was little confusion where to go, after so much brainstorming we landed up at Halidrams in Neta Ji Subhash Palace (Delhi, India)…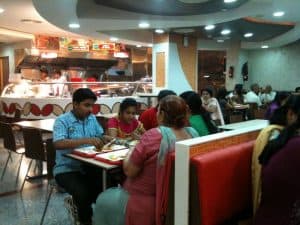 The moment we entered the place, I just felt wow! The ambiance was so good.. It was fully crowded. People around were enjoying various delicacies and it further grew my hunger.. I was already sure that I was to eat noodles and mixed salad.. Finally we ordered noodles, salad, bhature chhole ( though I m not really fond of bhature chhole, but it was papa's choice ) and in drinks mummy papa preferred taking sweet lassi (buttermilk) and I took pineapple ice cream soda… oooh it was just perfect, finger licking food.
What I found best about this chain is that the waiting time for getting the order was really less, usually there is a system at other chains of restaurants that you are allotted some no. and u have to wait for long and by the time your no. is announced, you almost get frustrated but here you only had to give coupon at respective counter and get your order in maximum 5 minutes. So this is how I made my day….. (Now it's time to burn some extra calories after having yummy food)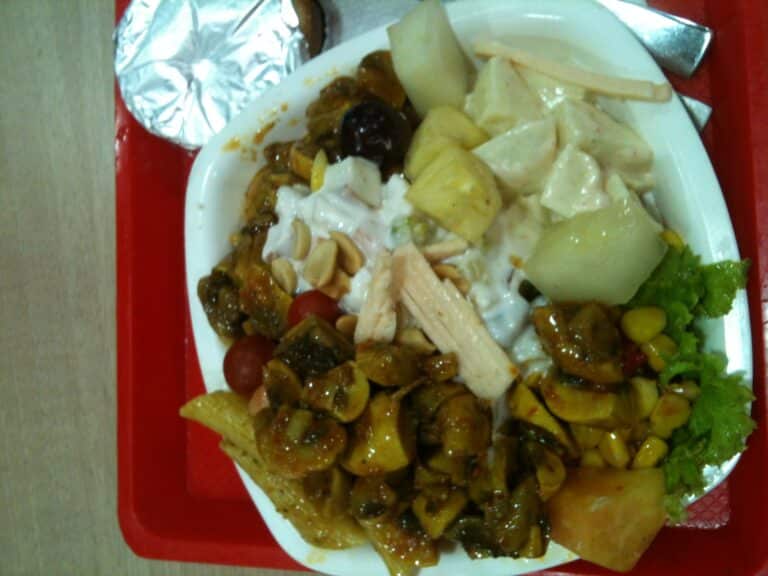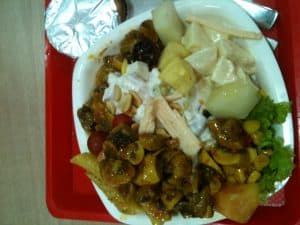 I would really suggest you to try Haldirams at Neta ji with your friends or family.…