Running a restaurant is one of the most exciting things in the world, but it's also one of the most challenging and demanding jobс you could ever do. You need to think about so many things at the same time, from the way you prepare your food to how you treat your customers, and everything needs to be perfect if you want your restaurant to be a total success. Focusing on the design is also vital, and even though updating the looks of your establishment from time to time isn't your most favorite way to spend your hard-earned money, it's still something that could end up meaning quite a lot in the long run. So, if you're running a restaurant yourself and are looking for ways to make it more interesting and inviting, here are a few ideas you might want to explore.
Update your kitchen
Every restaurant needs a great kitchen because this is basically what your work is all about – without some tasty food, you'll have no customers, and you'll soon be forced to shut your place down. That's why investing in your kitchen and updating it from time to time is so essential.
Maintaining your existing equipment, purchasing new appliances, and creating more storage space are just some of the things you need to do if you want your kitchen to be amazing and efficient. Also, you need to think about updating your HVAC system and minimizing your water and energy consumptions. These changes are going to make an even bigger difference in the long run and help your customers expand their culinary palate.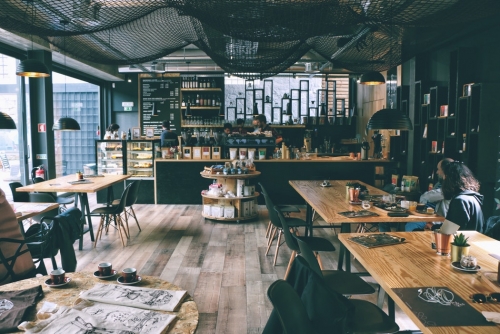 Change your layout
Whether you're having too many or too few customers, the solution for this problem is rather obvious – change the layout. This might not have been high on your list of priorities when you were opening up your restaurant, but the fact is that an improper layout can harm you more than you can realize.
Luckily, changing it is easier than most people think: it's all about arranging the tables and chairs so that you can accommodate absolutely all the people who are coming your way. Of course, you can keep changing the layout as often as you want, until you find the one you're completely satisfied with, and that's when your restaurant is going to start experiencing positive changes at last.
Open it up
You may not be the biggest fan of al fresco dining, but that doesn't mean your customers aren't. That's why this is an idea you should think about and consider opening up your restaurant a bit. If you have a patio, a deck, or even a tiny outdoor space behind it, you should make the most of it and start attracting a whole new range of people that way.
Maximizing your outdoor space sounds like the most difficult thing in the world, but it's actually not that hard. You just need to deal with the paperwork, take care of the seating arrangements, and find a way to connect this new outdoor space to your main dining area. Doing that is easy if you opt for those beautiful timber sliding doors that aren't just useful and practical, but also visually appealing and able to take the look of your entire restaurant to a whole new level.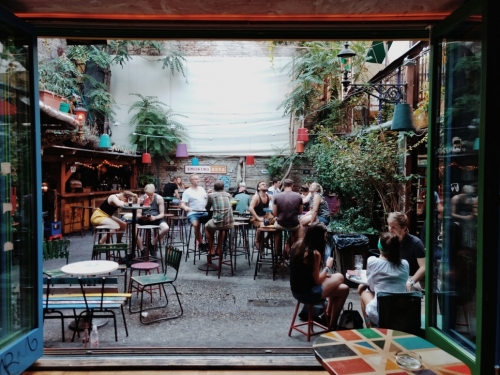 Spice up the décor
The quality of the food is, of course, the most important thing in the restaurant business, but there's something that's just as important – the décor. This doesn't sound like the most vital feature ever, but it really is something that could easily make or break your restaurant in the long run. That's why updating your restaurant's décor every once in a while is crucial, so don't forget to give it some attention as well.
Start by implementing a new color scheme and making your interior more visually appealing and inviting. This will draw in new customers and encourage them to visit you more frequently, especially if you pick the right colors. Also, try adding more plants because that's what people react to, and remove the tablecloths because they're so passé this season.
As you can see, introducing changes into your restaurant is quite easy as long as you know what you're doing, so start with these simple ideas, and keep exploring more and more of them in the future.