India is not just a country full of the bounty of Nature but it is also bountiful when it comes to a range of food. According to the Hindu calender this is the month of Sawan. The monsoon is at its full capacity and if you are travelling through India, various places have various monsoon food to offer you. Do not miss any of this Indian Monsoon food. If you see any of this, you have got to try it.
Chole Bhature – Delhi literally lives on Chole – Bhature. Spicy gravy of chick peas along with fried bread made of fine wheat flour, this dish is too awesome to ignore if you are in Delhi. If you are sweating due to the spices of chole, try having Jalebis or Gulab Jamun which should be available somewhere nearby only. These are savoury Indian dishes which are first deep friend and then dipped in Sugar syrup. Bhature could either be non stuffed or stuffed with paneer(cottage cheese) or aloo (Potato).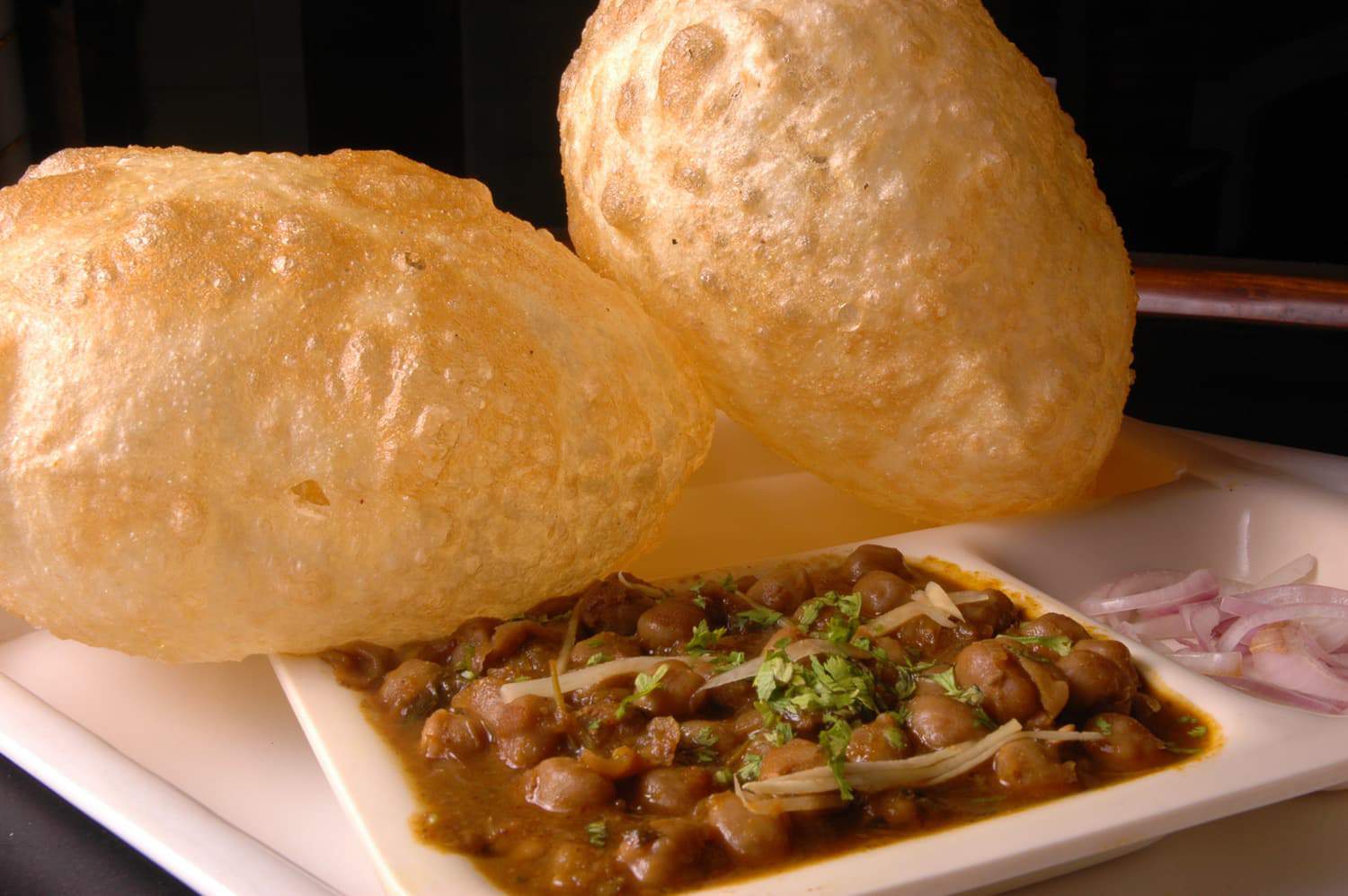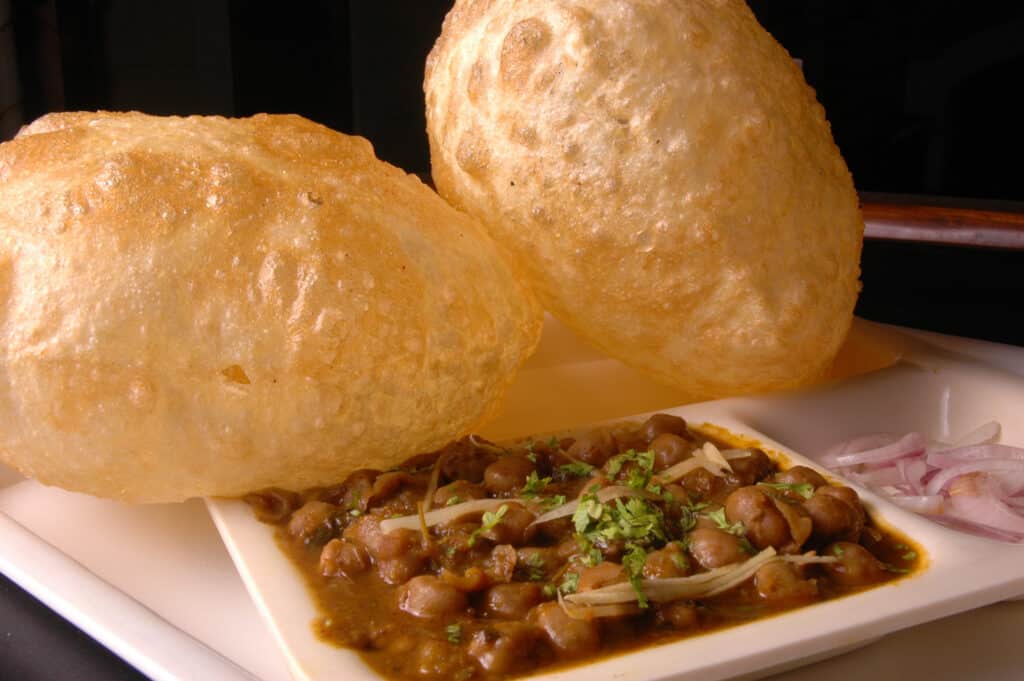 Pyaaz Kachori – Going to Rajasthan? You can skip anything but the amazing, warm and welcoming pyaaz kachori. These are again fried bread stuffed with a filling of onion mixed with spices. It is served with various chutneys. You can get it almost anywhere and everywhere throughout the state. Just name it and have yourself directed to the best pyaaz kachori outlet in town.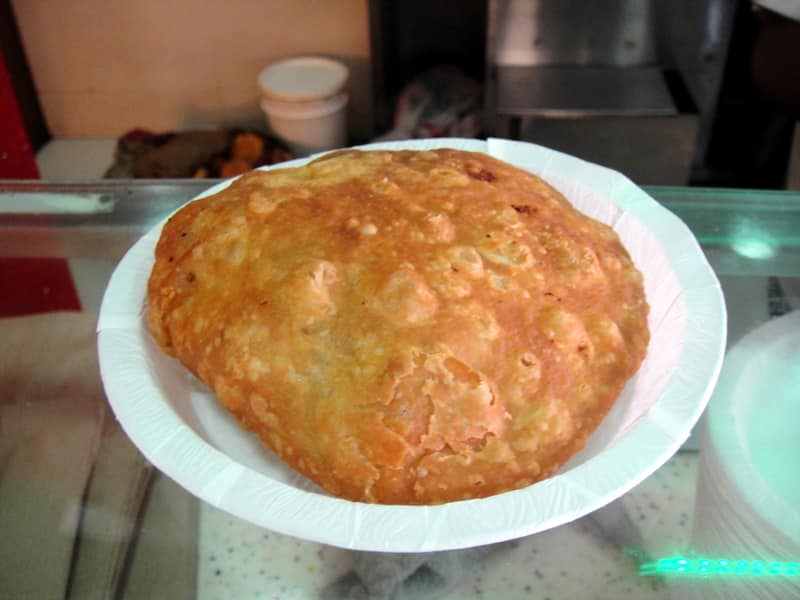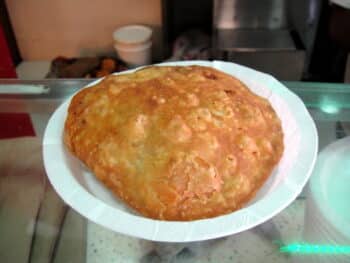 Litti Chokha – If you are headed towards Bihar, do keep your eyes open for small round objects being baked on a coal stove on sides of the streets. These are cute food of Bihar, known as Litti. Very healthy, not so oily but really spicy. It is served with chokha. It is difficult to explain what it means. You would need to have it to know its magic. However, the chokha is meant to be spicy, made of boiled mashed potatoes, roasted tomatoes and brinjal.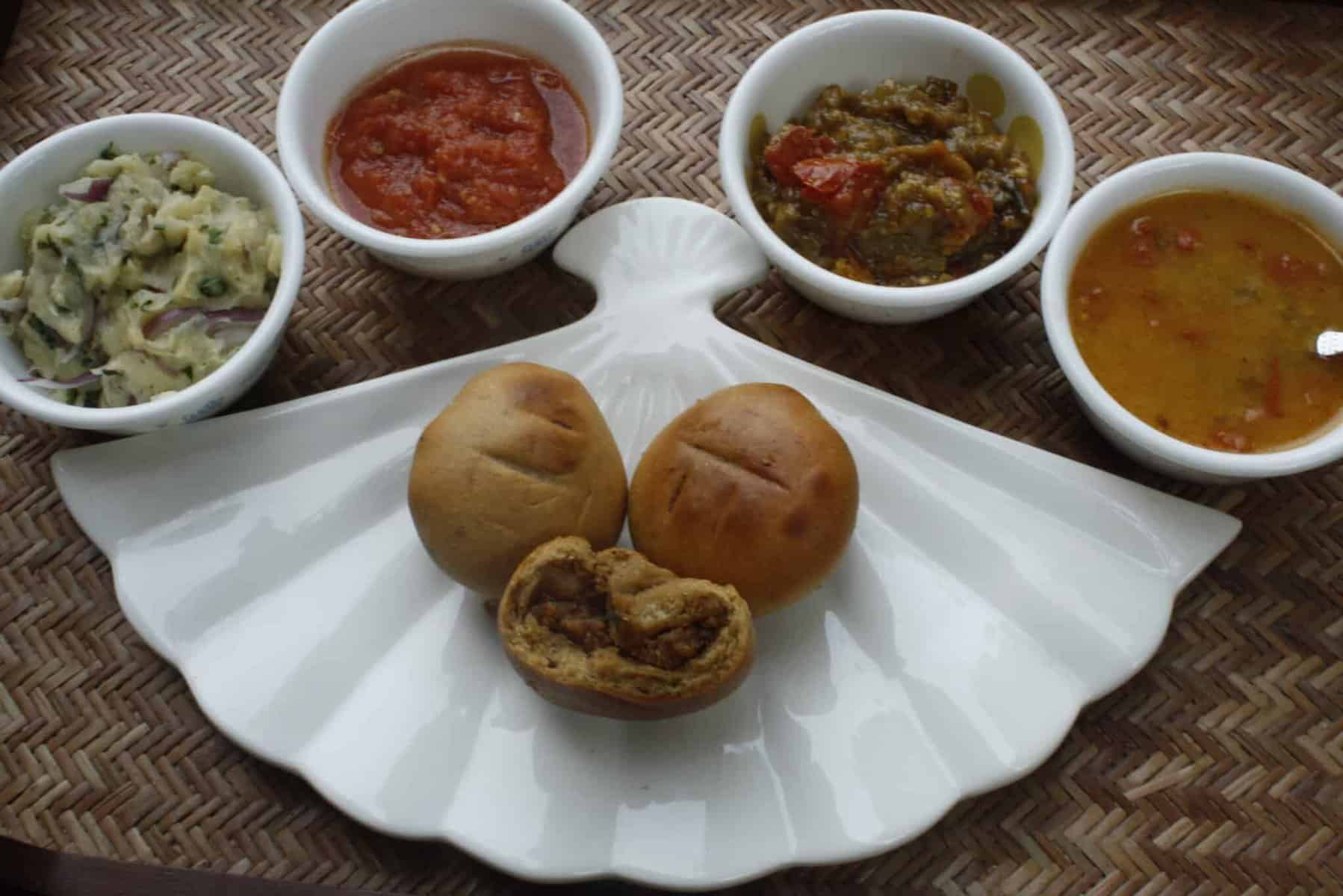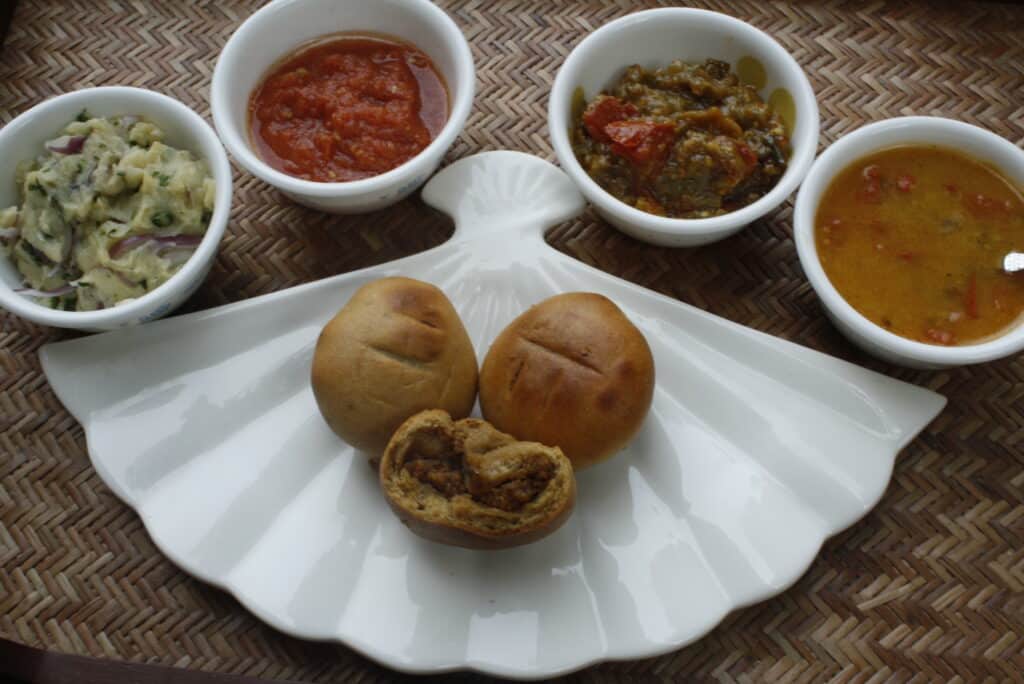 Vada Pav –  The wonder fusion food of Maharashtra is called Vada Pav. It is basically a bun (Pav) accompanied by Vada (A deep-fried patty made of mashed potato dipped in gram flour mix and deep-fried). The combination is an absolutely heart warming one. Grab a Vada Pav to experience the best fusion convenience food of the world. While talking about fusion may be you could also try Pav Bhaji.
Jhal Muri and Samosas –  Kolkata is the dream destination of every shopper and every mystery seeker. Try out the Jhal Mudi which is puffed rice in its spiced up form of Kolkata.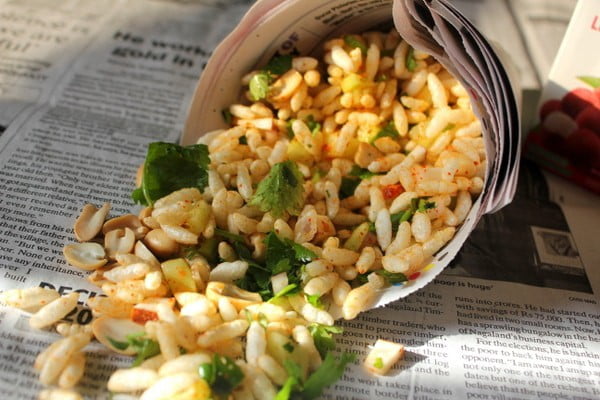 The Singhara or Samosa is certainly one of the best food that has ever been invented in this world. You have got to try it and if you are too spiced up just put in a few Rasgullas (Called Roshogulas in Kolkata) in your mouth and let them melt in your mouth. They say that rasgullas don't just sweetens the mouth but also the soul.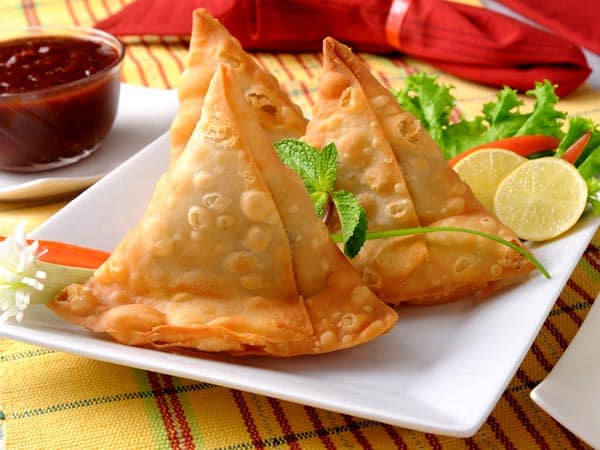 Apart from these there are various street food that you get in every city of India but every city's taste is very different from the other city. For example, pani puri/golgappe/gup chup. These are just a few names for the most famous street food of India. Many names and many tastes are awaiting you here throughout India.
Are you a Foodie, Home/Professional Chef, Food Blogger or a Restaurant? Join our growing food network and share your passion for food  @ wordpress-731799-2596730.cloudwaysapps.com
Keep Fooding Around…