Have you been to the market recently and found that it is flooded with various squash like pumpkin, butternut squash but never picked them up because cutting a squash is a cumbersome process?
If making butternut squash soup has been in your mind for a while but boiling and cooking a squash never come on your to-do list because you don't know those simple tricks. Don't worry, We share those essential tips which will help you to handle squash effortlessly.But before we jump to discuss these ways, hope that you found our first article in the Squash series on "Is squash a fruit or vegetable?", informative and engaging.
Since Squashes come in different shapes, colors, and textures, it is vital to know the efficient and proper ways to cut, boil, cook, freeze and preserve them. This article would teach you everything starting from "how to cut squash to "How to preserve squash" which at times can be a messy assignment.
How to Cut Squash effortlessly like a pro –
A simple thing as cutting squash can be painstaking at times. To ensure that cooking time for each piece of squash is the same, it is essential that all the pieces be cut into equal shape and size. However, owing to the soft and smooth skin texture of a squash, it's not easy to cut them into equal sizes. Hence, sharp knives made of carbon steel should preferably be used.
For fine-tuned squash pieces, first cut 1/4
a) First cut 1/4th of the base
b) Stem followed by halving them and
c) Chopping them from top to bottom.
This procedure will keep the smoothness of the squash intact. Soaked kitchen towels can also be used as a base while cutting squash.
Once cut you need to remove the seeds and here is how you do it.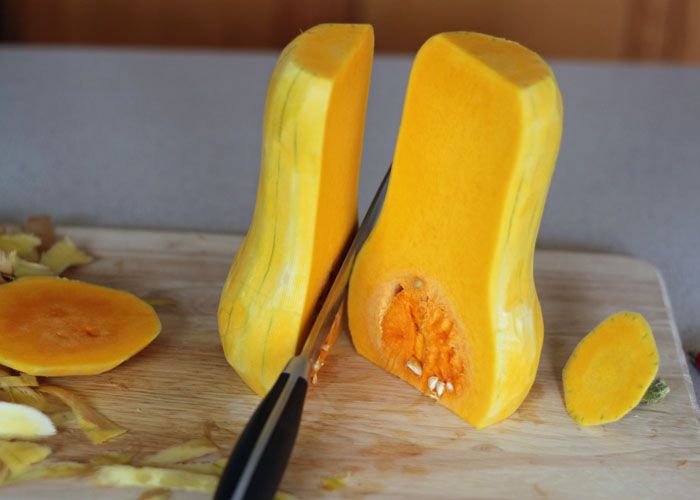 How to efficiently remove seeds from squash as it can daunting?
If you didn't know that already, the seeds of squashes are equally nutritious and healthy as the fruit itself. The seeds taste wonderful when roasted or baked but extracting them can be quite daunting. But worry not, we're here to reveal an easy way to do it.
Just use a seed scooper, which is more or less shaped like an ice cream extractor, after cutting the squash in the manner described above.
The seed scooper also serves in getting rid of the extra fibrous content which may otherwise cause teeth clogging on consumption. Using the right tools and technique can go a long way in making the extraction of the seeds convenient and efficient.
And now come to the real story – Boil squash to enjoy most of its health benefits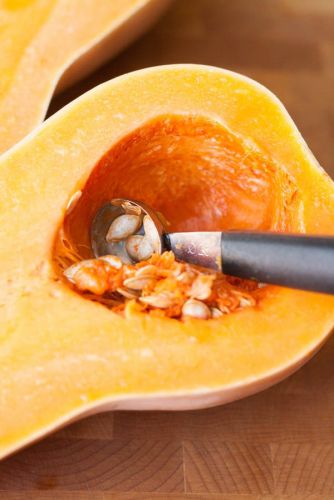 How to boil Squash?
Most of the squash dishes require them to be boiled first. Boiling squash, unlike cutting it, is not quite painstaking. It can be easily boiled, like any other veggie. Just add a pinch of salt to the water with the squash pieces and you're good to go!
And the best part of boiling a squash is –
a) It preserves the nutrients.
b) It enhances the flavor to a high degree.
To retain the color and flavor, it is advisable to boil squash without peeling them. To ensure a lesser boiling time and enhance the taste of the squash, try to cut it into evenly thick pieces. Follow these easy but useful tips to create wonderful lip-smacking dishes out of squashes.
If you are that foodie, who is always searching for the extra-flavor and boiling doesn't suit your taste buds, go for baking.
How to bake Squash?
Baking squash enhances the flavor. Slice the squash from top to bottom and scoop out the seeds. Place the halved squash pieces on the tray, after pre-heating the oven to around 170-degree Celsius and spreading some olive oil. Scoop in the filling of your choice which can be leafy veggies like spinach, pulses like chickpeas and grains like quinoa to get a relishing dish topped with lots of melting cheese.
The time required to bake is generally around 30-35 minutes. However, one should be extra cautious when the upper layer starts turning slightly red as this is the time which accounts for the degree of crunchiness in the squash dish.
Baked squash is considered to be the best method of cooking squash as it gives a sublime taste and is very low on calorie content.
But here is the catch what would happen when squash is out of season and you crave for this baked delicacy. You preserve!!
How to preserve Squash and enjoy it when not in season?
Some squashes like pumpkin are available throughout the year but for the ones that are seasonal, preservation is necessary if you wish to relish it throughout the year. The most common methods of preserving squash are
a) Dehydrating – Dehydrated squash can be converted into chips that can be stored and eaten as chips. It could also be used as a soup thickener.
b) Pureeing – Pureed squash is also another common method of storing squashes long-term. Squash is either baked or steamed to soften the pulp before it is pureed with a grinder. It can also be stored as pickles which
c ) Pickling: It can also be stored as pickles which are made by dehydrating the squash pieces and 'boiled spices in vinegar' spread over it.
d) Make Noodles: This is another unique way in which squashes can be stored – make noodles. In this, squashes are turned into noodles using a noodle slicer which can then be refrigerated and used when needed. This way of storing squash is beneficial for those who are either gluten-sensitive (check out what is the Gluten-free diet)or prefer a low carb diet. (Check out how Low-carb diet helps you to lose weight)
That's not all you can also freeze squash.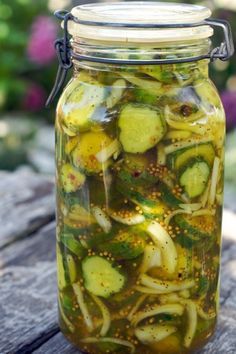 How to freeze squash?
Squashes are refrigerated to make them available for use at any time of the year. Before refrigeration, squashes need to be thoroughly washed to remove any dirt which may otherwise affect its storage. Following that, 1/4th of the top and bottom parts are removed and cut into round pieces or grated.
Next, comes "blanching" which perhaps, is the most crucial step in the freezing of squash. In this process, boil the squashes first and quickly transfer to cold icy water to prevent overcooking. Boiling removes all kind of bacteria and enzymes trapped in squash. After "blanching", the squash pieces are put into zip-closed freezing bags after draining the excess moisture.
Having said all of the above, selecting the right kind of squash is very crucial without which, all the above methods have little value.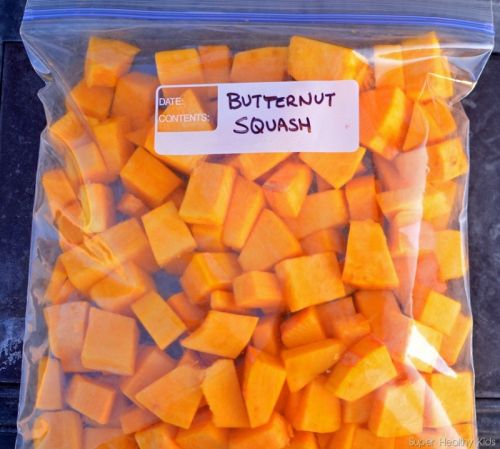 How to choose the right kind of squash in the market?
'Choosing the best and leaving the rest' applies for squashes as it does to any other fruit or vegetable available in the market. Choosing a 'good squash' guarantees not only sublime taste but also its long term storage. Following are some of the key guidelines which one needs to follow in order to select the right squash among all the available ones-
Here are the essential tips while you select the right squash for you
Check the Weight and size – While buying, choose the squash which is heavy to weigh and larger in size from the ones available in the market.
Check the Stem – Coming to the stems, a nutritious squash has a firm and dry stem and hence, they should be the ones that you pick.
Check the Color – Generally, squashes that are deep and rich in color are found to taste better and those are the ones that you should choose.
Never told secret revealed about the Surface -Everyone loves shiny and smooth skinned fruits but in the case of squashes you should pick the ones that are dull or rough skinned. Smooth skin ones are the ones that have been harvested prematurely.
Food lovers! Hope this article will help you in selecting the right squash as well as guide you in the efficient handling of squash. And don't forget to read our next article in the squash series about the most delicious and common squash recipes.
Do comment if you found this article informative and you would want to know more about tricks to handle other fruits and vegetables.
About the Author: This Article has been written, researched and shared by Shobhit Dwivedi, who is an engineer by degree, a gourmand by heart and loves to research and write about food, health and fitness to satiate his passion for them. You can follow Shobhit on Plattershare.