Fish lovers always fight over  the best fish but definitely fish is a very healthy choice when it comes to enjoying seafood delicacies. With great coastline which India has, the abundance of fish variety will startle you and the dishes which are scooped out of these varieties are again innumerable. Soma Pradhan, who loves to try simple, easy and quick to cook fish recipes shares them with Plattershare. Soma Pradhan – who is she? Well, read about her and you will definitely love to follow her as she knows all about the tigers and those deep jungles.
Here are her favorite recipes –
Salmon with Creamy Mushroom Sauce: 
Salmon, Mushroom sauce and broccoli, a complete wholesome dish which you can serve during lunch or dinner.  Salmon is a must have for any fish lover as it's not only tasty and yummy but also is rich in omega-3 fatty acids. And when combined with Broccoli and creamy mushroom sauce no one can deny it. Click here for the recipe – Salmon with Creamy Mushroom Sauce.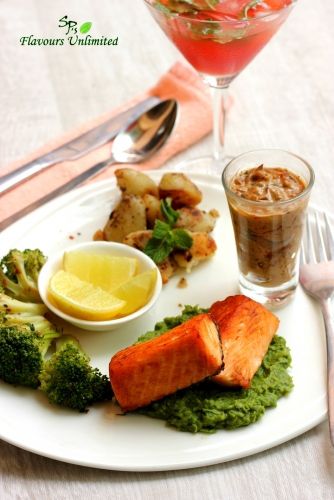 Fish Molee: This humble delicacy from Kerala is made from fresh homemade coconut milk and will surely blow your mind because of the rich creaminess of the gravy.  When the fish is marinated with turmeric, salt and all those simple yet flavor full masalas, the aroma and taste are heavenly. Click here for the recipe – Fish Molee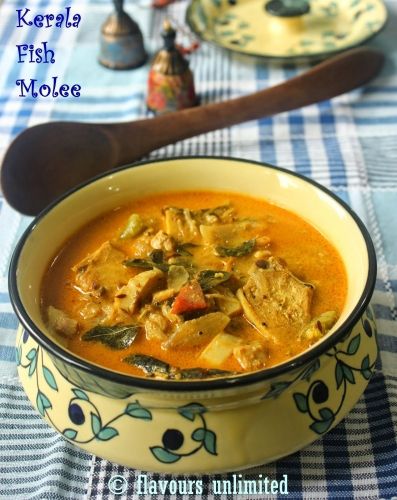 Herb Infused Basa Fish Fillet: Basa Fish is marinated with aromatic and therapeutic herbs like rosemary and parsley and cooked. Add a dash of lemon juice and you are ready to serve this dish with Zuchchi at sides making it complete meal for your lunch. Is'nt that simple? Click her for the recipe – Herb Infused Basa Fish Fillet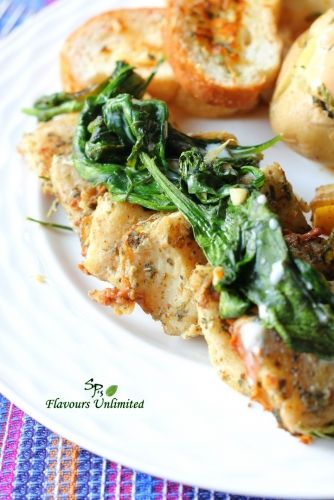 Grilled Basa with Lemon Butter Sauce: Flavorful Capsicum rice is served with simply marinated and grilled Basa. You have to make sure that the dressing which you make has the correct recipe then nothing can go wrong. Enjoy this dish with the lemon butter sauce and veggies. click here for the recipe – Grilled Basa with Lemon Butter Sauce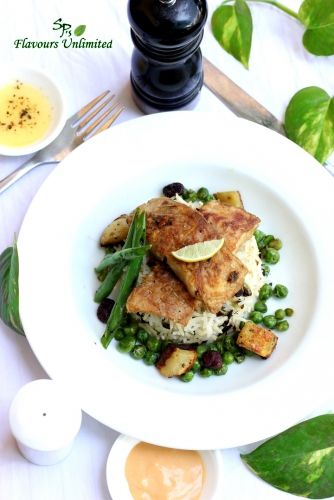 Baked Salmon: When you are running short of time and don't want to stand in the Kitchen for too long then you bake, and yes bake something easy and healthy. This Simple Salmon dish just needs salt and pepper to marinate the salmon and close it with the parchment paper and bake. You are ready to go. Click here for the Recipe – Baked Salmon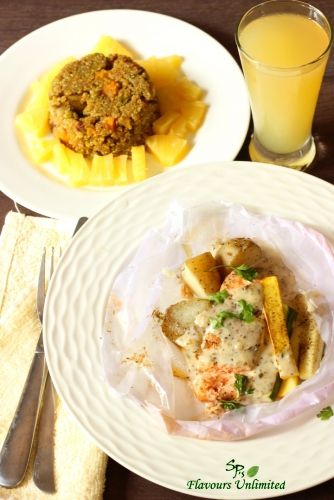 Fish Burger: Kids love burger and moms say NO. But how about making a healthy Fish burger which is not only easy to make but will also satiate your kid's craving for a burger. This Fish burger takes just a few minutes to make and don't forget to use brown bread instead of white. click here for the recipe – Fish Burger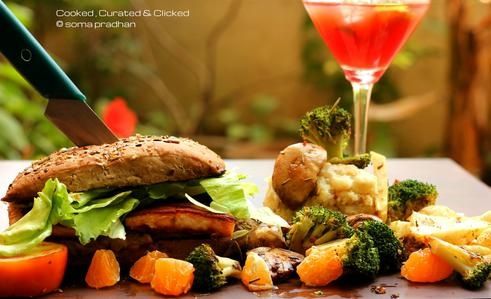 Soma Pradhan – caution, before you read next few lines as the amount of work this Pune-based V-food blogger is doing. She is a development manager in IT department in one of the US based banks who shares healthy and wholesome recipes on her youtube channel Flavours Unlimited. She writes all the food and travel experiences on her website somapradhan.com and still has something more to impress everyone out there.
She is a wildlife enthusiast and a nature lover who works with ToCI (Tigers of Central India) to maintain a data of daily sightings of Tigers across all the major national parks of India. This helps to keep a track of tigers in the tourist zone and give an update to the wildlife enthusiast and nature lovers which promote tourism via giving equal exposure to all national parks.
So much so she has on her platter to share and yet she humbly accepted to share her recipes with Plattershare and we appreciate it with the whole heart. But if you think this is the end of the story then hold on – She also actively writes for thewildprints.com which is dedicated to inspiring people to care about nature and conservation. Here she talks about iconic tigers of India, creates an awareness about the national parks and how fragile is our current eco-system along with the ways we all can work together to restore and recharge it. Any contribution to the website helps towards supporting the forest guards in India through the Guard Book Initiative.
Plattershare would name her as Tigress of our platform and salutes her for her contribution and efforts which she is taking to make a real change in the world, to save this world for our future generations.
Though the platform of Plattershare, we would humbly request everyone to check out her website somapradhan.com and if you like her wildlife photography, do buy them as the amount would go toward conservation of wildlife. We appreciate your endeavor and wish you a luck.
Foodies, who are reading this article and have any interesting story about any food passionate which you think should be shared on Plattershare, do comment here and we will work on it.