Grilling barbecue isn't just about cooking food. It's a tradition that fosters the bond between family members or friends. Almost everyone experiences having a barbecue party since it's common during holidays or weekends. It's also a great way to spend time and have fun with people.
Barbecue is tasty and delicious. It's everyone's favorite and it suits the taste of most people. It's convenient to cook and serve even for big or small gatherings. 
Meat for barbecue is affordable too. It can be easily bought in supermarkets and it's cheaper than other alternatives out there. You can also try Dickey's BBQ restaurant near Houston if you crave tasty, savory, and delicious BBQ.
Moreover, cooking barbecue is also easy to learn and anyone can try to cook it for the first time. Here are 10 tips and tricks for grilling barbecue for the first time:
The meat for BBQ should be well-marinated. This would allow the flavors to sip in into the meat so that the final product will be tastier. 
The secret of a good BBQ is in the marinade sauce. You can make a simple marinade by mixing soy sauce, garlic, and onions. It doesn't have to be complicated. A simple mix is more preferred so that the natural flavors of the meat come out. 
Maintaining a clean grill has many benefits. First, it improves the taste and flavor of the meat. Leaving your grill uncleaned will mess up the flavor of what you're currently grilling. This is because of the excess grease and burned charcoal that's left uncleaned. 
Uncleaned grills will also heat up slower than usual. This could ruin the pace of grilling and it'll make your meat firmer than usual. 
You should let your grill heat up first before putting anything. This would allow the meat to cook faster. The flavors would naturally go out this way too. It also prevents the outer portion of the meat to be burnt or overcooked. While the inner portion will remain uncooked. Moreover, preheating is needed to attain the optimal cooking temperature
Wood utensils may be burnt when cooking. Plastic utensils may melt and burn too when used in grilling. Thus, metal utensils are recommended when grilling barbecues. They're also generally safe from burning and they don't melt on high heat. 
Like steaks, BBQ meat should be grilled dry. Wipe them with kitchen paper towels or you could leave them for a while before grilling. The meat should also be well thawed for it to be cooked well. 
People commonly flatten the meat for it to sizzle. However, the meat could lose its juiciness when this is done. This is because oil is lost when meat is flattened. Oil makes the meat more tender and softer so you should try to preserve it as much as possible. 
Many people are present during barbecue parties. Thus, hygiene may be overlooked while having fun. However, it's always important to observe proper hygiene when cooking. Make sure to clean your utensils and griller before using them. Also, make sure to separate cooked meat from raw meat to prevent salmonella poisoning. 
Count How Many Times You Flip
Chicken, pork, fish, and beef should only be flipped at certain times while grilling. They are cooked using different techniques. 
Fish should only be flipped once to avoid bruising. Chicken should only be flipped twice on each side because it cooks fast. While pork and beef should be flipped four times to ensure that it's cooked properly. 
You should keep track of your grill time to avoid burning your food. It's not necessary to have a timer while cooking but it helps. Moreover, burnt food is unhealthy and it would just go to waste while uncooked or raw food may have bacteria and can cause people to get sick from it. 
You should take the meat out of the grill at the perfect time. Like bread and cookies, BBQ meat also continues to cook after you take them out of the grill. You should allow the meat to rest for about 10-15 minutes. This would also allow the juices to distribute equally so the meat would be tastier and tenderer.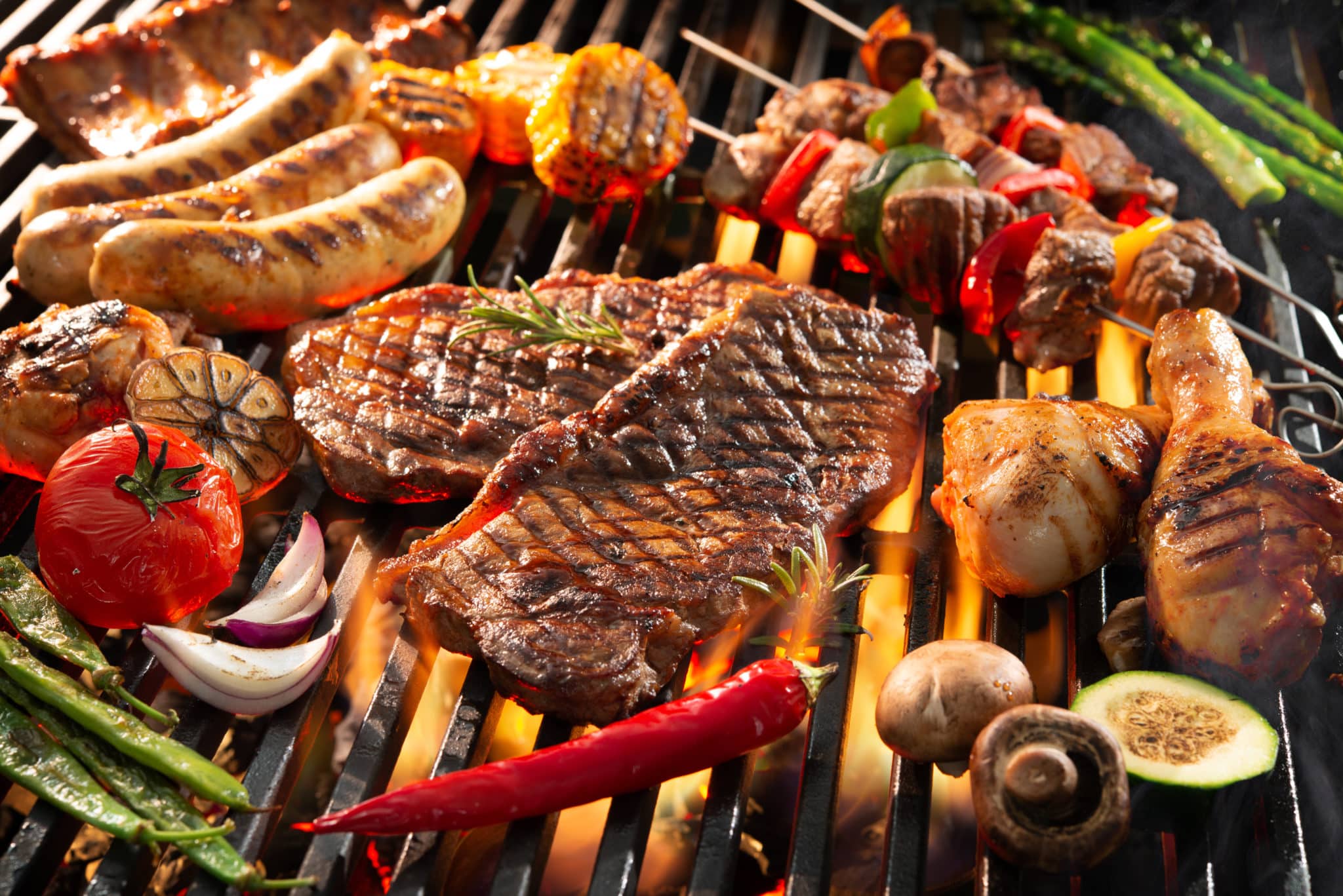 Happy Grilling
Barbecue is tasty and affordable. That's why it's a go-to party dish and holiday dish. Grilling is also a fun and memorable experience. Moreover, it can be prepared easily compared to other dishes out there. Grilling could also be done by anyone, even without experience. 
It's also important to take note that the perfect BBQ doesn't exist. Everyone has their way of doing things. However, there are tips and tricks that you should know before trying it. This is to make sure that you get the best grilling experience while making the tastiest BBQ.