Green and sustainable living are another names for "using our natural resources wisely" Leading a minimalist life don't mean renouncing the world and living a life like a yogi in the Himalayas but it means to be conscious about what you are using, what you need and What you want?
You need food to survive but you want to eat in different restaurants around the world to experience that variety.
What is Green and sustainable living?
Sustainability says to concentrate on needs more than wants. Reduce your carbon footprints as much as possible, of course, travel and enjoy life but while you are traveling and eating and enjoying be aware of your wastages, your shopping and your eating habits (You will save a lot of money too!!). Well, all this preaching looks good in food stories like this but to walk the talk, it takes a bit of effort and I say just a "Bit of effort".
Is it difficult to lead a Green and sustainable life?
It's not really a Herculean task which you cannot achieve. I have heard a lot of the people saying "I don't have time to do all of this". And my answer is you don't need time for this, this is a habit which just needs to build consciously and slowly if you have not build it till now.
From where should I begin:
As a Food entrepreneur, my life revolves around food and so I started "Sustainable and green living from my Kitchen. You can do the same. Start from something with which you work day in day out. I started reading about the concept and realized that the concept was always there in our granny's homes back in our villages but as we moved away from the soil, We started moving away from our roots and its time to go back.
Every article or video which I saw on this topic said to keep one simple rule, Take Baby Steps, Act on one thing at a time otherwise the whole process can become overwhelming. You will be demotivated and will give up. I started my journey of green living, 4 years back when I started making changes in my house particularly Kitchen, life, relationship, mind (Yes it too contributes to the green living in a big way).
In this article, I will share the honest approach which has worked for me and the issues which I am still facing. I would love to get your feedback and suggestion for my current issues.
1. Left Over Food: Here comes the biggest challenge, a small bowl of Curry or Dal (Lentils), a few slices of onion and carrots, a small bowl of Soup, Rice is left and is kept to die in the refrigerator. Had this appliance not been there, I guess all of us would have lived on eating fresh food as we would be more calculative while preparing our food.
Remember those good olden days at the granny's place when there was no refrigerator, the leftovers were given to the Cow or farm animals. But let's face it, we don't have them now, so what do I do?
I am sure most of you must be already doing it, basically, reuse the leftover food and not just reheat and eat.
a)Add dal and curry into wheat flour make Parathas or Poori. Check out these recipes
b) Curry can be dried and made masala for Dosa or your sandwiches,
c) Salads can be stir-fried and added to Rice.
d) Rice can be used to make cutlets. Check out the recipe Rice cutlets with leftover rice or Rice tikki or Cheesy Rice Balls. The best one is to make Dosa from leftover rice.
e) Roti or bread can be made into tasty evening snacks. Check out this recipe Leftover bread and roti chaat or Grilled Chapati sandwich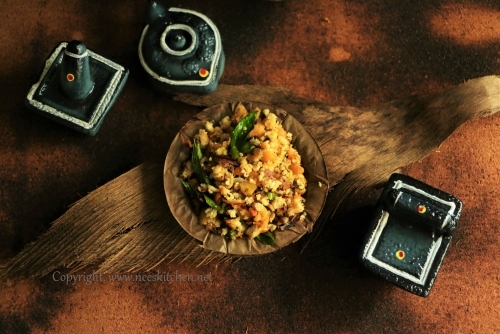 2. Making my own snacks, dips, dressing, and sauces: Simple snacks like roasting groundnuts, making puffed rice or roasting lotus seeds, Simply making peanut sweets make the life easy and clutter-free as the plastic packs which come along the unhealthy snacks from the market can be completely avoided.
Dips like Hummus, baba ganoush, Yogurt based dips are easy to whip and can be made in a jiffy. So why increase one more plastic bottle in your house and pay for it too.
Dressing for salads should definitely be made at home as it takes just a few seconds and the store brought dressing are loaded with preservatives and sugar.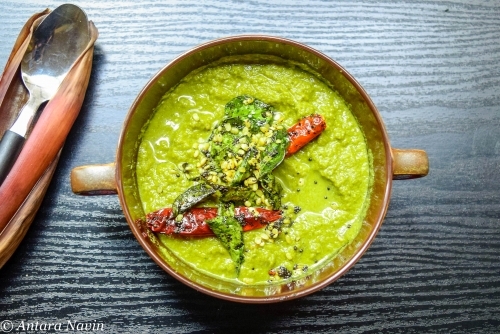 3. No Frozen Food: One I don't really appreciate refrigerator but it has become a necessity which I might get rid of in future but as of now one rule, I don't store or buy any frozen food be it peas, corn or any other stuff. I believe in eating seasonal food and fruits as they have more freshness, taste, and aroma compared to their frozen counter-part. Think about it you pay more for not so fresh food
4. Use of Jaggery instead of sugar: How using jaggery can be called as sustainability? Well, Jaggery is less processed which means the manufacturer is using less energy to produce jaggery than Sugar and of course, jaggery is healthier and the whole world around you must be advising you to reduce weight. I lost 21 kgs after leaving sugar and making a simple switch to jaggery. Read my weight loss story and mission to quit sugar.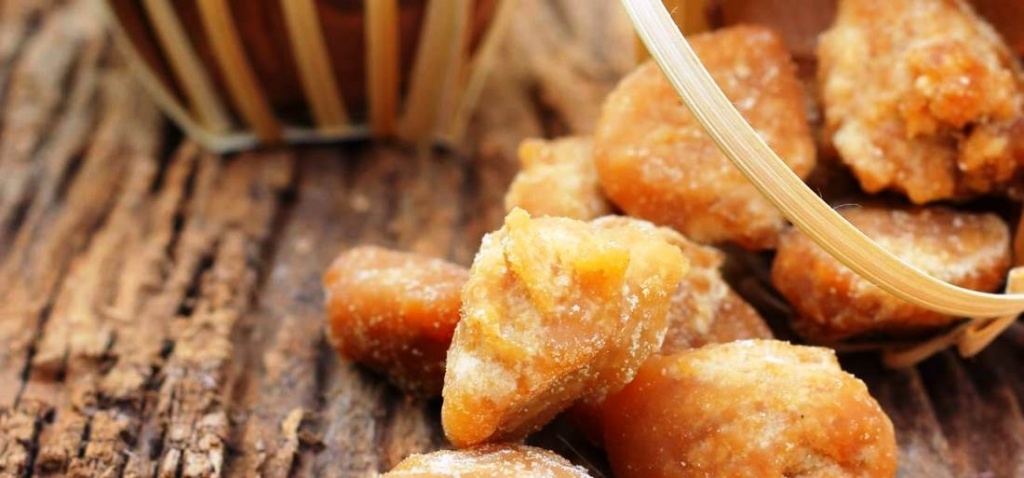 5. Buying milk in a glass bottle: I remember my childhood days when I used to go to the closeby farm or local vendor to collect milk in our steel cans or the local vendor used to come and give the milk directly into our steel utensils. With the modern-day apartment system in metros and mess which the pets used to cause in the city, everything was thrown in the outskirts of the city but that doesn't mean that the mess was over, the milk plastic packs served every day in the city is no less than what was created by the pets, at least it was biodegradable.
But recently I found one company selling the milk in the glass bottles Bangalore, of course now I have to pay extra but I took this one more initiative thinking if more people will start buying, there will be more companies and the cost would be reduced.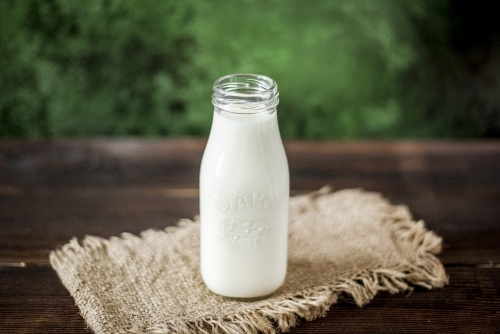 6. Use of Glass Bottles: when the Glass bottles arrives I remove the sticker and just use it for storing my kitchen stuff. Now the number of glass bottles are increasing in my house so I am planning to put homemade cookies, cakes and savoury and gift it to my near and dear ones. I give away plastic bottles as storing things in them is not recommended and unfortunately most of the food brands store even liquid food like oil and ghee in the plastic bottles.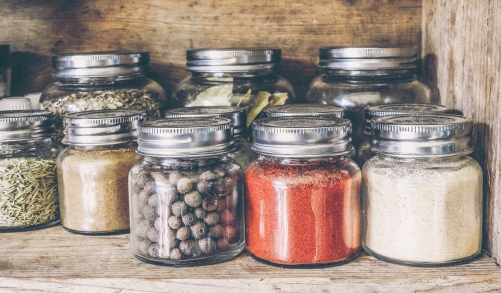 7. White Cloth for wrapping Roti and Paratha: A big no to aluminum foil as storing hot things in aluminium foil leaches the aluminum into the food. So I got a clean white cloth, got it stitched and I use it for wrapping everyday Roti and Paratha. I am yet to find the solution for travelling. Can anyone help me ?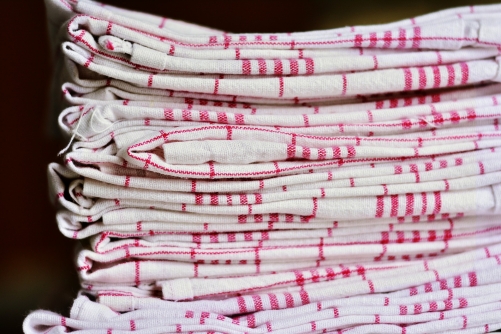 8. My Cloth shopping bags: Even since there is a plastic ban in Bangalore, Karnataka ( Lot of people still don't follow or understand the meaning of ban) I took this as an opportunity and a style statement while I use the cloth bags for shopping. Believe me !! People look at you with a different view when you enter an organic shop with a cloth bag. It is becoming a new style statement just like doing yoga is now looked as the coolest thing in the world.
9. Soap Dispenser has extra water: Call me "cheap" but I don't care. The Soap for cleaning the utensils should have added water before using it but most of the time we just tilt the soap bottle and start clean.
Highly concentrated soap doesn't get washed off easily even if you put under the running water, which also means you are putting in the utensils for a longer period of time under the running water. We lose extra soap, lots of water and the soap residue might remain on the utensils.
The solution – Just put 1/4 soap in the bottle and fill rest with the water. Buy refills or large bottles rather than small soap dispensers.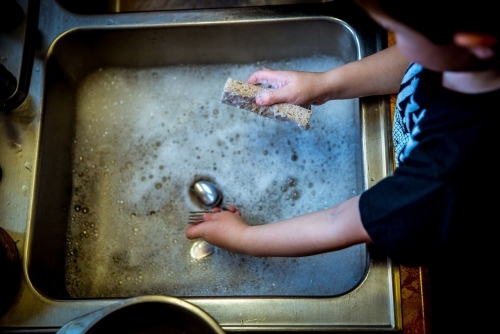 10. Old Towels as mop: As most Indian houses have Tile or marble flooring, mopping them every day is a task. I don't buy new mop dusters rather use the old towels for mopping and dusting. Saves money and you are actually using those old tattered clothes which would have been thrown for something.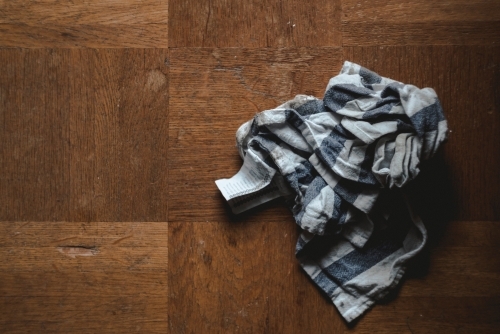 11. Dishwasher: While I have a refrigerator at home for a very long time but this is the recent add-on in my Kitchen That was the Doom-Day in my life when my household help left me all of sudden.
People in India can relate to my situation. And for the outside world, Household help is an asset and investment in India. So when they leave your life just crashes. I landed in this similar situation and when I got a dishwasher in my house and it was a boon in disguise.
Every day now I and my 4-year-old daughter spend just 5 minutes arranging the utensils and it has become a beautiful chore for both of us after dinner. Here is the Dishwasher which I got and It's just perfect to live a happy life.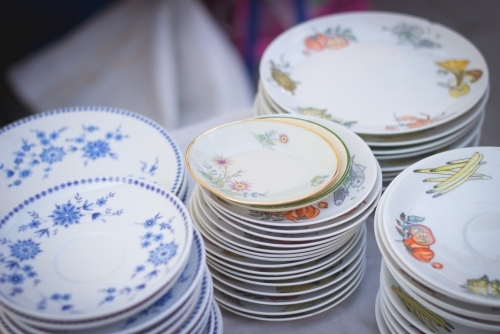 12. Homemade pickles: Even though I am not a big fan of Pickles but sometimes with lots of Indian dishes, pickle just adds an extra zest. Hence making pickles at home is a sweet activity which my in-laws love doing and I shamelessly take one jar from them, which of course they love giving. Check out the pickle recipe straight from my Father-Inlaws recipe book.
More than a jar of pickle, this leads to a family conversation where elders of the house tell us their childhood memories and so pickles become the reason for the family get together. Do you think you will get the same sweetness when you pick a bottle of pickle which is loaded with sugar, salt, and preservative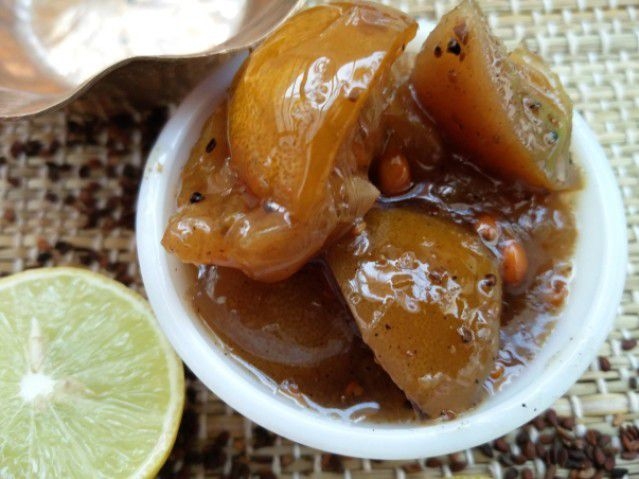 13. Baking for Giving and Gifting: Baking is the latest craze and rage among all the mothers here in Bangalore and I joined the league too. I realized as most of us want to be fit, healthy and lose weight, people avoid market-brought cake as its loaded with sugar. I started baking very simple cakes for the birthday celebrations for myself and adults in the family who have a lot of restrictions. And it really helped as all they want their kids to be around and singing for them rather than eating a sugar-loaded cake. And Kids they imitate, when they saw that adults in the family are enjoying a simple cake they will never demand for a Fancy Frozen themed Cake. Check out my simple and healthy cake recipe.
And This festive season I am planning to gift this cake to all my friends too!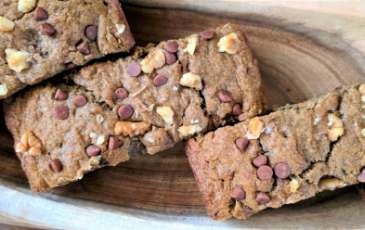 14. Use of whole grains: if you consume local, unpolished, and whole grains, you will not only reduce your carbon footprints but also help yourself to lose weight.
I am a rice eater and when I was struggling with weight and everyone suggested to leave rice, which was a challenge for me so I made a switch to local unpolished Rajmudi Rice and I lost 21 Kgs. So the culprit is not the rice but the polished and shiny white rice which is nothing but a bowl of empty starch and calories.
When you eat local and seasonal you are actually helping the local farmer by increasing the demand of that product which also means that the cost to procure a product which is grown far away from your land would be saved. Quinoa or Millets? The choice is yours.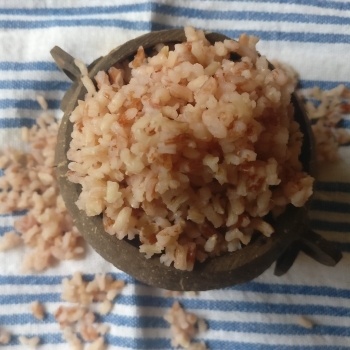 15. Buy Organic Food: A Lakme mascara cost INR 1000 or more and we never question but when it comes to organic food we raise our eyebrows. When we enter a Mall do we bargain for a Zara dress? But we think 10 times when it comes to buying of organic food? Why?
Of course, organic food is costlier than your non-organic produce but the amount of money which we spend on doctor's consultation fees and few medical tests done in a year would be much more.
Local farmers and a few conscious entrepreneurs are trying to make a small difference and as a customer, if we support them, the big brands will also start producing the organic which will bring more sustainability.
Be a smart customer, think and then make a choice. Don't I look cool with the organic fruits …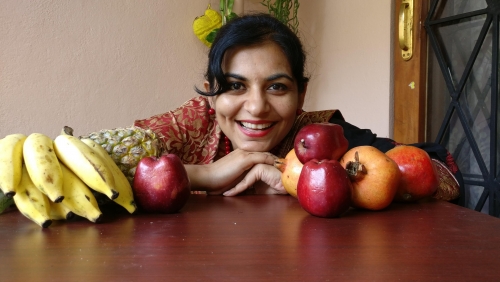 And comes the most important part of the Green living that is waste segregation, Separate wet waste which is vegetable and fruits peels from the plastic bags, plastic bottles or anything that can be given to Kabadiwala and earn some money. Recently I sold 2 carpets and a few bottles and earned INR 1000, Good one na , Waste is not a waste if disposed off properly.
A Lot is talked about making compost which is the best thing to do with your vegetable peels but if that is not possible, Dump the peels ( not the cooked food) into a pot and cover it will mud. This is the simplest thing which I do with my vegetable peels.