Subway has always been considered as one of the healthiest American fast food chains in the world. The outlet is known for the variety of food options it comes up with! You can always try your hands on super-savvy subway coupons and get additional discounts on your order. But numerous nutritional reports showcased that there was something wrong with the store which in turn deteriorated the nutritional content present in the available food variants. Though Subway denied such reports, it was found out that not every Sub is meant to be a healthy treat for your body. Here we have lined up such subs in the ranking order from worst to best.
10. The Worst sub- Chicken & Bacon Ranch Melt
Though this sub may sound tempting to you, but when it comes to the nutritional value it turns out as the most horrible sub offered by the store. This sub contains high amount of fat and sodium which turns it to be a not so healthy option for your tummy. The worst part is a single such sub exceeds the daily requirement of sodium intake and fat our body needs. So, people beware of this one!
9. Sweet Onion Chicken Teriyaki
We bet you that this one is a complete health spoiler. You would have never expected your meal to be as sweeter as a sleeve of cookies! This sub contradicts with the motto of "Eat Fresh" that subway tends to believe in as it has been filled up with preservatives that obviously aren't a mark of freshness and health. You will feel as if you are having 5 Oreo cookies at once, so this sandwich must be a big no!
8. The Spicy Italian Sub
This sub is not as bad as the Chicken Teriyaki one but still it doesn't make to the list of the best subs as well. This one is crazily high in sodium that proves really bad for your overall health. As this sub is on the third worst position on our list, you still cannot prefer to buy this for calming down your hunger. So always pick up the best!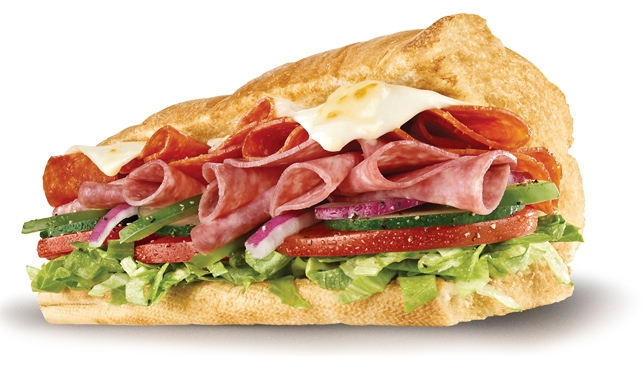 7. The Italian B.M.T
This Bigger, meatier and tastier sub as claimed by the outlet isn't really good when it comes to health and overall ranking. But this is big in real and as a result of that houses saturated fat, fat and sodium in larger quantities. So if you are planning to have this one, ensure that you stop over eating and have this once in a while.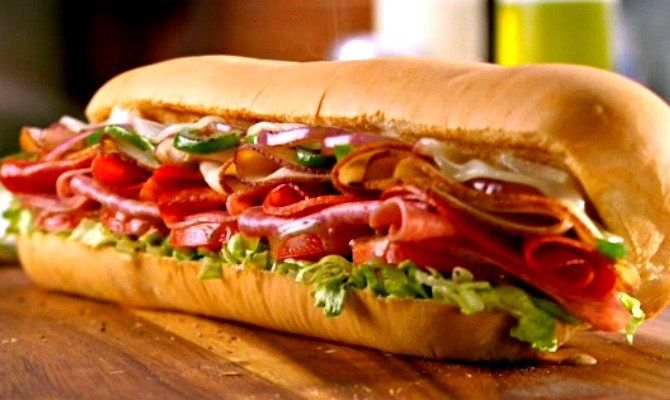 6. Cold Cut Combo by Subway
This sub sandwich includes Turkey Ham, Turkey Salami and Turkey Bologna which in turn makes it a turkey treat for your stomach. Turkey may be making you feel better about this sub as it can be easily associated with lean meat. But not this time, as this particular sub contains heavy doses of sodium and lacks in the protein content as and when compared to other subs belonging to similar categories.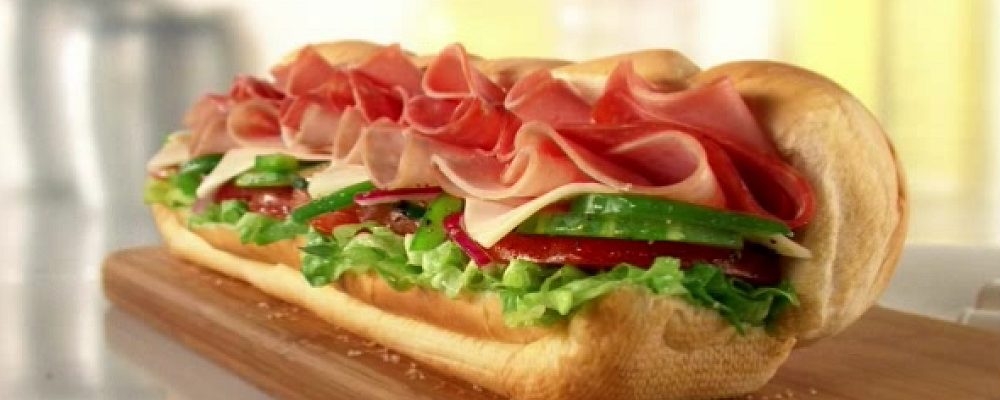 5. The Veggie Delight
Though this sub is loaded with veggies like Tomatoes, Green Peppers, Onions and Cucumbers, but when it is about emerging as one of the healthiest food options available at the store, it lacks somewhere and fails to make it to the top of the list. You must be wondering that what's wrong with this sub. It seems perfect, right? But it isn't that perfect as there are numerous such varieties which offer high nutritional value to your body when compared to this one.
4. The Turkey Breast
Finally, here we present some of the healthiest subs that come up as the much needed deal for your taste buds and stomach too. It contains authentic Turkey Breast in the most amazing manner and provides you with fair protein content. This is one of the most classic subs that has ever been offered by the store and is a perfect buy if Turkey is the way to your tummy.
3. The Rotisserie – Style Chicken
Now this sub variant goes hand in hand with the "Eat Fresh" Motto of the store and thereby comes up at a prominent position in our sub list. This one is filled with goodness of all- white meat chicken that has been raised without using any antibiotics and this indeed serves as a bonus for your gut. And the cherry on the cake is that the chicken is free from all ill-boundaries of artificial flavors, colors and preservatives. What can be better than this? You get a great dose of protein and that too without adding extra calories to your lean body.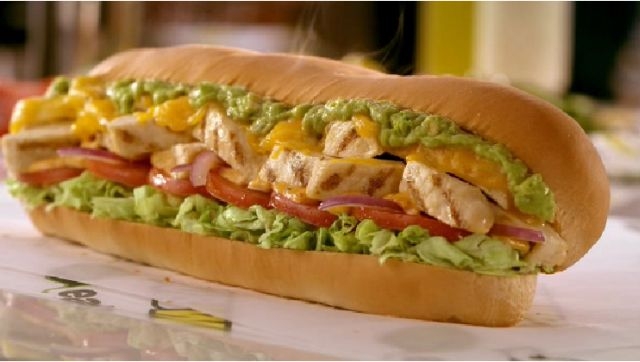 2. The Oven Roasted Chicken
Nothing can be better than this sub for a busy bee! Yes, it has been loaded with the real pinch of nutrition and gives your body the much needed calorie intake. It comes up with plenty of lean meat that acts as a major source of protein for your muscles. This oven roasted chicken sub serves as the go to meal for every fitness enthusiast as it gets cooked by keeping in the nutritional requirements of people in mind. If you want to make it a bit more flavored, you must have it with Dijon Mustard dip and the sandwich is all yours.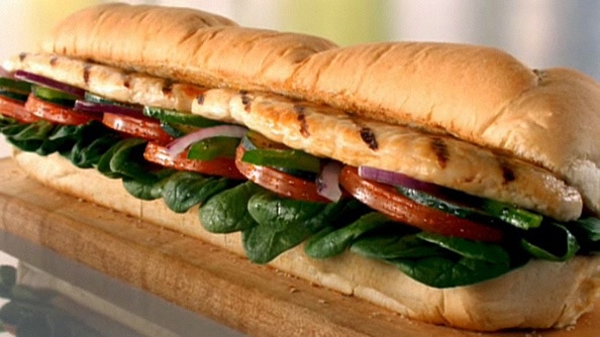 1. The Best Subway Sub- Carved Turkey
There are definitely going to be multiple reasons why we have placed this sub at the top of our list! This sub introduces you with the real powers of Turkey and ensures that you embrace all of them in the most amazing way. It helps you in maintaining Thyroid function, enhances immunity and provides you abundant energy. We bet you that you can't deny the awesomeness this sub has been loaded with! So whenever you go for a sub, this has to be on the top of your order list too!
Conclusion
Subway has undeniably served as one of the most pivotal nutritional food chains across the world! They came up with newer dough options, more and more veggies and a lot more to meet up the rising expectations of customers. But not every sub they offer was successful in matching up to the nutritional demand of different consumers. So to ensure that you get the most out of your sub doesn't matter whether loaded with chicken or veggies, you do need to take a look at this guide.