We all have to agree that cakes have something really magical about them, only a thought of having a luscious bite of cake is such a moment of bliss. It's so much fun to mix up all the ingredients and see the cake turn out really well. It's really hard to believe but you can actually bake a wide variety of cakes in the pressure and the additional bonus to this is that the texture of cake baked in a cooker is way lighter than those made in the oven.
Whether you have had a long tiring day or you are just lazing around on a Sunday, baking can be fun at all times. Baking is an activity that not only unleashes the creative side of your persona but also rejuvenates the soul. A cake is not just food, it's about passion.
Many of us crave for cakes let it be chocolate cake or blueberry cheese -cake or plain banana cake but sometimes these cravings are at odd hours or what if there is no power in your house and you just want to enjoy the blissful moment of relishing a chocolate cake. The only way to satiate this craving is by baking your own cake and homemade bakes are always a delight. All the substances stand on their own and the whole mix is so pleasing, allowing the scents of each substance and flavor capture your mind and soul.
We get you a hassle free recipe which allows you to bake your scrumptious cake in a pressure cooker. So put your microwave to rest, wear your chef's cap and let's get baking. Below we have curated for you few helpful recipes.
Main Pic Credit: Source
The whole art of baking is no doubt a very joyful activity but there are so many myths related to baking in a cooker. You can actually bake youar dream cake in a cooker but let us list down some Do's and Don't for you so that you make an outstanding cake in your first attempt. If you follow all these instructions expect nothing else than truly exquisite and delicious creation which is sure to not only take your breath away but to also surprise your taste buds. So let the magic of baking begin!!
The most important part of any process as we all know is the beginning so try to choose something really uncomplicated so select a good easy recipe, select the ingredients and mix them well.
Be very careful when it comes to the quantities that need to be mixed. The kind of pressure cooker that should be used is again an important criterion so it's recommended to use a 5-litre cooker.
Just like Oven, Pressure cooker also needs preheating, so preheat the oven for minimum 10 minutes on the medium flame.
Remove the gasket (Rubber Ring – Black Color ring)from the lid of the pressure cooker.
Remove the whistle this is a very important step. As there is no liquid or water in the pressure cooker so remove it.
Place a thick plate (which usually comes with the pressure cooker) or a separator between the container containing the mixture and the cooker because the container and the cooker should not be in direct contact with each other OR you can put a good amount of salt or sand which acts as the pressure controller and circular ring and then container which has batter.
Don't add water to the cooker.
Always use a pot holder while you place or remove the cake tin from the pressure cooker. After placing the batter in the cooker, heat it on medium heat for about 5 minutes. Lower the flame later and wait for 45 to 60 minutes for the cake to cook depending on the size of the cake and type of cake as per the recipe.
So here are few recipes which you can give a try:
Chocolate cake in a Pressure cooker.
""Chocolates never asks questions, chocolates always understand" don't you also agree to this?A chocolate cake is every chocolate lover's fantasy and so we give you a simple chocolate cake recipe.
All you need is
1 cup flour
¼ cup cocoa powder
1 ¼ tsp baking powder
¼ cup butter
¾ cup caster sugar
¼ cup water
2 eggs
½ tsp vanilla essence
1/8 tsp salt
6 inch round greased baking tin
Picture credits- Source
For further instructions click on the following link : Chocolate Cake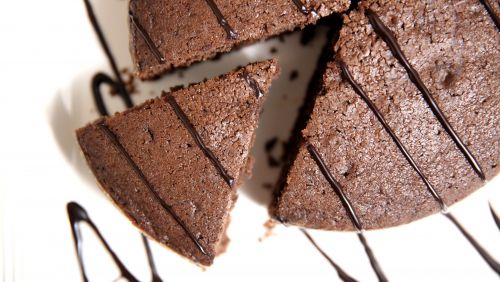 Don't worry we have a treat for all the vegetarians too, here we present a fuss free eggless cake recipe. This is a really simple procedure and the results are always overwhelming. All of us think that eggs are an essential ingredient for the preparation of cake but that's not true, eggless cakes also turn out to be really soft and fluffy once baked carefully.
All you need are some basic things like
½ cup Flour
1 tsp baking powder
1 tsp vanilla essence
¼ cup butter
For recipe click on the following link : Eggless Cake:
Pic credits-Source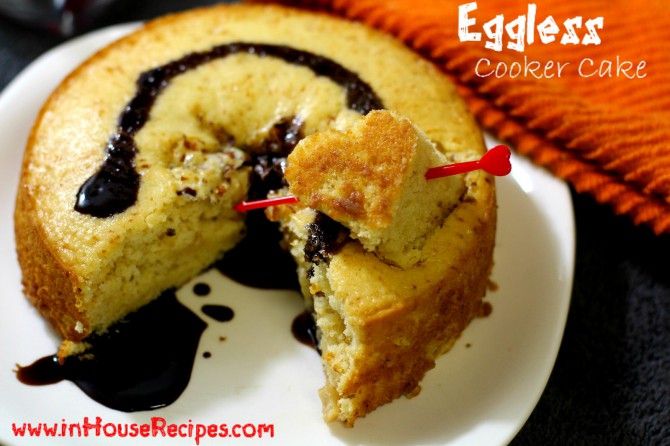 Delicious pineapple cakes are loved by everyone. These cakes have a very noteworthy taste. So here we have pineapple cake recipe. The ingredients used makes it, a cake to relish as the use of coconut oil and pineapple is a great combination in itself.
1.5 cup flour (maida)
1 tbsp corn flour
a pinch of salt
1 tsp baking powder
1.5 tbsp milk powder
1 cup + 2 tbsp powdered sugar
1 cup coconut oil or butter ( I used organic oil)
milk ½ cup
1 tsp vanilla essence
1 tbsp lime juice
½ cup chopped pineapple (canned or fresh)
For further instructions please click on the following link : Eggless Pineapple Cake in pressure cooker
Pic Credit: Source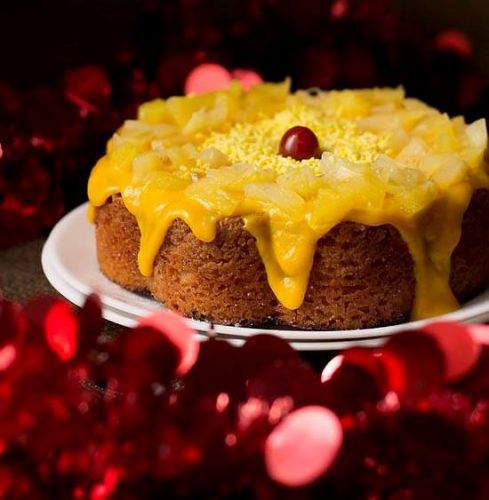 EGGLESS SPONGE CAKE WITH TUTTI FRUTTI
Tutti frutti cakes are every child's most relished favorite. This cake is the most simple way of making children happy and gay. It has a very distinctive sharp taste and the texture is also very soft.
For further instructions click on the following link: Eggless Sponge Cake with Tutti Frutti
Pic credits: Source
Biscuit Cake Recipe In Pressure Cooker
"It is very easy to cook, taste delicious and needs very few easily available ingredients. It is a quick eggless cake recipe with do not need to be bake. You can make Biscuit cake in pressure cooker very easily" – Say Pooja Bhushan. If you are looking for the recipe for this simple and quick cake. Check out – Biscuit Cake Recipe In Pressure Cooker
Cooker Cake Recipe: Baking cake is so much fun and especially when you can make it anytime anywhere with the most basic utensil in the kitchen ie your pressure cooker – Say Pooja Bhushan.. Check out another simple recipe for Cooker cake
If you are too busy to think of a recipe go out find different ingredients and mix them. If you think this is too tedious and time-consuming for you don't worry. You can always use the ready-made mixes that are available in the market so easily. You can try the following mixes:
Many of us don't have an OTG but that's not going stop us from baking, so feel free and try how to bake in a cooker!!
Here is the Video for you to enjoy