After watching "Zindagi na Milegi Doraba", every Indian dream to be in Spain at least once in his/her lifetime but it inspired this duo to do something different than just enjoying the "La Tomatina festival". Sharmain Khoree and Surodeep Chaudhuri's visit to Spain curated an idea to start a sweet venture and bring back the sweetness of Spain in the form of Churros.
Traditionally crunchy, sweet, light Churro is rolled in sugar-cinnamon powder and served with a chocolate dip on the side. This dessert from Spain is an absolute delight to satiate your sweet tooth and if you are waiting to try something new and unique other than pastries and cakes, Churros would fill that gap.
Churros are served fresh with lots of filling and topping to make it a memorable gastronomical journey for any foodie. If you are a chocolate lover and are bored of eating same old chocolate cake yet want to indulge in pure chocolate discovery, churros with milk chocolate or dark chocolate filling can give a soul soothing experience.
This dessert can be gobbled in one shot because of the variety of filling it comes with. Chocolate, raspberry, vanilla, hazelnut, cream or oozing caramel nothing can go wrong when it comes to Churros.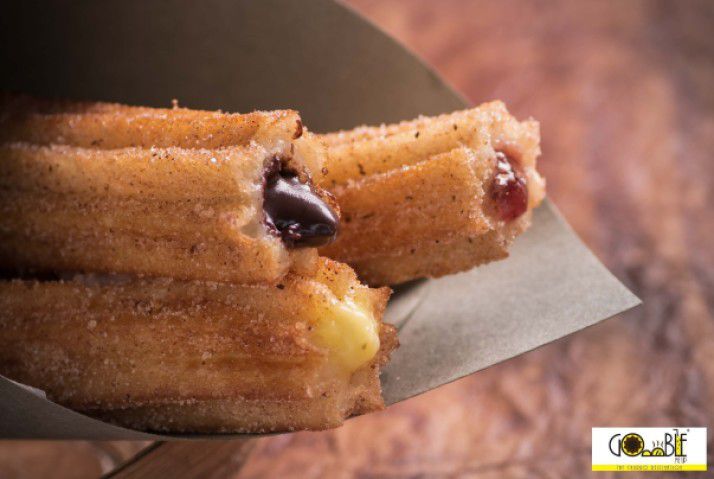 Yes, Ice-cream Sundaes have always been there, but as the tongue always want more so check out Churros Sundae which is a delectable tale in itself as the warmth of fresh fried gourmet churros served with sumptuous scoops of ice cream would be cloud nine experience.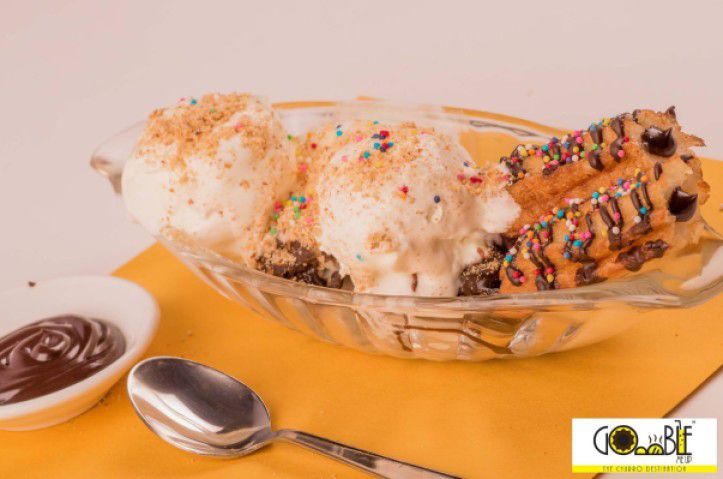 If your mouth has started watering and you are cursing the author for not telling where this creamy dessert can be found in India, then you will have to come to Bangalore. Check out Gobble Me Up – The Churro Destination which specializes in gourmet Churros and serves all above mentioned heavenly experience.