China is known as the home of noodles. Chinese people eat the dish as a snack, staple food, or delicious meal in a feast. That said, there are several types of noodles used in Chinese cooking. Egg noodles are the most common. They are versatile to prepare and don't stick on the pan. Let's learn about Chinese egg noodles.  
Learn about Chinese egg noodles
History 
Chinese egg noodles originate in China around 25 to 200 AD. Even though Italians and Arabs argue to invent the dish, the oldest egg noodle strip was found in Qinghai, China. The strip appeared to be about 4000 years old. It was made of foxtail millet and broomcorn.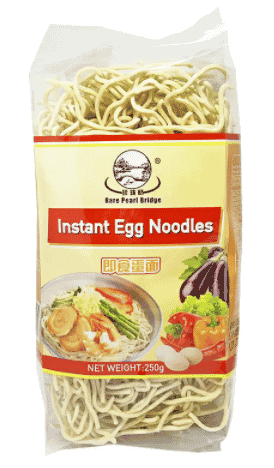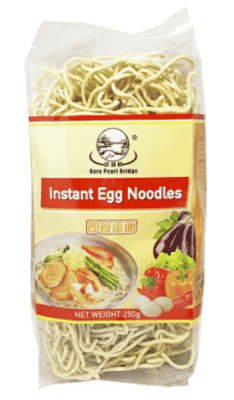 Types
If you are new to Chinese noodles, it can be overwhelming to buy from the varieties on the shelf. Generally, the fresh egg noodles are yellow. However, this doesn't mean all egg noodles are yellow. Therefore, it's good to check the real eggs on the label. Here are the common varieties: 
Thin wonton noodles: these thin noodles are mostly found in wonton noodle soup. Moreover, they are perfect in simple dishes prepared with oyster sauce, ginger, or scallions. The noodles are often prepared by boiling, draining, sizzling with oil, and then a sauce. 

Wide wonton noodles are similar to thin wonton noodles but thicker. You can include them in noodles soups such as beef noodle soup. 

Hong Kong-style pan-fried (Cho mein noodles):  Cho mein looks like thin wonton noodles. The difference is that they are labeled as "Hong Kong"  or "pan-fried." They are par-cooked in boiling water hence ready to stir-fry. It is great with stir fry dishes like vegetables. Lastly, you can substitute Hong Kong noodles with thin wonton noodles. 

Lo mein noodles: lo mein is thick, dense, and less springy than chow mein or wonton noodles. As a result, they lose less quality when reheated or sit for too long. They take about 3 to 5 minutes to cook.
Nutritions 
One cup(160grams)  of egg noodles contains 221 calories, 7 grams protein, 3 grams fat, 40 grams fat, and  2 grams fiber. They are in selenium and contain B vitamins like folate, thiamine, riboflavin, and niacin.
Egg noodles can be enjoyed with high protein dishes such as tofu, fish, and chicken.
The most popular egg noodle recipes
Boil: this is an easy way of preparing the dish. Once you boil, drain the excess water. 

Stir-fry: you can fry over the heat in an oiled pan.

Low-mein: once cooked in boiling water, they are rinsed in cold water if you don't want to serve them immediately.  
Chinese egg noodles brands and manufacturer
Jolion foods has been a reputable Chinese egg noodle manufacturer for over 40 years. It offers varieties of egg noodles, including Cho mein, lo mein, thin wonton, and wide wonton noodles. Furthermore, the company has its own full automated noodle factory. Also, the products are certified and meet international standards. For this reason, we ensure high-quality products at reasonable prices.
Conclusion 
Egg noodles are versatile, unlike regular noodles made from water and floor. They are made from eggs and wheat flour. Moreover, cuisine has become common not only in Asian countries but around the world. The most special thing about egg noodles is the extra protein. even though regular noodles have some proteins due to natural gluten, adding eggs increases the protein content. If you are looking for Chinese egg noodles, Jolion Foods offers quality ones.