"They are one of the best cooks in the world and this is an established fact "– Says Amrita Iyer who belongs to the clan of Pattars or Kerala Iyers and wants to cook each and every dish of the world. Team Plattershare thought to dig and find more about this amazing cuisine called "Palakkad Cuisine" which has been passed on from the generations. This group of people can be found mainly in the Palakkad gap (at the border of Kerala and Tamil Nadu). History holds back to as early as 1600's when they started observing recipes from surrounding areas of Tamil Nadu, Andhra, Kerala and Karnataka and customized it according to their tastes.
The variations were extremely delicious and tempting enough to make a man swallow his tongue!
They devised awesome puddings or Kheer from the simple milk and rice and concocted fabulous coconut-spice paste to be added to curries and gravies. They invented tasty accompaniments which fitted perfectly with the main course specials and learned to cook rice the perfect way so that it was neither too soft nor left uncooked. Idlis were made soft and spongy and white as the Jasmine flower, Sambar overflowed with delicious aromas as was mixed with spiced coconut pastes to give more depth.
Palakkad cuisine became another name for innovation as expert cooks of this Clan were not satisfied with the existing dishes and so they innovated. Kerala special Puli Inji (a mouth-watering tamarind and Ginger concoction) was transformed into Pulikachal where an addition of Green Chillies and a small amount of Jaggery made a fantastic combination. The Chetumanga Kari from Kerala became favorite Tamil Brahmin Manga Kari which is a must have on Vishu (official Tamil New Year Day)! As they say that anyone can "Recognize an Iyer by his belly" and so we present 9 recipes from Palakkad which will force you to bite your tongue and lick your fingers.
Crispy Rice Balls: If after looking at the picture, you think that's they are just the rice flour balls and I can make it. You are perfectly wrong. Read the recipe especially the Rules to make these tiny Crispy Rice Balls because one mistake and your whole recipe go for a toss. Definitely, an expert cook can only make. So be cautious while making it. Click for the recipe Crispy Rice Balls
Murukku: Murukku or Muthusaram is crispy snacks which go equally well with tea, coffee or curd rice. They are easy to make but again you would need skills to make them perfectly. This recipe has mung dal, Channa Dal, and Rice flour and hence a healthy snack to be given to kids who would love it. Click for the recipe Murukku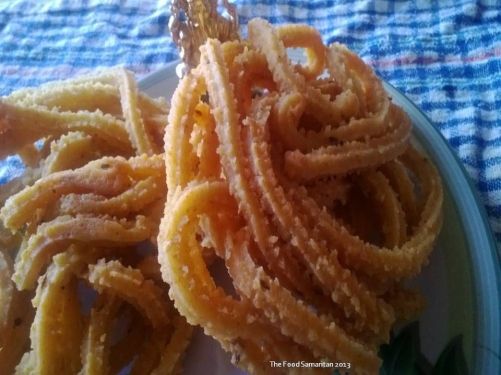 Instant Mango Pickle: Chetumanga Kari or instant mango pickle is made from fresh, raw, golden and heavenly aromatic mangoes which come in the month of April in India. Make this pickle using sesame oil and if you want it to be really hot try Guntur Chilli. And it will blow your mind. Tastes out of the world when accompanied with curd rice. Click for the recipe Instant Mango Pickle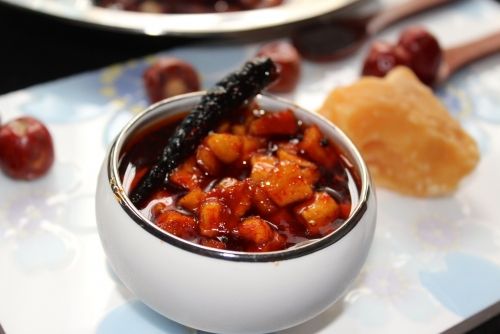 Moringa Leaves Pancake : World is now going gaga over Moringa leaves and has recently discovered the health benefits of these leaves. However, Indian houses have used them for ages but then it was forgotten in the dust of burger and Pizza but here they are back again and make these pancakes by adding a lot of health goodness of Moringa leaves. Click for the recipe Moringa Leaves Pancake
Spiced Buttermilk : Ever wondered how our ancestors manage the hot summers without Refrigerators and air conditioners and no Ice creams or cold drinks? Because they used natural coolant and Buttermilk or Sambaran is one of them, Spice it up with mint, coriander and green chili and this drink will surely beat the heat. Click for the recipe Spiced Buttermilk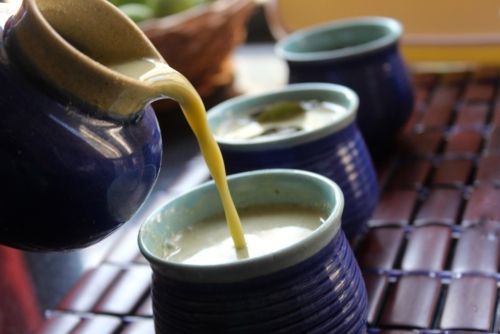 Sambar : Sambar will get the real taste when you use Madras Onion or shallots and there is a traditional way to make it. It is a quite a bit of process of mixing and heating the ingredients separately and then finally making the perfect sambar. If you think that just adding Sambar powder to tuvar Dal makes sambar then you are mistaken and you gotta read this recipe before you think to make it again. Click for the recipe Sambar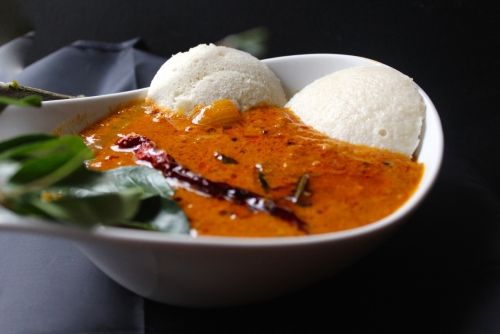 Jackfruit Payasam : This traditional Kheer which is called as Chakka Pradhaman is made from ripe jackfruits and the secret is using freshly extracted coconut milk which is added with Jackfruit, jaggery to give this healthy and traditional dish. Only experts can make!!! Try if you are one. Click for the recipe Jackfruit Payasam
Traditional Kerala Pudding: "Idichu" means ground to a paste and "Pizhinja" means squeezed and then is coconut milk extracted and finally Idichu Pizhinja Payasam is made. This is one famous dish of Pattars or Palakkad cuisine and has been forgotten or rather twisted as now condensed milk is used but if you want to taste the real Kerala pudding then you need to visit Palakkad or make by following this recipe. Click for the recipe Traditional Kerala Pudding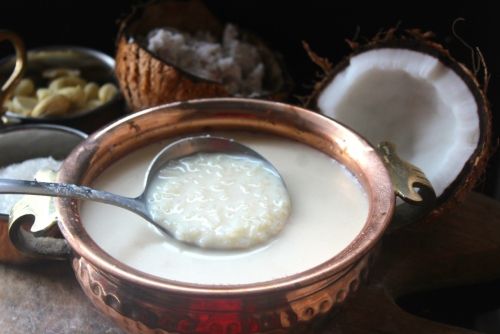 Pulikachal : Puli" means Tamarind and "Kachal" means cooking by boiling method. This tamarind sauce is the innovative recipe of Iyers who have added green chilies to give a kick. Fresh Ginger, Turmeric, Galangal and Mango Ginger, when added, creates a difference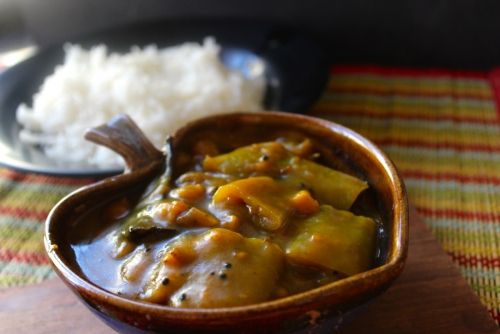 So if you call yourself an expert cook then these recipes should be in your "To-Do" list or if you can and want to taste the real dish then you must make a visit to Palakkad.
All of the above authentic recipes have been shared by HomeCook, Food blogger Amrita Iyer, which means she belongs Iyer Clan, who are known to be "expert cooks". She started her career as a Trainer but finally found her passion in cooking which was already deep-rooted in her. Culinary art has been passed to her from her grandmother. "But don't you dare to talk to any Palakkad Iyer's elder family member about the cooking skills because their eyes will be filled with silent tears as they remember that the real cooks were those who never used the measuring cups or spoons or did they had pressure cooker and they never believed in food processor and had never heard of a food blog, their recipes were not read but they were shown, experimented and then passed to the next generation" – Says amrita who thinks that she still has to master those secret recipes which only mom and grandmom can make till date. They never needed any electrical gadget to make food and food was the discussion point at any occasion. All amrita is trying to pay gratitude to such dynamic and wonderful ladies via her blog The Food Samaritan. .
You can follow Amrita to know more about authentic Palakkad recipes on Plattershare, her FB Page and her blog The Food Samaritan. If you want to meet her mom then you must just message her and she will be happy to set up a meet 🙂