Thinking back to the last time we sat having a cool refreshing beer on a hot day, we can probably pinpoint the individual pubs and bars that would often provide bar-side snacks. Each venue would offer nibbles that enhance the experience and even my desire for the next beverage. But when we muse a little deeper about beer and food 'palate pairings', we want to think past peanuts and lager. In fact we want to improve our 'sensing horizons' giving them the merits they deserve. One of my favourite beer-food combos may seem a little ordinary to some adventurous foodies and beer tasters, and yet no less amazing to the senses. Thornbridge Brewery Ena – milk stout, has been described as having coffee and chocolate notes. I love this delightful beer with one of the most exquisite sweets of all time, Dark chocolate and smoked hazelnut praline.
Craft brewers however, suggest that beers like stouts to be paired with something other than certain puddings and of course chocolate. So here I'm going to talk about the McCoy of culinary delights, one that matches well with the freshest and finest beer selection. Here's a couple of my favourite ideas that have influenced me over the years.
One London 'gem of a pub' hosts some great ideas for food-beer combos. These include, grilled thai satay chicken and spicy sweet corn and coriander pancakes. A good range of pale beers and bitter wheat beer is often a great accompanying recommendation. The fusion of flavours on your tastebuds is a gastronomic sensation, not to mention the wonderful exotic smell drifting high out into the beer garden. All adding to the sensory overload. Of course there's even beer included as an ingredient, in some amazing grub. Maybe you have tried beer-battered onion rings, with that 'oh so' perfect crunch? I have and I love them. But on this particular day, I was focussing on savouring my beer, and appreciating it alongside some mouth-watering food, but not as part of it.
Now I have always been a favourite of Bavarian beer and German festivals. Apparently there are around 40 types of beer & more than 4000 brands of Bavarian beer types. Yet some of the 'principal' beers and their ingredients, are on a whole different level to some of the others. We will come to that part in a moment.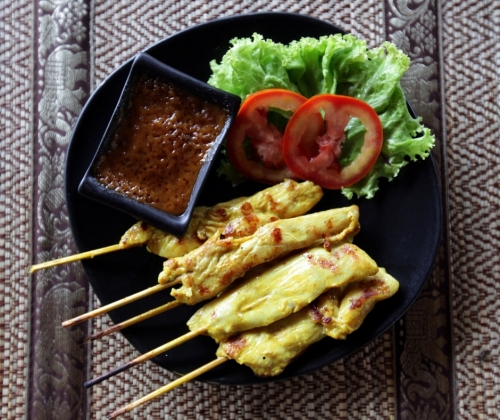 Could you imagine a taco that tastes like no other and keeps you coming back for more? This flavourful dish was a premium catering service at a beer festival. Visualize my two irresistible corn tortillas carrying loads of succulently marinated mushrooms, crunchy vegetable strips, fried red onions and roasted pumpkin seeds ( I know! That's what I thought until I tried it). Not to forget the lashings of honey mustard sauce. I am a real foodie at heart, and where as I do enjoy meat, I don't mind eating Veggie food if it's a good recipe. This vegetarian dish was just that and was so unexpectedly delicious.
Now, what beer would you have chosen to accompany that foodie treat? As it happened, there was the famous German beer bar ABK beer available on draught. You may have heard about their 700 years of brewing history? Surprising all in our group, I'd never even heard of 'Hell beer' for which the brewery are also well known for. But why the unusual name, I thought? Were there hints of spice or something else extraordinarily well thought out by the master brains behind ABK beer?
How would I describe this remarkable beverage? (Thinking hard…while putting my connoisseur hat on..). Well it has lightly golden shade to it and has a soft and sweet aroma filled with grain & rather flowery hops. Now while that may remind you of your own favourite beer, get ready for this next part!
I could also detect some ripe luscious apples in there peppered with various moorish herbs. But the taste is not sweet and not too bitter, but pleasant enough to accompany even the sweetest of sauces, just like the honey mustard sauce I mentioned above.
Now there's not many beers that I could describe as having such a pleasant combination of flavours all in the first sip! I distinctly remember having memories from my childhood of the everlasting gobstopper candy from Roald Dahl's 1964 children's novel Charlie and the Chocolate Factory. This is where this little piece of amazing food changed flavours the longer it was held in the mouth!
While all of this was a fantastic day for me and my tastebuds it was an experience hard for me to describe. To quote an adorable disney character; "Each flavour was totally unique. But, combine one flavor with another, and something new was created!" – Remy (Ratatouille)
Would I recommend these food-beer combinations? Absolutely.