Plattershare in association with Licious are ready to give nirvana to the belly of meat lovers. Licious – Exclusive platform for fresh (not frozen) meat delivery is ready to excite your taste buds from its farm fresh, hygienic, healthy and halal cut meat which is not only easy to cook but would leave you licking your fingers. From lamb, sheep and goat meat to chicken and cold cuts. From the range of fresh seafood to various marinades. Licious would bring all of them to your doorstep within 90 minutes. Are you ready to taste the premium quality delicatessens which are flavorful, yummy and are crafted to perfection? If you are excited to read this and your mouth has already started watering then read the following terms and conditions.
Currently, this associate program is running only for Bangalore. Hence home chefs of Bangalore would be contacted for it.
20 most active home chefs of Plattershare who have been posting non-veg/meat recipes on the platform of Plattershare would be shortlisted for "Belly Nirvana with Licious" program
Selection of home-chefs would be completely internal decision of Plattershare team and should not be questioned in any form.
A separate mail would be sent to the shortlisted home chefs with complete details.
Kindly fill the address form Belly-nirvana-enroll Form (if you have not filled in the previous program)
Check out the range of fresh "DESI MARINATES" Which you can grab and enjoy!!!.
Premium chicken drumsticks marinated with a royal and classic spicy mix of cardamom,black pepper, Kewra water, hung curd, cream cheese, and dried spices. The velvety tones are sure to feel like a song on your tongue.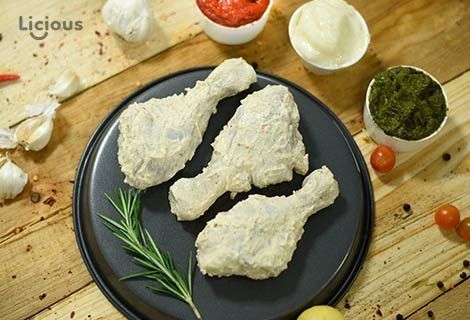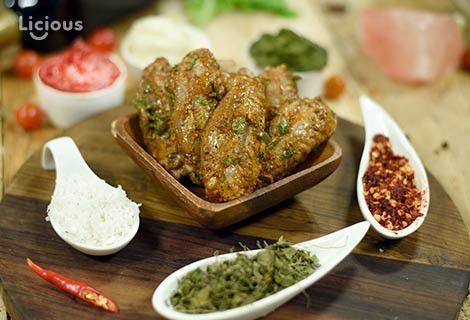 Premium chicken mince flavoured with sundried white pepper, coriander greens and a hint of fresh green chilli. The surprise filling of thick home-made cream will have you drooling for more.
Licious Awadhi Murg Chicken Kebab is the tastiest superstar from Lucknow.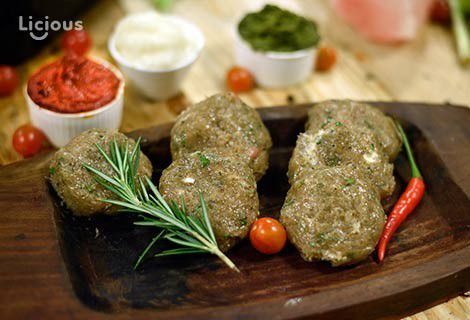 Juicy chicken thighs marinated with a tangy Gwalior marinade. Just one bite into the tingling thigh is enough to delight your tastebuds. Indulge in its lip-smacking zesty flavours.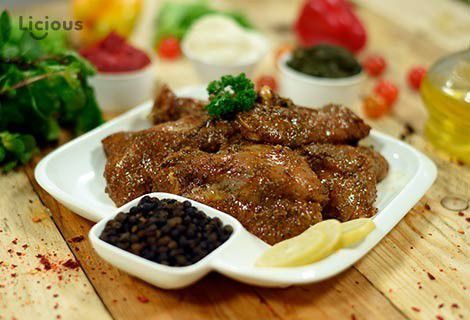 Transport yourself to the lush green fields of Amritsar with the goodness of mustard oil,black cardamom, cinnamon, fenugreek, and onion seeds. Licious Amritsari Achari Murg is the trailblazing sardar of our marinades.The spicy tone of garlic and the soothing feel of the rich yoghurt complement each other brilliantly. Enjoy it with a cooling dip and salad.
Meaty chicken lollipops marinated with authentic North-East Indian flavours. The thick paste consists of ginger, green chilli, and toasted sesame. Savour its light crunch with a finger-licking experience.Licious Naga Pops are the bravest souls to grace the mighty culinary world.
The marinade consists of an assortment of spices including galangal, toasted sesame, green chilli, garlic, and black pepper.Relish its crunch with a yoghurt-based dip.
Crunchy coco-nutty seer fish tikkas with a blazing bite of onion, fresh ginger, crushed black pepper, and curry leaf. A touch of baby tomatoes and deseeded green chillies adds oomph to the cutlets.
Licious Malabar Seer Fish Cutlet is the sizzling star from the dazzling Western Ghats. Boiled seer fish meat with a blend of chopped onions, ginger, black pepper, curry leaves, and green chillies. The cutlets cook easily without much effort.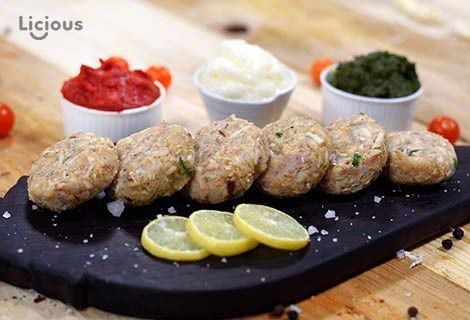 Prime lamb mince marinated with a rich blend of flavourful spices and toned down with chunks of boiled eggs. The spicy cocktail mix of fresh greens, coriander and green chilli is assured to spike up your appetite. Licious Shikampuri Memna Kebab is a culinary legend that'll delight your palate.
Marinated with thick stone-ground black pepper, ginger and garlic pulp,cinnamon, green cardamom, dry red chilli.Drizzled with honey, fresh mint and coriander, fresh green chilli, and boiled egg chunks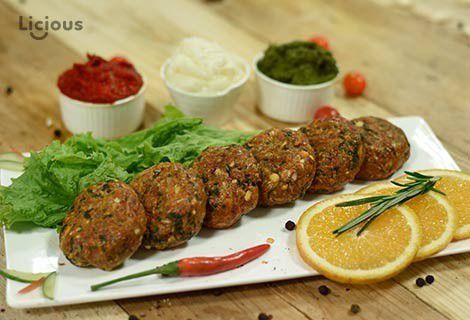 Whole butterfly prawns coated with a thick paste of red chilli, moist coconut flakes,tamarind, and drizzled lightly with crunchy layer of semolina. Savour the authentic Konkani flavours.
Licious Konkani Prawn Crunch is the master champ of the gastronomical universe.
Succulent mackerel marinated with a spice mix from the Malpe region. The tasty head meat of the fish adds a unique dimension to its flavour profile. Don't miss out on this coastal delight.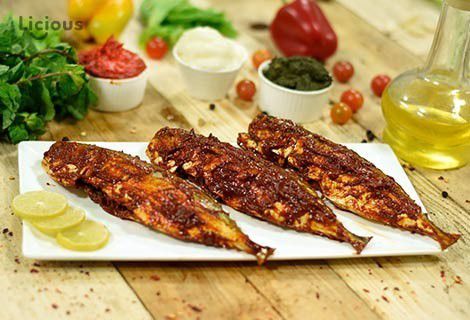 So are you excited to participate and taste world-class fresh and real meat? SAY "YES I AM IN" in the comment section below. Think Meat Think Licious – Show your love for meat.
#Licious #Plattershare #BellyNirvana #Associate #Program
Disclaimer: All the above content has been shared by Licious.