Plattershare in association with GoIndiaOrganic –An exclusive platform for raw, organic, internationally known and established products which care about you and your family – are on the mission to inspire people to change to a better lifestyle and be organic.
The world is moving towards healthy, pesticide-free and organic food and GoIndiaOrganic  is one of the pioneers to do it. Plattershare started first of its kind and very first on Plattershare– A review and associate program and named it "BELLY NIRVANA" with GoIndiaOrganic
7 products which are organic, healthy, best and are internationally known were sent to most active and known home chefs of Plattershare.
Home chefs were asked to provide their constructive feedback (positives about the product and area where it can be improved) so that GoIndiaOrganic could know directly from the customers and real users what exactly they are looking for.
This is a 3-phased associate program and we have successfully completed the first phase because of the exciting and motivating support from the home chefs.
41 reviews have been collected during the first phase from the following home chefs (Names have been written in Alphabetical order)–
And Chef Reetu Uday
This is what our users on Plattershare have to say about various products:
Nutiva Coconut Oil:
HomeChef and Food Blogger Meera Girdhar for Nutiva Coconut Oil: This oil is very light to use, smooth with a very soothing aroma. It enhances the taste of the recipe without making it too oily. When we use other oils like refined vegetable oils or dalda, we have to use more quantity of oil to bring the taste but that makes the dish too oily. This was not observed when this coconut oil was used. It is extremely light, healthy and pure and when it was blended with nuts for preparing protein bars for kids the outcome was very tasty, healthy and having sweet aroma of coconut. It's so pure and good that I tried to use this on my skin and hair and just after 2 to 3 use I am finding that my skin is very soft and smooth even the hairs texture is so soft. This is perfect for head massage and body massage.
We use butter for baking but this one is a good option to replace butter in baking and it will give a nice aroma to cakes and cookies. Overall I loved the product and its versatility.
Check out her recipe: Coconut Rice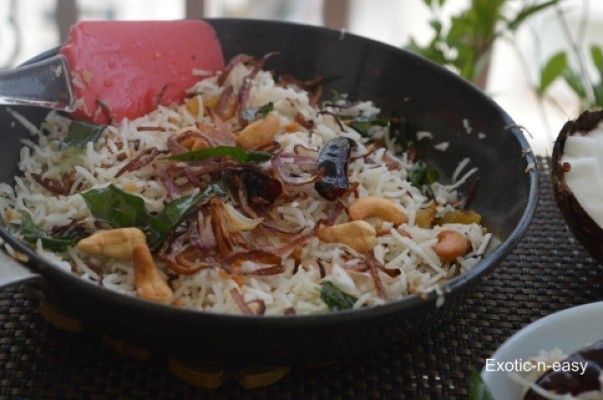 Home Chef and Food Blogger Alka Jena for Nutiva Coconut Oil:
When I received this product I was a bit sceptical as coconut oil is hardly used in our Odia households. Despite being at the coastal area and abundant availability of coconut, we hardly have explored its culinary use. But I was pleasantly surprised when I opened the pack and the light fragrance of coconut oil has taken back to my childhood days when my mother used to prepare this type of oil at home and that was so pure that she used to use it for skin care but never have used it for cooking. I mostly love the flavour and the tenderness it lends to baked goods.
Check out her recipe: Coconut Cookies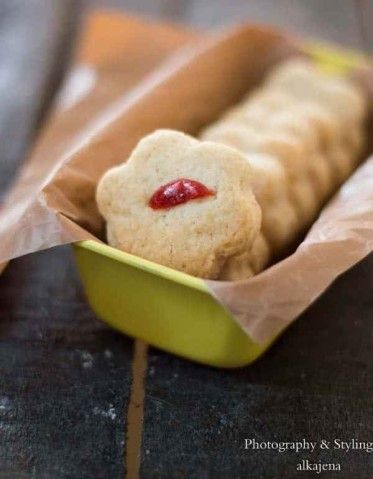 Bragg Organic Apple Cider Vinegar 
Chef and Food Blogger Reetu Uday for Bragg Organic Apple Cider Vinegar:
Culinary Use: A great digestive, aids digestion. Taste / Flavour- Strong. Ease of Use- Pretty easy to use. Can be used for Braising food. Meat products can be marinated with it to infuse the flavours in it. Can be used in salad dressings with a combination of honey.
Health Benefits: Adding apple cider vinegar in your diet can also benefit you by improving your heart health condition. This type of vinegar has malic acid, which is capable of cleaning clogged arteries, organ tissues and lymph nodes. The uses of Apple Cider Vinegar is versatile.
Area of Improvement: I believe that it is apt for the culinary use but definitely requires more prominent flavour of apple.
Check out her recipe: Chicken Tacos
Homechef and FoodBlogger Jolly Makkar for Bragg Organic Apple Cider Vinegar: It is a type of vinegar made from cider or apple. This is raw, unfiltered, unpasteurized, and kosher-certified and contains the 'mother' of vinegar. They have so many health benefits most of them I used as in a personally which is good for skin, dandruff problem, it prevents from digestion and most important arthritis problem (those who have pains in their bones). The aroma and taste of apple cider is very strong. Highly recommend to those who suffer from these problems and I personally really liked it!!
Check out her recipe: Apple Cider Vinegar Pound Cake
Coombs Maple Syrup
Homechef and Food Blogger Suhan Mahajan for Coombs Maple Syrup: Eggless Maple Syrup is packed with many benefits. It is said that maple syrup is one of the sweeteners one should have in small amounts as it contains higher levels of beneficial nutrients, antioxidants, and phytochemicals than white table sugar. When used in appropriate amounts, maple syrup nutritional benefits include ability to lower inflammation, supply nutrients and better manage blood sugar. So a healthy substitute for white sugar. Product worth buying. I made Maple Oats Cookies which is a treat for all. Oats adds great flavour to simple cookies further sweetened with maple syrup and flavoured with warm spices. Perfect to go for a high-tea evening!!!
Check out her recipe: Eggless Maple Oats Cookies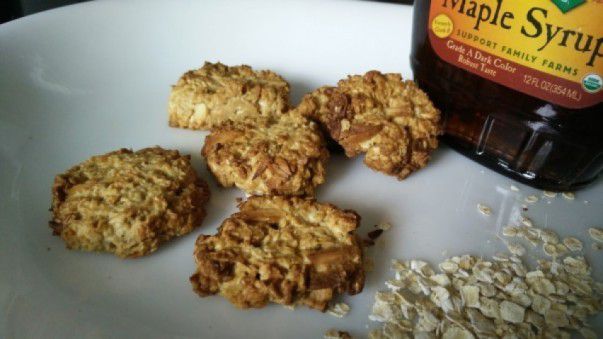 Lyva Organic Coconut Sugar 
HomeChef and Food Blogger Saras Viswam for Lyva Organic Coconut Sugar:
I was excited about the possibility of a good tasting, but this tastes heavenly, than our regular white sugar and of course this is a healthier option. Coconut sugar is caramel colored with a taste that is similar to that of brown sugar and can be substituted for cane sugar in most sweet recipes. Organic coconut sugar is easier to handle than white sugar. It has a sandy texture and consumes lesser cooking time than white sugar. And it has attracted me with caramelised taste and aroma. Its taste is mildly similar to that of jaggery and it has enticed my taste buds with its caramelised flavour. I've used this for making the sugar syrup and rabadi!. And I feel that it tasted superb than the "shahi thukra" from white sugar. It taste heavenly and everyone in my family loved it!! And yeah this is a superb product and I would suggest that you shift from white sugar to this since it is healthier and contains no chemicals than white sugar. You can also use this in your daily drinks like tea, coffee etc. Try using this people!
Check out her recipe: Shahi Thukra in Organic Coconut Sugar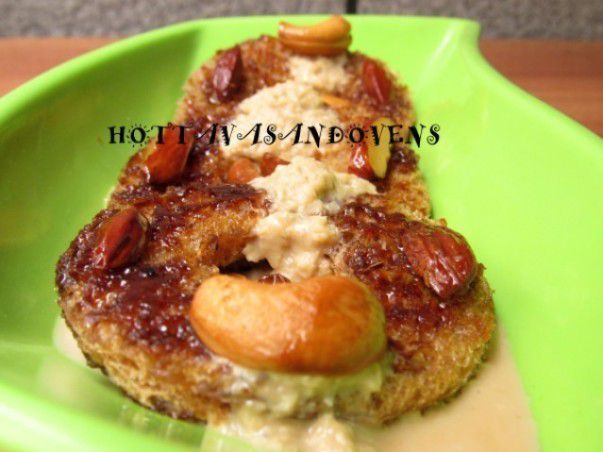 HomeChef  Geeta Biswas for Lyva Organic Coconut Sugar: It is a highly nutrients product. In this modern century we people always search how to keep ourselves away from doctor. When I got this product through GoIndiaOrganic, I was excited and trying various recipes. Instead of regular sugar if we consume   this organic sugar, we kept ourselves healthy. This product is good in taste, as good as dates and jaggery. I have tried a few recipes like kheer, payasam, drinks, sweet and dessert. It is easy to dissolve and helps to garnish the dessert. I suggest all my near and dear ones to try their hand on this product.
Check out her recipe: Mohan Bhog in Coconut Sugar and Brownie with Coconut Sugar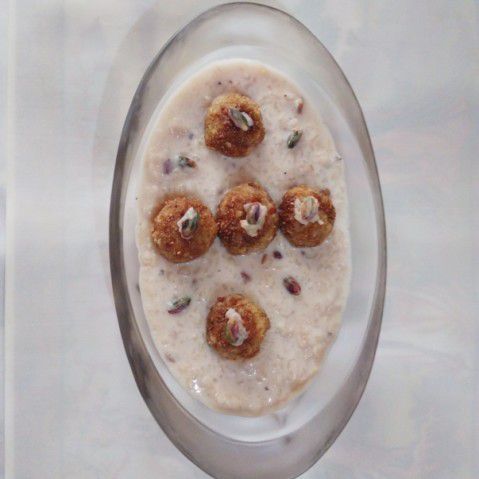 Home Chef and Food Blogger Pooja Khanna  for Lyva Organic Coconut Sugar: I found coconut sugar to be a very interesting ingredient, it's less sweet then the sugar we regularly use but more flavorsome. It has a deeper flavour – something similar to brown sugar with hints of caramel. Coconut sugar is a healthier alternative to refined white sugar because it has a comparatively low-GI, fewer carbohydrates, and more minerals.Organic coconut sugar – It is unrefined, vegan, organic and made of pure coconut flower blossom nectar.Use coconut sugar 1:1 in any way you would regular sugar, including in tea or coffee or baking and cooking.
I came up with this brownie recipe where I am using almond flour instead of all-purpose flour, coconut sugar instead of white sugar, olive oil instead of butter and a little bit of hung yogurt and so omitted the eggs completely.
Check out her recipe: Healthy Brownies
Lyva Chia Seed 
Home Chef and Food Blogger Donna Elizabeth George for Lyva Chia Seed: The Lyva Naturally Organic Raw Chia was neatly packaged. The product was free of sand, or any dirt particles like stones which are often found in similar products. No bad odor/ smells etc. were found. I particularly liked the mention of a few essential health benefits of the product, very prominently placed on the product package. The nutritional information of the product provided in the package is another added advantage. Directions for use of product also has proven to be helpful for users. The storage of product is easy as it is easy to use Ziploc bag that can reseal after each use. The chia after soaking for a few minutes had the gelatinous texture which is characteristic of chia.
Area of Improvement: It would be nice if the packaging of the product could be done using bio-degradable material instead of the plastic being used.
Check out her recipe: Vegan pumpkin and plantain chia seed blondies with amaranth flour
HomeChef and Food Blogger Tanu Nigam for Lyva Chia Seed: The peculiar look of the seeds separate it from Basil [sabza] seeds. The other thing worth mentioning here is storage in a refrigerator is recommended. However, I have it lying in my kitchen cupboard for more than a week & it is looking absolutely fine as it comes in very good quality plastic  reseal  to pack that keep it moisture & dirt free. I have not transferred it to an airtight container till now. Next, I want to tell you that whenever I buy seeds I look for any sand & stone particles in it. I have seen chia seeds which come with similar coloured stones mixed in it & it is very hard to separate them because they are very tiny. However, in Lyva organic I have not found even a single stone or any other impurities. Though it is said that chia seeds need to be soaked overnight to get a nice chia gel. But with this, I got a nice chia gel in just 30 min. Also how one can use it daily is suggested on the pack so you don't have to wonder about including it daily in your diet.
Area of improvement: I wish the cost could be a little bit lowered so that it can be more affordable to common man
Check out her recipe: Chia Seeds Beetroot Yogurt Dip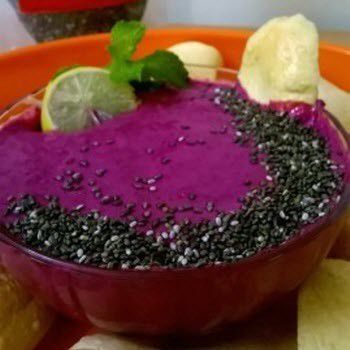 Home Chef and Food Blogger Sai Priya for Lyva Chia Seed: What impressed me is the packaging, beautifully packed with an air-sealed zip lock. That gives a user the freedom to keep the product on her kitchen shelf without worrying about a box to be stored in. I loved the packaging. Secondly, all those detailing in that small space on that packet. To my surprise, they have mentioned everything about the product starting from its nutritious value, serving per day to the uses. Now coming to its quality, I can tell it's one of the finest things I have used so far. Naturally Gluten free make it even more worthy. Chia seeds which are a good source of Omega 3 fatty acid are full of much other nutritious values. A breakfast is an important meal of the day. The addition of chia-seed to your plate can surely bring a healthy change in life. The best part is that it's really easy to use. Only thing is to soak beforehand and you can add it to any of your favourite milkshakes. Without soaking, you can directly use them in an energy bar .This is such a super food which is really easy to use. Even a kid can do that. I use a lot on my breakfast table, add to milkshake or simply add to my pudding. I was introduced to this during my trip to Munich long back. After that, it's a part of my breakfast table for most of the days in a week.
Check out her recipe: Chia Mango Shake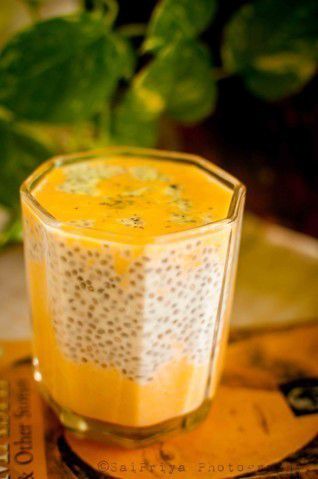 Home Chef and Food Blogger Suman Prakash for Lyva Chia Seed:
Excellent in taste. After blending together the fruit and other ingredients, I added some chia seeds. With the fruit smoothie I added two tablespoons of chia seeds, it tasted delicious but caused the smoothie to be a little less smooth and silky, but a little bit grittier. The second time I spooned a tablespoon of the chia seeds on the top. I ate the top part first and enjoyed the crunch of the chia seeds, but then was happy to enjoy my Smoothie the rest of the way down the glass. So now I use it for topping also, for crunch and garnish. Friends If you haven't tried Chia Seeds, try them. They have a really nutty, toasty, sesame seed flavour. They're awesome. But aside from their flavour, a lot of people like them for health reasons, as they are evident that they have healthy omegas, protein, fibre, antioxidants, and calcium. I consider that a bonus.
Check out her recipe Yoghurt Moulds with Chia Seeds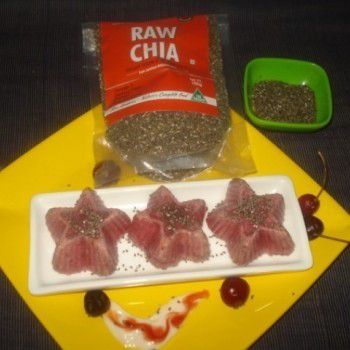 Plantation Molasses 
Home Chef and Food Blogger Monika Patel for Plantation Molasses: Honestly I simply loved the product, I am a health conscious person and I don't use sugar at all in my routine. Blackstrap molasses is actually made for a person like me I feel. Its luscious black colour is perfect for baking cookies, loaves, and cakes. It can be used hassle free as a syrup over your pancakes and can be made into a great barbecue sauce with some spices in it. I found it a great alternative to sugar in my routine life and also for Indian dishes like Gond laddoo, Atta laddoo & dry fruits ladoo. I even used it as a sweetener in my oats & drink at times and the taste was worth it. And after knowing the ample nutritious facts about it I am sure going to fix a place for this bottle in my Kitchen.
Check out her recipe: Museli and Blackstrap Molasses Cookies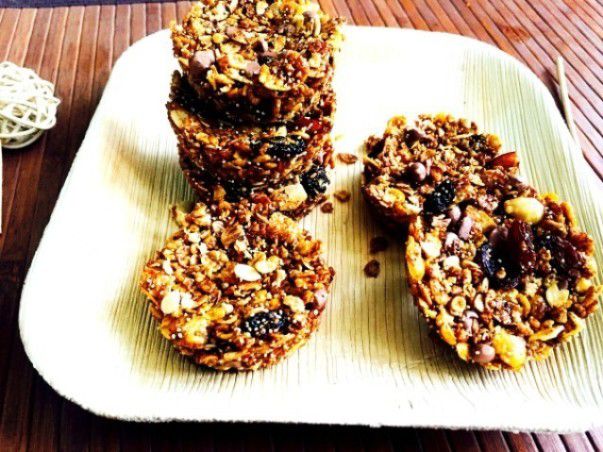 HomeChef and foodBlogger Jyothi Varne for Blackstrap Molasses:
I found that product was extremely easy to use – once you have the right recipe that compliments their uniqueness + health benefits.
Area of Improvement: The Blackstrap Molasses could have more information in terms of usage
Check out her recipe: https://www.plattershare.com/recipe/dark-chocolate-brownies
g) Oomugi Barley
Home Chef and Food Blogger Hem lata Srivastava for OOMUGI Barely grains. GoIndiaOrganic is a unique platform which provides authentic organic food products. In times when adulteration of food products is a common and intense problem, GoIndiaOrganic has made efforts of to provide organic foods. Particularly those food products and ingredients which are used in daily household cooking. Also, their very impotent agenda is to provide the most healthy and nutrias food products for our children.From last few years, a trend has been observed that people are turning vegetarian and incorporating fresh and organic products in their daily nutrition requirements. Whole grains and fibre rich food are finding a quick way in one's breakfast, lunch, and dinner. These kind of foods are beneficial in protecting against deceases such as diabetics, high blood pressure, obesity and other related problems.
The aroma and flavour of barley cannot be expressed in words, every barley pearl is separated and non-sticky. The recipe is easy to make and very tasty…
Check out her recipe: Barleygrains and veggie tikki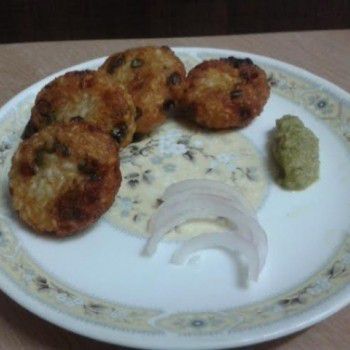 Home Chef and Food Blogger Anushka Amit Ovalekar for OOMUGI Barely grains: I have a family history of diabetic hence have always ensured a lot of restriction on food for me and my Family. Using Barley is a perfect substitute for rice. As per my experience barley can be used in most of rice containing recipe in our daily diet. Barley is actually one of the oldest consumed grains in the world and has a very high fibre content, vitamins and minerals, antioxidants, heart health and diabetes protection are just some of the barley nutrition benefits that make it one of the best whole grain choices .I have tried dhokla, pulao, idli, dosa, Paratha and many more dishes. It has little gooey texture so use it in a coarse texture. I have made mini handvo which is a very common dish in most of Gujarati and Marwari household. It's very easy and healthy recipe.
Check out her recipe: Mini handvo or vegetable cake using oomugibarley
Home Chef and Food Blogger Lata Lala for OOMUGI Barely grains: Oomugi is very easy to handle. It looks like normal rice. But the texture and shine on barley grains makes it different from normal rice. It was soaked properly and i didn't find any difficulties grinding it with dal. Taste wise children didn't even come to know that idlis were made of barley. Once I told them the benefits of barley they happily gobbled everything. Being rich in fibre and full of health benefits its order of the day. I would say it's a great replacement option for rice.
I made barley upma using lots of vegetables and served with curd dip.
Check out her recipe: Vegetables barley idlis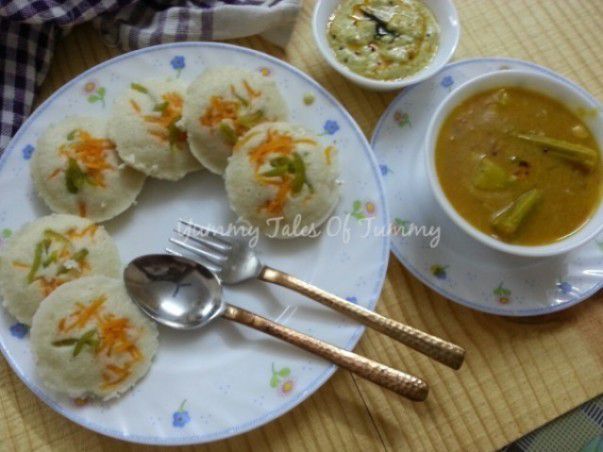 Home Chef and Food Blogger Kanwaljeet Chhabra for OOMUGI Barely grains: When I got first product from go India organic I felt very excited. I always love heathy products and recipes. Oomugi Barley grans are the best whole grain for us. It has so many good properties. Oomugi is very rich in fibre. It has antioxidant property. Oo mugi is good for low cholesterol levels. It protects us from diabetes. I love this product. It is very good for my family. When I made roll with this grain my daughter reaction was Mumma "it is so yummy". At that moment I felt very happy that I have made a healthy recipe for my kids and they loved it. One suggestion please put more recipes for idea.
Area of Improvement: Put more recipes for idea.
Check out her recipe: Oomugi brown bread roll healthy recipe for kids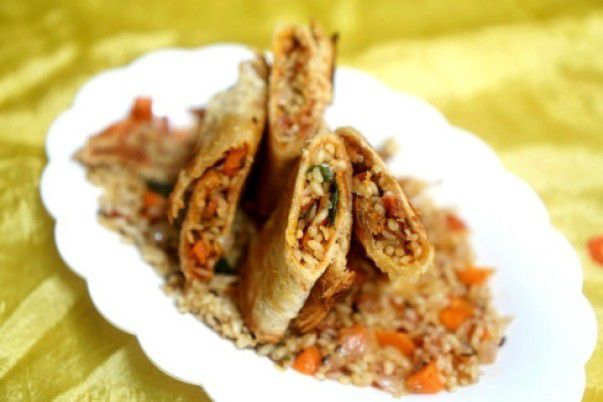 Home Chef and Food Blogger Sayan Majumder for OOMUGI Barely grains: Before using Hakubaku Oo mugi, I thought that a product can't be so tasty as well as healthy at the same time.Its texture is so good with perfect shape & size. After dry roasting & cooking, it becomes soft and juicy with a yummy taste. We can mix it with rice or atta, but for a twist, I have mixed it with moong dal, which also gives a nice taste. It gives us healthy lunch or dinner or even we can make appetizers like Oo mugi chicken nuggets or any kind of soup. So we can use this product in a wide range of healthy variety and time required to cook with Oo mugi is always less than 30 mins. It's very easy to cook with Oo mugi.I am going to use this because, after cooking and tasting I am in love with Hakubaku Oo Mugi. Barley.
Area of Improvement: Please notice 1 thing, try to type "Oo mugi" in google and see there is no result regarding your product. If anyone is trying to search by product name but not "GoIndiaOrganic" name, then he/she can't find it please notice this issue.
Check out his recipe : Oo mugi moong dal khichdi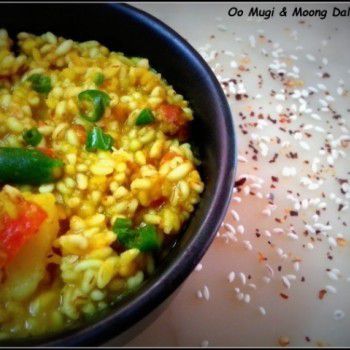 Please note We are not able to post all the reviews but the reviews  have been shared with GoIndiaorganic and would be featured on GoIndiaOrganic Platform very soon while giving due credit to all the Home chefs and bloggers.
If you are wondering how to use these products Please check the list of recipes posted by our Home chefs for each product:
Bragg Organic Apple Cider Vinegar
Oomugi Barley