I went on an excursion with my family to Varanasi. One of the oldest city of the world. This city has lots to offer to a foodie as there are so many delectable dishes to eat, to a shopaholic who can buy as many baranasi saree as she can and temples for those who come to seek spirituality. I too started with visiting temples like Bishwasnath, Saranath, Lord Buddha's temple, Durga temple and waiting for the world famous ganga aarti. We went by boat to see the same. It was an spectacular views, a very exciting moment when all the lamps were lit at the same.
1. THANDAI
It is made from milk with added spices and condiments like sugar, magaz, couscous, aniseeds, almond giri, green cardamom, pistachio, saffron, white pepper, black pepper and rose petals. I can't forget the taste and every time I think about Varanasi I can feel the taste on my tongue.
2. LASSI WITH MALAI
Lassi is made from curd a good amount of dry fruits powder and malai. Usually serve in earthen pot. The earthen flavor and aroma will make you ask for more. It is served with fresh malai (milk fat).
3. RABBRI
This is also milk products. Malai (milk fat) is spread on a plate when dehydrate, another layer is put on top of it. Finally a thick layer of Rabbri is made. Then rose syrup, almond and chiraunji (Buchanania-lanzan) is added to enhance the taste. It was quite unique and tasty.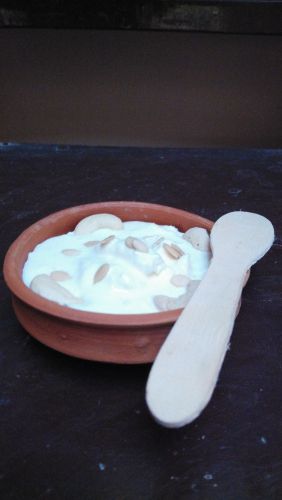 4. KACHORI
All of us know there are different types of kachori must be deep fried but foodie in me could not resist and I tried it compromising a bit on my health. I also tasted kachori. Filled with roasted dry moong dal and secret special spices, it was really very tasty. Do visit kachori wali gali (lane) at Varanasi chowk to taste these yummy kachories.
5. BANARASI PAAN
Paan leaf helps in digestion. But it goes with tobacco masala and other ingredients like beetle nuts, calcium etc. Then it becomes harmful. When fennel seeds and gulkand is used then it is very good. I enjoyed this healthy melt- in-mouth paan with gulkand.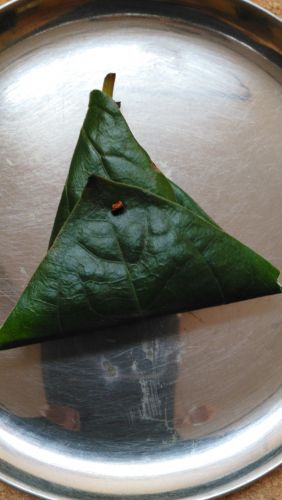 I went to sonarpura banarasi saree factory there I had lassi and rabbri. Kachori wali gali at chowk. Thandai at godhulia crossing. When I was on my way back to hotel I had banarasi paan. These are my memorable experience at Varanasi.