David Daiches, a prolific author and professor, in his book – Scotch Whisky in the year 1969 had shared the below thought:
"The proper drinking of Scotch whisky is more than indulgence: it is a toast to civilization, a tribute to the continuity of culture, a manifesto of man's determination to use the resources of nature to refresh mind and body and enjoy to the full the senses with which he has been endowed."
There could not be a better way to describe Scotch! Aptly put across and true to every word, It is so beautifully described that anyone reading this quote would head straight to grab a bottle of the absolutely fantastic scotch whisky.
So, how do we grab one, head to Scotland? Not really, we have some fantastic brands like Diageo that bring great alcoholic beverages closer to home! That's great, now how do we know which one to grab , which one suits my pallet, what is the taste of the different varieties, how is a blended scotch different from a blended malt or a grain or how aged is the whisky – leave that to Diageo as well !
'The Art of Blending' was an excellent event hosted by Diageo at one of the beautiful locations in Bangalore – The Le Meridien hotel. I got the privilege of attending this event representing the FBAI (Food Bloggers Association, India) and it was an excellent evening to cherish. Hemant Mundkur was the man of the occasion. Brand Ambassador with United spirits – Diageo , Hemant is an expert mixologist and leads the Diageo Bar Academy training sessions for Bar Staff and Art of Blending whisky mentoring sessions for consumers.
Decked up in an apt Scottish Attire, he started off with familiarizing us with the basics of Scotch whisky and presented some historic facts as well the details of how distilleries are established in the different regions of Scotland. We were also acquainted with the below 5 varieties of Scotch on how they taste, smell, what is their specialty and what is the best way to blend them.
Black and White
VAT 69
Black Dog
Johnnie Walker Red Label
Johnnie Walker Black Label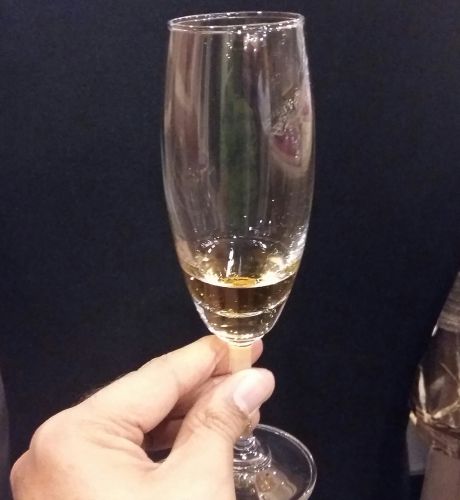 An interesting way to help us get familiar with the taste was a certain set of ingredients that was shared with us to relate to the taste of these 5 varieties. For instance, Black and White would have a similar pallet like that of a Almond dipped in Honey and so on.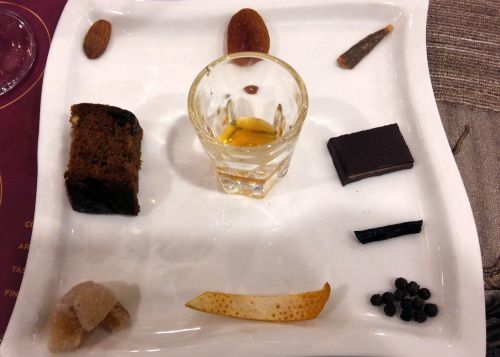 A few folks also won some of the Scotch for sharing their experience or knowledge as well as for participating in a fun activity of tasting and identifying what variety of Whisky it was ! A lovely poolside bar added an elegant atmosphere to the event with 2 of the blends on offer for the guests.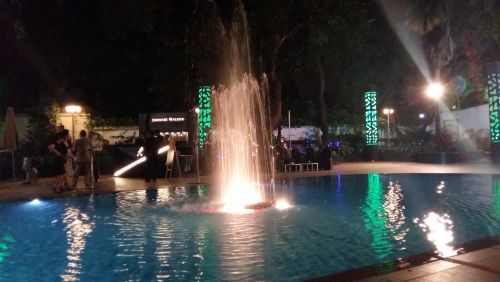 I tried the Red Label Mule which was a blend of Johhnie Walker Red Label with ginger Ale and Fresh Citrus. A refreshing drink indeed !
The other special on offer was the Stone Fruit Spritz which was Johhnie Walker Red Label infused with flavors of Apricots and Peaches served with Citrus and Soda Spritz. It was an exciting evening and an experience to relish. At the end, I left the event with loads of knowledge and a sense of the different pallets of this gem of a whisky!