A protest, a voice to say "NO" to exploitation can change the world and this is the story of AMUL- The Taste of India, which in true sense is the taste of India. It all started when Milk became the symbol of protest in a small town of Anand, Gujarat which laid the future of India's largest food product marketing organisation with an annual turnover of US$ 3.4 billion (2014-15). Though there are a lot of laurels to Amul, which is not just a brand but a movement in itself, but what has always attracted the attention of any foodie is the Utterly Butterly girl which has managed to keep her fan following intact.
The ads have been running successfully for more than 40 years now, and the campaign is now featured on the Guinness Book of World Records for being the longest running campaign ever. (source)
It all began in 1966, when Sylvester daCunha, then the managing director of the advertising agency- Advertising and Sales Promotion (ASP), got the Amul campaign. The idea was to enter the hearts of every Indian home maker and on the suggestion of Dr. Verghese Kurien himself, the little naughty Amul girl with a pony and polka dotted dress was born.
Funny, yet sending a strong message with thought provoking cartoons based on daily news stories, this cartoon has now come a long way and we still wait for its innovative ads every morning. Plattershare thanks Amul for bringing the revolution and Yes "Amul Doodh Peeta hai India!!" (India drinks Amul Milk)
Here are a few of the recent, funny ads of Amul which brought a smile on our faces:
Kohli-Peeli Anushka ko blame mat karo !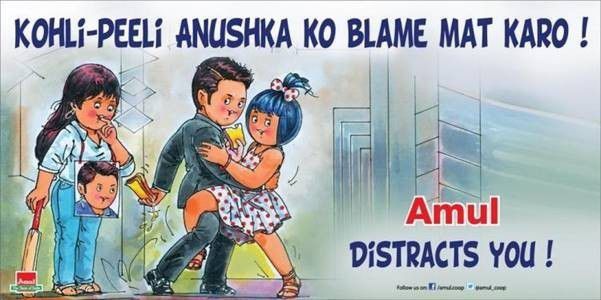 My choice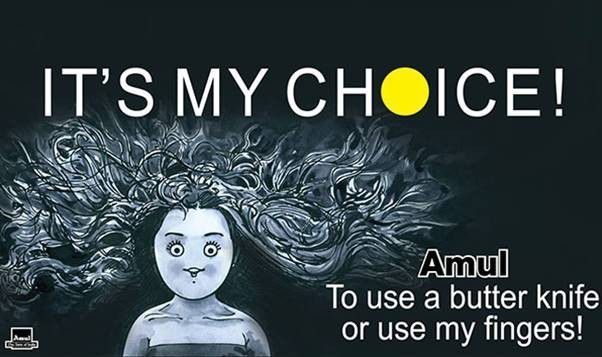 Khaa, PK jaana…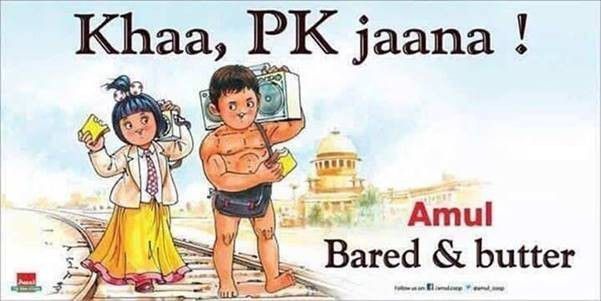 Hazare khwaishein aisi!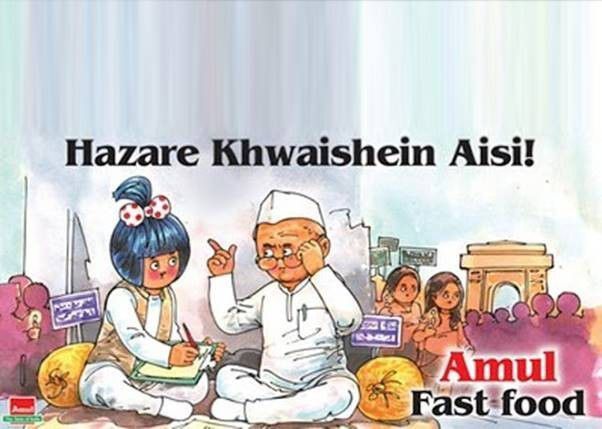 Najawab interview?