If the aroma of coffee is the reason for you to come out of your bed then you are a hardcore coffee-lover. Everyone who gets down to their mornings with a cup of strong and rich coffee will totally harmonize with this attribute.
The Cuppa of coffee gives you the choice to enjoy it hot or cold. Any coffee preparation starts with brewing coffee beans. Some brewing techniques are slow while some techniques are fast. The French press and drip or filter are the slow brewing techniques whereas espresso machine is considered as a fast brewing technique. What really makes a particular coffee drink different from other coffee drink is the aromatic coffee beans and the way they are roasted of course along with ingredients used i.e. cream, milk, type, flavors, and sweeteners. The way these are combined, makes the coffee drinks so distinctive and special. But a true coffee lover is very particular about the coffee beans which go into her Cuppa.
A wide variety of coffee drinks are available in the market but we bring to you a list of some really unique drinks that are a must have in the list of every core coffee lover. "Coffee- the favorite drink of the civilized world," said Thomas Jefferson.
1. Coffee with salt
No-no we are not kidding well it's actually a very common practice to add a pinch of salt to coffee in many regions of the world. Salt doesn't make coffee taste bad it only helps to cut down the bitterness of coffee. To make your own cup of coffee with salt just grab a cup of coffee and add a teaspoon of salt, umm yes it's that simple. Here is a little why you should add the salt in your coffee.
Pic Credit: Source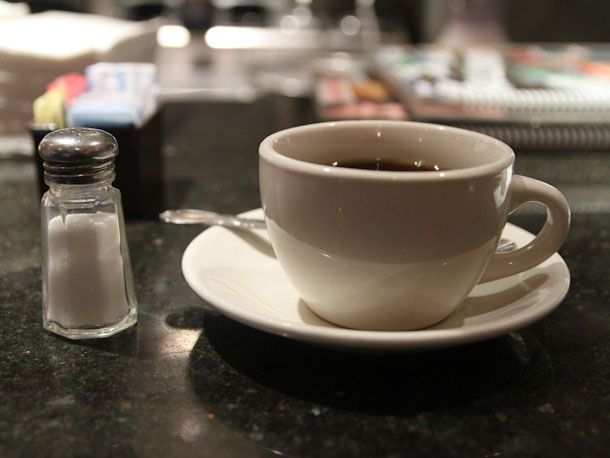 2. Coffee with butter
Coffee with butter might sound really unusual but has a very captivating aroma and mind blowing taste. Coffee with butter is also known as Bullet-proof coffee and is quite popular in the parts of Singapore. The recipe is super simple all you have to add to a steamy cup of coffee is a spoon of butter. Click for the Recipe
Pic Credit: Source
3. Turkish coffee
It is a process of preparing unfiltered coffee. Initially, the beans are roasted and then finely grounded beans are simmered and served in a cup topped with foam. Turkish coffee is also a very evident part of the traditional Turkish wedding. Turkish coffee is prepared in a small cup called as ibrik. Cream and milk are never added to Turkish coffee and sugar is optional.
Click for the Recipe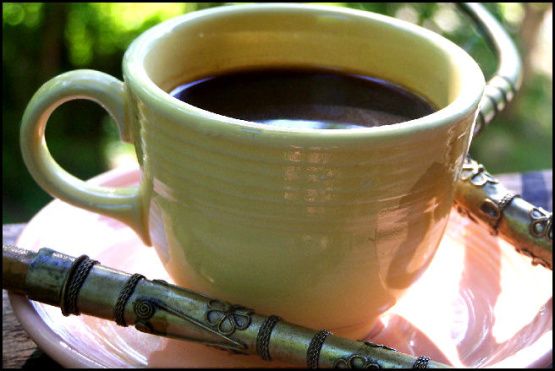 4. Sugar-free black coffee
Black coffee is the best way to get rid of Monday morning blues so if you want to give your week a great start a cup of black coffee is all you need.
Click for the recipe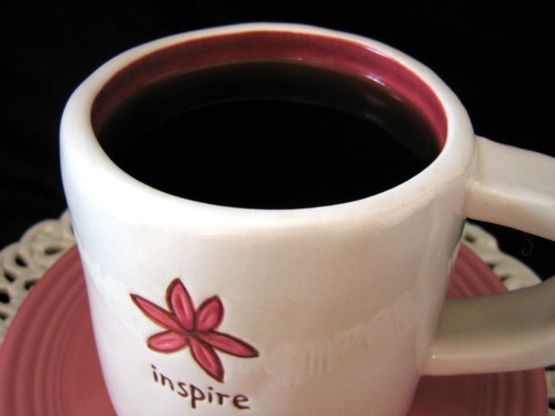 5. Mocha Cocoa
Mocha cocoa is a low-cal and low-fat coffee which easily recharges your body and spirit with just a sip. Click for the recipe.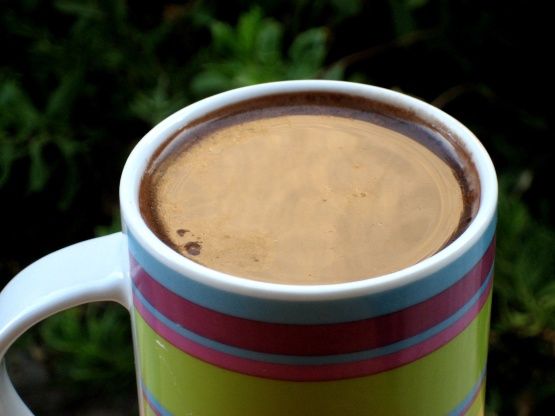 6. Cappuccino
Cappuccino is no doubt a very appreciated and close to the heart type of drink for almost each and every coffee lover. It's a traditional Italian coffee prepared with double shot espresso, hot milk, and steamed-milk foam.
7. Cafe con leche
Café con leche is a Spanish coffee beverage and is sort of similar to café latte. But is it comparatively stronger because the proportion of espresso to milk used is 1:1. Click for the recipe
8. Espresso martini
All you need is some vodka and Kahlua with espresso to experience the real luxury of amazing coffee.
Click for the recipe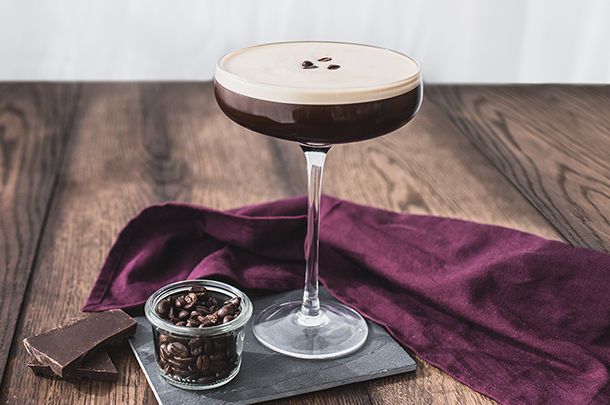 9. Iced Caramel coffee
Iced caramel coffee is super simple to make and tastes heavenly!!The blend of coffee, milk and caramel flavor truly mesmerizes the senses. Click for the recipe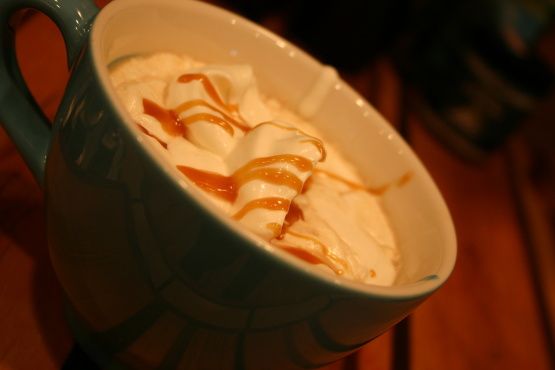 If you are a diehard fan of filter coffee or just a regular espresso drinker, or an expert on the different varieties of coffee bean – Colombian or Venezuelan, or trying to go decaf, you can continue to learn about coffee right from the fun facts to how it affects your health. Click on the following links and check it out:
Coffee is your best friend, it always helps you whenever you are stuck, it does not only help us think in a better way but also helps us to put efforts into a job. Coffee is the center of great ideas and creativity. So go ahead and explore the tastes of coffees around the world and begin your adventure of curiosity. All you need is coffee powder, milk, some foam and some flavor to begin this wonderful journey and experience the magic of coffee. So isn't it now time to make some coffee!!