Indian cuisine is globally known for the flavour of herbs and spices. It is predominantly a combination of salty, spicy, bitter or pungent, sour, tangy and sweet flavours. As per ancient cooking techniques, the structure of meals has been defined with great thought to ensure the right balance of flavor and nutrients required by our bodies. This thought can also be seen in the choice of spices that rule the Indian kitchen.
This mildly gingery and bitter spice with an aromatic scent of orange and ginger is one of the first staple spices used in Indian cooking.
The medicinal benefits of turmeric are so many that list never seems to end. To name a few it helps to battle arthritis, heartburn (dyspepsia), stomach pain, diarrhea, intestinal gas, stomach bloating, loss of appetite, jaundice, liver problems, gallbladder disorders, bronchitis, colds, lung infections, fibromyalgia, leprosy, fever, menstrual problems, cancer, depression, Alzheimer's disease, water retention, worms, and kidney problems, etc. etc.
Besides direct consumption, turmeric paste is commonly applied to the skin for pain, ringworms, leech, inflammatory skin, infected wounds, etc.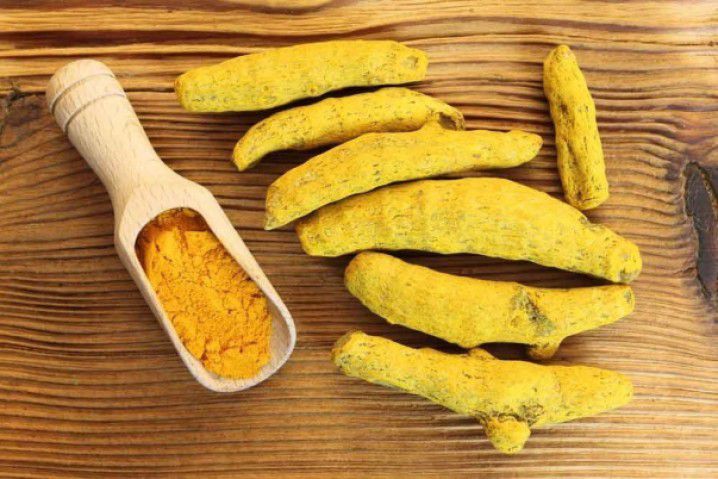 Coriander is full of nutrients, vitamins and minerals and it is used mainly in 3 forms in the kitchen i.e. whole coriander seeds, powdered coriander and fresh coriander leaves.
Coriander has a fresh taste which is very distinctive, like a combination of lemon and sage.
The medicinal benefits include skin inflammation, high cholesterol levels, diarrhea, mouth ulcers, anemia, indigestion, menstrual disorders, smallpox, conjunctivitis, skin disorders, and blood sugar disorders, while also benefiting eye care.
Coriander fact – Coriander provides 388% of the daily requirement of Vitamin K (helps the blood clot to prevent excessive bleeding).
Now chilli needs no introduction to any of us. Its hot, its spicy, its fiery and no cooking is complete without it. But did you know chili contains more vitamin C than lemon itself.
Chili is a strong natural anti-bacterial, anti-diabetic, help relieve pain especially rheumatic and arthritis, sore throat, weight reduction, anti-cancer agent, etc.
Has anyone here tried Carolina reaper or bhut jolakia chili, some of the hottest chilis in the world? We would love to hear about your experience.
Amchur or Amchoor also referred to dry mango powder made from unripe mango, add that irresistible citrusy tang to the curry. Amchur is used mostly in north Indian cooking. It helps elevate the taste of each dish to give it that completeness it needs.
Amchur boosts digestion (that is why a lot of Amchur is used in cooking of channa, heavy dals, etc.), weight loss, improve vision, health heart, healthy skin, etc.
Mustard seeds or powder have a pungent acrid taste if eaten raw. The same seeds if added as tempering, lends an exotic flavor and tempting aroma. There are various varieties of mustard, but Indian cuisine usually sees usage of black and white mustard.
Mustard seeds help control cancer, lowers cholesterol, stimulates hair growth, improves immunity, helps reduce constipation, improve immunity, migraines, asthma, blood pressure, etc.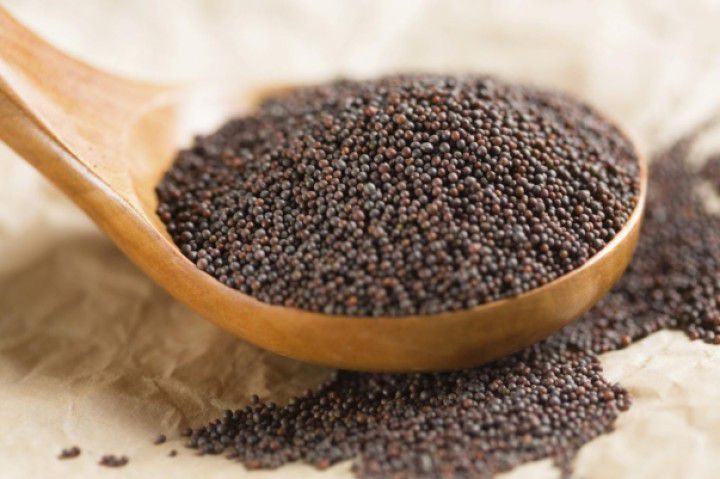 Cumin is a combination of flavors which taste earthy, musky, and slightly bitter and a spicy flavor which hits you a little later. It's very distinct flavor which compliments the heat of red chilies very well.
Whole jeera just like mustard is used for tempering in various curries or along dry veggies. Dry roasted and ground jeera powder is used to enhance flavor of yogurt and salad to give it a fresh yet musty flavor.
Jeera seeds help prevent mucous from collecting in respiratory system, improve digestion, breakdown of fat, skin disorders, glowing face pack, hair loss, prevention of dandruff, anemia, etc.
Dried Fenugreek leaves/ Kausri methi
Kausri methi is dried fenugreek leaves of the fenugreek plant. This herb has a bitter after taste if eaten just as it is. However, when used in cooking it leaves behind an addictive taste, which leaves you craving for more. Dry roasted and hand crushed kausri methi with a pinch of black salt can be sprinkled over anything from chips, salad, veggies, etc. to leave you craving for more.
Kausri methi helps in digestion, gas, constipation, hernia, increase lactation, reduction of fever, etc.
Garam masala as the name suggests is a hot spice. It's the super spice of the Indian kitchen. Garam masala can be made using any spice, in any combination either dry roasted or not.
Some of the spices used in a garam masala are black pepper, mustdard seeds, cumin seeds, cloves, cinnamon, nutmeg, mace, bay leaf, caraway (ajwain), fennel seeds, star anise, coriander, cardamom, etc.
Each family has its own secret of recipe for preparing the ultimate garam masala. The recipe is passed down from grandmother to mother to daughter and you guessed this right it's a big family secret, guarded by every women of the kitchen.
In my mother in law's kitchen, garam masala is a combination of 23 secret spices. This single spice can make the biggest difference in taste.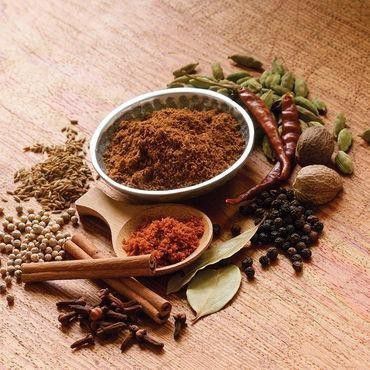 This spicy article has been submitted by http://spicesafari.com, an online portal that brings exotic and rare spices to your doorsteps.
Spicesafari.com has also sponsored the first prize (a gift pack worth Rs. 2500/- from spicesafari.com) for Plattershare's recipe contest ending on 31st July 2015.
Get a chance to win this exclusive gift pack by spicesafari.com by submitting your recipes. You can also buy spices directly on spicesafari.com