If you become selfish and want to indulge in sinful acts, then go and eat a Chocolate Cake.When you bite into delicious lip-smacking gooey, chocolate cake which is served with too much hot fudge sauce and the sauce oozes out from your finger that is a blissful moment, a dark fantasy, an ecstasy!
Chocolate cakes are a sinful indulgence – moist, spongy, full with chocolate sauce and melt-in-mouth experience makes everyone fall in love with it again and again.
Main Photo credit:2blissofbaking
Flourless Gluten-free Mini Dark Chocolate Layered Cake: A perfect combination of sinfulness and health as this is a gluten-free and flourless chocolate cake. Can anything be better than this? A Guilt-free indulgence, this sweet treat is a perfect gift for your precious occasions but beware it will disappear in a blink of the eye. It has dark chocolate, dark chocolate and dark chocolate ONLY. Are you still wondering how? Check out the recipe for Dark Chocolate layered cake by none other than Deeba Rajpal who is known for her passionate baking.
Photo credit: passionateaboutbaking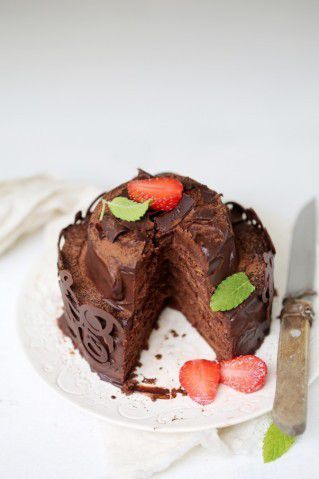 Gluten Free Chocolate Cake:
A luscious, delicious and yummy gluten-free cake for those who want to indulge in the double dose of chocolate but are on a gluten-free diet. The cake is easy to make and uses almond flour which is not only healthy but gives a smooth texture to the cake. A sweet treat to satiate your any day craving. When served with a dollop of ice-cream it's a blissful feeling – Says, Pooja Khanna. Check out her recipe for Gluten –free Chocolate cake on her blog 2blissofbaking
Photo credit: 2blissofbaking.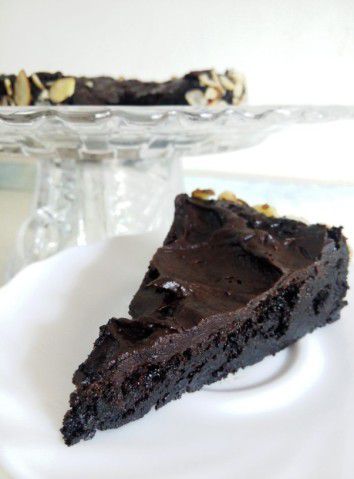 Vegan Chocolate Orange Bundt Cake : If you get an intense craving to satisfy your taste buds and yet don't want to die with the guilt of counting calories, Try this cake which is made from whole wheat and maple syrup and is really low on fat. "This glazy, moist and tender chocolate bundt cake will be a hit with your little ones" – Says Vaishali who loves creating and sharing her healthy, plant-based vegan, kids friendly recipe. Check out the complete recipe for Vegan Chocolate orange Bundt cake on her blog holycowvegan
Photo Credit: holycowvegan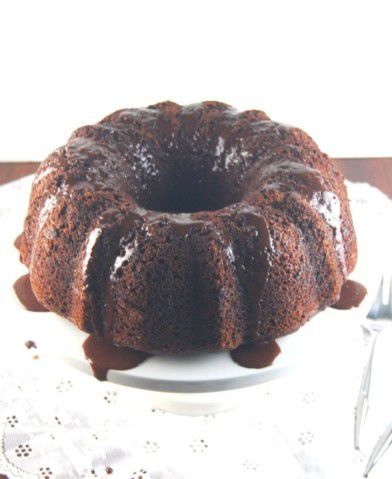 Chocolate turtle poke cake: An easy cake recipe for those who are beginners and still rely on cake mixes available in the market. It's absolutely fine, while you bake the cake using the cake mix and eat, it's time to innovate a bit. This Chocolate turtle poke cake will make you fall in love with the caramel flavor and you will gobble it up in no time. Make the simple chocolate cake with the instructions as given in the mix pack, Make holes in it and pour the caramel flavored condensed milk.This recipe has lot more to give. To Read, the complete recipe Check out Lise's blog momlovesbaking
Photo credit:momlovesbaking
Chocolate Coffee Cake with Chocolate Swiss Meringue Buttercream : "Chocolate and coffee are one of such flavors for desserts as if they are a match made in heaven" Says Neha Mathur who runs her blog whiskaffair. It's soft, moist and chocolatey and Swiss Meringue buttercream is the perfect frosting for this cake. Making this swiss meringue buttercream is not a rocket science at all. If you love baking you can make this at home with simple ingredients. If you are scared by the name of this buttercream. Please don't be, just check the recipe and make it for your loved one.
Photo credit:whiskaffair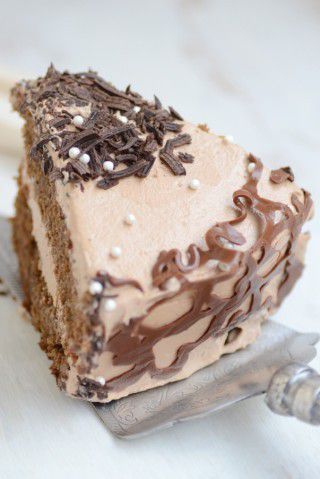 Peanut Butter Chocolate Marble Cake: Chocolates are loved by many but sometimes too much of chocolate is over indulgence and you want a subtle taste. For those not so chocolatey yet chocolate cake days, Here is Peanut Butter chocolate marble cake. "This cake is more like a cake bread with small amount of coconut sugar to make it mildly sweet" – Says Richa who makes awesome Vegan recipes and shares them on her blog Vegan Richa".
Photo Credit: Vegan Richa".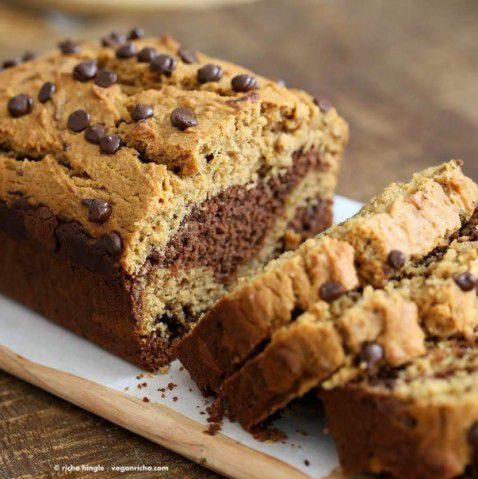 The Best chocolate cake recipe ever Robyn, who blogs on addapinch, claims that this is the best cake which he and his family, friends have tasted it ever, as when this cake was served everyone around the table gobbled up everything with no crumbs left on the plates and commented with open heart which was followed by the demand to share the recipe. This Cake has one secret ingredient which is –espresso powder. This, when added to cake and frosting, gives a new life to the cake. Check out the complete recipe The-best-chocolate-cake-recipe-ever
Photo Credit: addapinch
After seeing so many cakes and reading their delicious story…I am sure you would be gulping saliva in your mount 🙂 Just go and make it….