From the verdant valleys to the snow clad mountains, to the gushing waters of Tiesta and the calming, perennial zephyr, Sikkim is, in all its glory a blessed land. The capital Gangtok has been home and paradise to me. I've spent all my summer vacations here exploring and experiencing everything the state has to offer. From the widely famous Orchid festival to the freezing temperature of Tsomgo Lake, Sikkim has etched itself in my memories and the food culture here has stolen my heart and soul. The blend of food from Nepal, Bhutan and Tibet with the aboriginal food of the Lepchas (The first or original inhabitants of Sikkim) makes the food culture here very diverse and vast while being simplistic. So, here's how my home town's food culture is different from the rest:
1. Organic is the way they roll: Sikkim has been reputed for being the only state in India that grows completely organic foods. What more can anyone want in this time of GMO foods? To top it all, they grow the widest variety of fruits and vegetables. Everyone here including small kids love their veggies and fruits. This organic base itself makes the food culture of Gangtok unique from the rest.
2. The family that eats together stays together: After travelling extensively throughout India, I haven't seen the practice of eating meals together as a family being so religiously followed as in Gangtok. Breakfast and dinner is always with family no matter what. The entire family gets together to prepare their meals and the experience is one to never miss. It is so different from the rush and isolation we feel in the cities. You'll see kids going around in the kitchen helping their mothers with small chores while the table is being laid and then they gather and enjoy their meals amidst talks of all they did during the day and life in general.
3. There's food everywhere at anytime: Yes, you heard it right. There's food everywhere. As you travel through Sikkim, you'll find small wooden cottages at the roadsides serving the staples; momos, thukpa, rice and meat and other mouth watering delicacies throughout the day. These little cottages are usually run by families and the food is made from fresh produce grown on their fields. How authentic can one get beyond this? There's nothing as satisfying as sitting in one of these cottages, gorging on hot thukpa while looking over the snow capped mountains and lush, fields in harvest. These cottages are open throughout the day.
Fiddle heads or Wild Fern; Ningro in Nepali
Dried Mustard and Radish leaves; Gundruk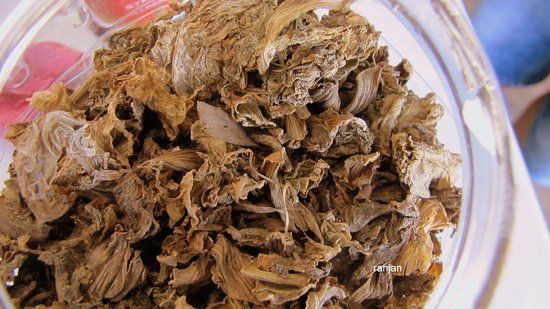 4. Healthy and sumptuous: This feature of the food culture of Gangtok is my favourite and surpasses the uniqueness of any other food culture; the food is very healthy and does not compromise on the taste. The food here is not heavily spiced as people like aromatics and natural flavours over spices as it does not over power the actual taste of the vegetables. The only spice here comes from the famous Dalle (pronounced- dall-ey). These small, fiery red chillies look harmless but are extremely hot. The dalle-bamboo shoot pickle that Sikkim Supreme produces is a must on the table. Other than the staple "Bhaat-maasu" (Rice and Meat), momos (Meat or veggie filled dumplings) and Thukpa (A Tibetan noodle soup preparation), people love fermented foods and the Gundruk ko jhol (A soul calming soup made of dried mustard and radish leaves) is irreplaceable. You'll not find Kinema (Fermented soy beans), Ningro (Fiddle heads), Iskuss (Squash) and many other vegetables anywhere else in India. The use of very little oil is another benefit for those who are health conscious. Everything prepared is made with love and is in all sincerity soul food. You'll undoubtedly relish each morsel of a meal you eat here and if you're new, there'll always be someone who'd help you choose dishes according to your likes.
Fermented soybean curry; Kinema and Rice
Red chillies of Sikkim; Dalle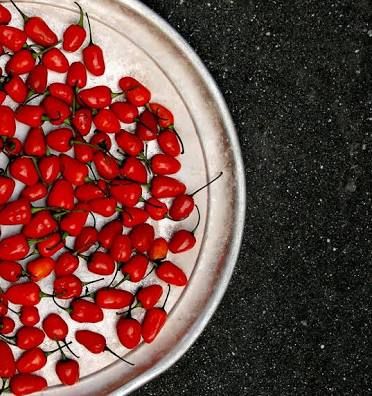 5. The food that binds them: There are specific foods that people in Gangtok cannot have in isolation unlike the cup of hot chocolate that we never like to share. The tantalizing and mouth watering Aloo Dum and Sel Roti is one such all time favourite. Be it a rainy day or the winters, people gather together at each other's houses to prepare this decadent snack. Sel Roti is a lightly sweet, ring shaped bread/doughnut made with soaked rice. It is irresistible and tastes best with the traditional "paanch pooran" (5 spice/aromatics) and of course, dalle infused Aloo Dum. This honestly takes you to food paradise. No restaurant or stall sells Sel Roti, so if you want to indulge in this tantalizing snack, you'll have to order it beforehand as women make these at home and take orders. Two more such savoury snacks that people love to share over a hot cup of Temi Tea are; Khabjyo and Zero. Khabjyo is a crisp, sweet or salty snack made of wheat or white flour and comes in various intricate shapes. You can get them at any grocery store as they tie up with families who make these snacks and sell them for the freshest and finest of taste. Zero is an unflavoured rice based snack and needs to be acquired in taste. This particular snack is my personal favourite and goes really well with tea. Other than this, everyone in Sikkim love chewing on Churpi; made of yak or goat's milk cottage cheese which is air dried to harden it. It's not a snack particularly, but one of those many small things that makes Gangtok's food culture different from the others. The hardened churpi is a very good source of calcium and heat for those who live in the hilly areas and lasts a long time making it ideal for places where fresh produce doesn't last. Fresh churpi is soft and is used to make chutney or soup.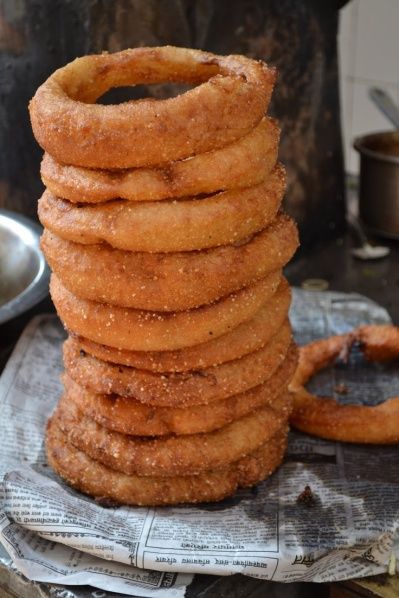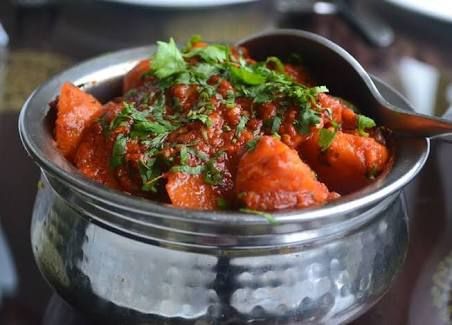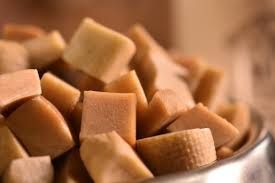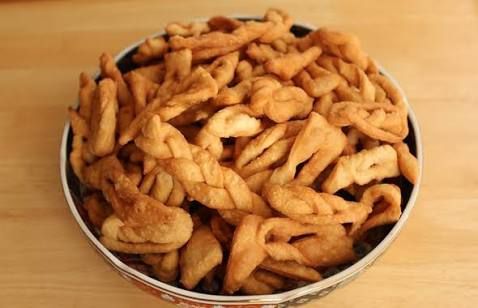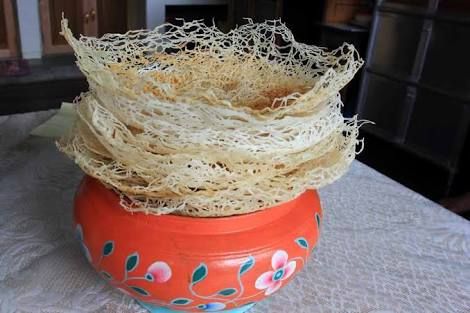 To wrap it up, all I'd say is that the food culture here hasn't shifted or changed a bit from how it was earlier. People love getting together and preparing food and eat together. They show their love for others through preparing and sharing food. It is extremely welcoming to all kinds of palates and the simplistic, healthy, decadence of the food here is unmatched. A visit to Gangtok will surely show you how we're more than just momos and thukpa.