We may not be accepting that, besides maturing, getting wiser and smarter, we're also getting older and weaker as we enter the golden age. Our body changes, as well as our nutritional needs, appetite, and food habits. After many years of living day-to-day, spending our energy and exhausting our health carelessly, it's high time we took some serious care of our overall wellbeing. Proper diet and a healthy life go hand in hand, especially for seniors. Take a look at the tips we shared below to keep yourself healthy and strong for the years to come.
1. Focus on nutrient-rich foods
Instead of products high in calories, but low in nutrients, like junk food, desserts and sweetened sodas, stuff your fridge with fresh veggies and fruits, low-fat dairy products and lean protein. This way you'll be getting most of your calories from nutrient-dense foods. Moreover, snacks like nuts and seeds will provide you with a healthy intake of vitamins, minerals and fats your body needs.
2. Cook
Golden age comes with a lot of advantages, including more free time and less financial pressure and worries. Opt for one of the great retirement house plans, and enjoy your days in a nice and peaceful neighborhood, reading, knitting and home cooking. Experiment with healthy recipes and prepare yourself delicious meals, instead of ready-made processed food from supermarkets or fast food restaurants.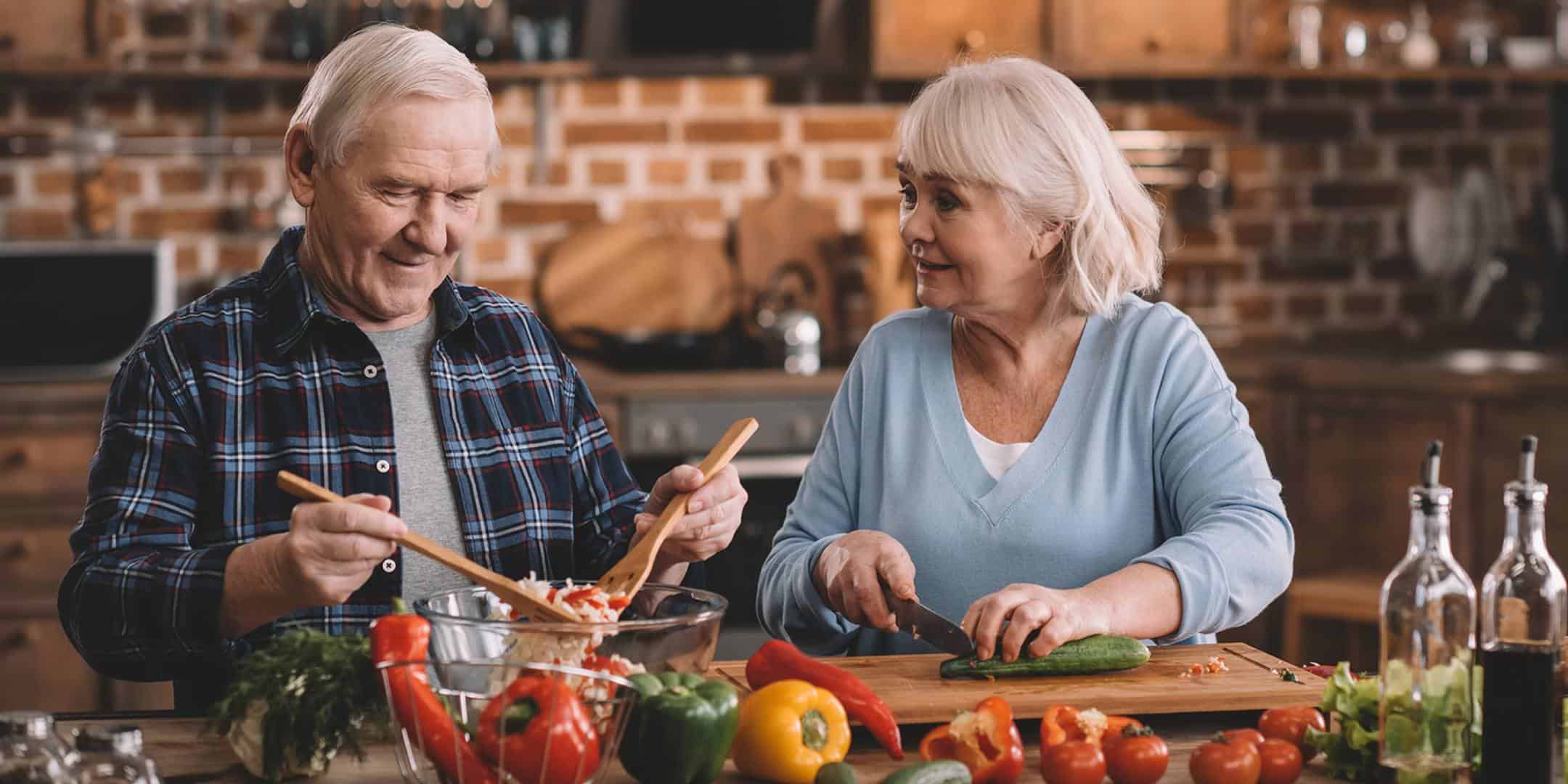 3. Consider supplements
Sometimes a healthy and balanced diet is not enough to maintain a strong and healthy body well into the age. You may want to consider certain supplemental vitamins and minerals to ensure your overall health. Incorporating these in your everyday diet will help you stay energetic, strong and ready for many more years to come.
4. Consume more liquids
As you age, you'll feel less and less thirsty, but this does not mean you don't need liquids. On the contrary, you might need to hydrate more than ever, but your body's ability to conserve water decreases, and you might not be able to detect this need at all times. Make sure to always have a small bottle of water by your side, or if that's too boring or tasteless for you, try unsweetened tea, or fruit-flavored water.
5. Minimize your sugar and salt consumption
The worst enemies of a healthy diet are foods loaded with empty calories. These are typically sweets with refined sugars and no nutritional value. Another dangerous habit among older people is to season their dishes more than before, because their sense of taste declines. However, consuming too much salt can lead to high blood pressure and eventually to heart disease, stroke or kidney disease. Opt for healthy seasoning options and stay away from table salt.
Age is a double-edged sword, just like everything else in our lives. However, no matter how unsettling entering your senior years might be, this should not prevent you from investing in your health, for the sake of you and those who love you. A healthy and balanced diet is on the top of the list for keeping your body happy, healthy and strong – so take a good look at the tips we shared and try incorporating them in your everyday diet.