Stressed due to any reason ? Well… worry not! Eat some dessert and your stress will vanish. After all, stressed spelled backwards is desserts! Here are five of the world's best loved yummylicious sweet treats. If you are a fan of masterchef series like me, then you are no stranger to these yummy exotic desserts.
1. Tiramisu
One of my personal favourites, the slight bitterness of expresso coffee is a delightful contrast against the sweetness of the cake and the softness of the mascarpone cream plays beautifully against the crunch of the ladyfinger biscuit. I am drooling just describing it. Oh what I would not give to eat this right now!
Tiramisu means "pick-me-up" in Italian, named for the high energy and the caffeine of the strong espresso coffee. However, surprisingly, this ubiquitous dessert is not very old and you will not finds its mention in old Italian cookbooks. It originated in 1970s in the region of Veneto, Italy, at the restaurant "Alle Beccherie" in Treviso, Italy. Inspite of its late birth, Tiramisu is a worldwide success and the fifth most recognised Italian word among non-Italian speakers.
2. Chocolate mousse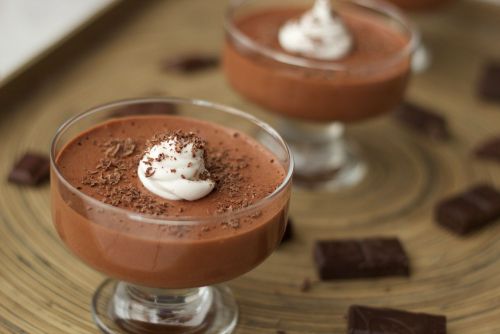 The first word that comes to my mind when I think about mousse is sinful. This melt in your mouth dessert is light, creamy and fluffy and an instant mood lifter. Addition of Kahlua, takes this yummylicious dessert to another level. It originated in France, but since then it has taken over the world with its deadly addiction.
3. Panna cotta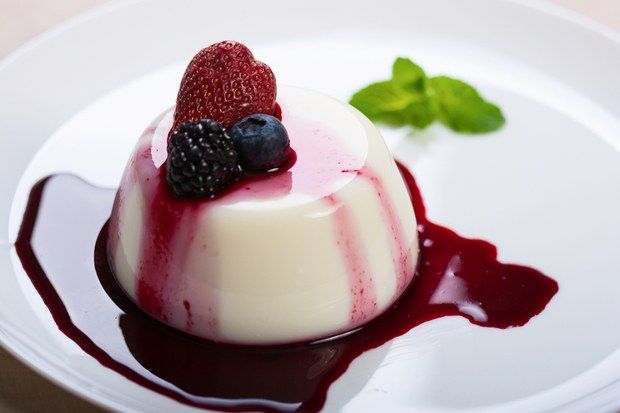 Deliciously light and creamy, this is a treat for sore eyes too! It is made of sweetened cream thickened with gelatine and moulded.
It originated in northern Italy and is said to be invented by a Hungarian woman in the Langhe – a hilly area to the south and east of the river Tanaro in Piedmont, northern Italy. The test of a good panna cotta is that it should be silky smooth and firm, with a gentle wobble. It pairs well with most of the fruits like raspberry, blueberry, peach, mango etc. The snow white colour of the cream is beautifully enhanced by the intensely flavourful and colourful fruit coulis, oozing out of it and makes for a breathtaking view. So, what are you waiting for? Dip your spoon in this creamy gastronomical delight and get transported to heaven!
4. Lemon cheesecake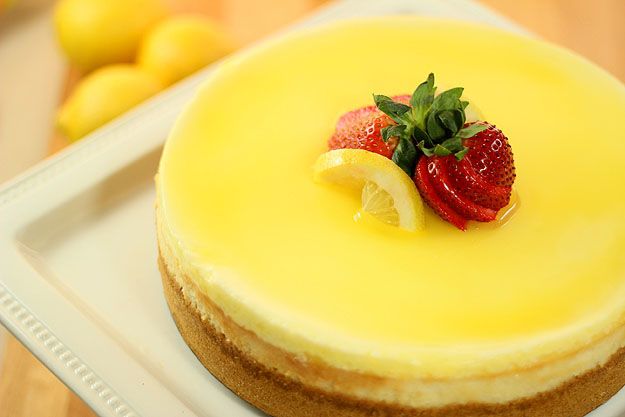 What can I say about this yellow sunshine…the crunch of the buttery biscuit base, combined with the tanginess of lemon, makes for a perfect combination and this popular velvety cheesecake is commonly available in patisseries across the globe. It can add a lot of zing to an otherwise gloomy day. This is quite easy to make too and its available in both baked and unbaked options.
While many assume that cheesecake has its origin in New York, it actually dates back much further. The earliest attested mention of a cheesecake is by the Greek physician – Aegimus, who wrote a book on the art of making cheesecakes. The first "cheese cake" may have been created on the Greek island of Samos. Physical anthropologists excavated cheese molds there which were dated circa 2,000 B.C. In Greece, cheesecake was considered to be a good source of energy, and there is evidence that it was served to athletes during the first Olympic games in 776 B.C. With the Roman conquest of Greece, the secret fell into Roman hands. The Roman name for this type of cake (derived from the Greek term,) became "placenta." Cheesecake was introduced to Great Britain and Western Europe by the Roman conquering armies. There's a lot more of history, but it's a story for some other time.
No cheesecake article is complete without the mention of Newyork style cheesecake. New York cheesecake is the pure, unadulterated cheesecake with no fancy ingredients added either to the cheesecake or placed on top of it. It is made with pure cream cheese, cream, eggs, and sugar. New Yorkers say that cheesecake was not really cheesecake until it was cheesecake in New York.
5. Apple pie
This is an absolute classic. The key to a good apple pie lies in the scrumptious filling and the flaky pastry crust. Needless to say, the crust should be home made. After all, there is no short cut to success.
Most of us associate apple pie as an American dessert. "As American as apple pie" is a common phrase used to describe things that are undeniably American. One of the reasons that this dessert is considered American may be due to its popularity amongst different cultures and America is the country where so many cultures blend together beautifully. However, this yummy dessert didn't originate in America and the first written apple pie recipe dates back to 1381 in England, by Geoffrey Chaucer. While on this subject, I am tempted to say "Donald Trump's immigration move is as American as apple pie"! But I digress…Forget the catastrophic event (read – Old MacDonald is the American President) that has happened for a minute and have a slice of apple pie! Perhaps this senseless and irrational world will make some sense again, if only for a few minutes.