There's nothing wrong with overindulging, particularly when it comes to festive foods that are prepared with love and care. From October to December, many people indulge in comfortable family meals, festive drinks, Christmas cookies, and other festive fares – after all, it's a time to rejoice. However, this does not imply that your diet must be devoid of nutrients. You may still enjoy your holiday meals while making them more healthful by making simple substitutions that reduce saturated fat, salt, and sugar.
But how to prepare healthy and nutritious food? Is there a way to make tasty and healthy items, especially during the holiday season? Yes, all of it is possible. Read on to know some of the best healthy holiday recipes for you and your family this festive season.
What are some of the best holiday recipes?
Recipes for the holidays don't have to be extravagant. You can give your family a mouthwatering meal they'll be raving about till the next holiday season. Try out these healthy substitutions and rejoice in your excellent health:
Cauliflower mashed potatoes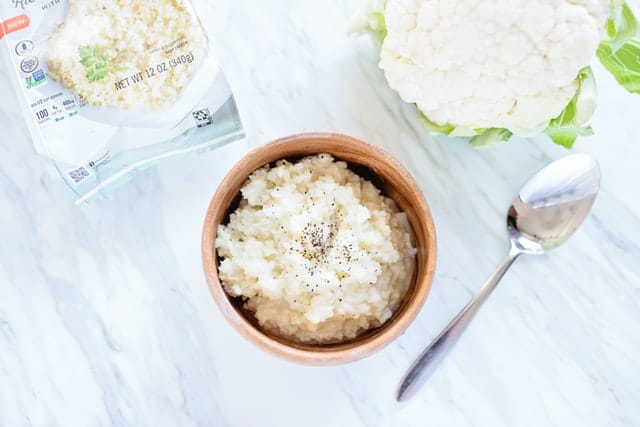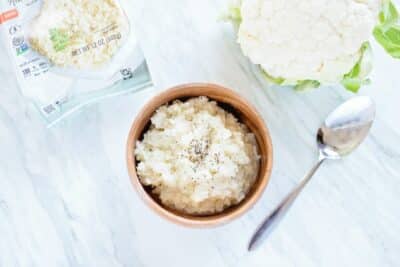 This is a low-carb version of classic mashed potatoes that are just as thick and creamy.

Ingredients:

1-2 Cauliflower

2 cloves of garlic

Butter

Salt and pepper
Method:

Separate cauliflower into florets and slice them into smaller parts.

Combine cauliflower, garlic, and chilled water to cover the veggies in a medium saucepan.

Bring it all to a boil with the cover on top. Reduce to low heat and simmer for 10 minutes.

Add butter or olive oil, salt, and black pepper along with garlic.

Process until highly smooth or desired smoothness with a hand mixer or a food processor.
If required, season with salt and pepper.
Rice soup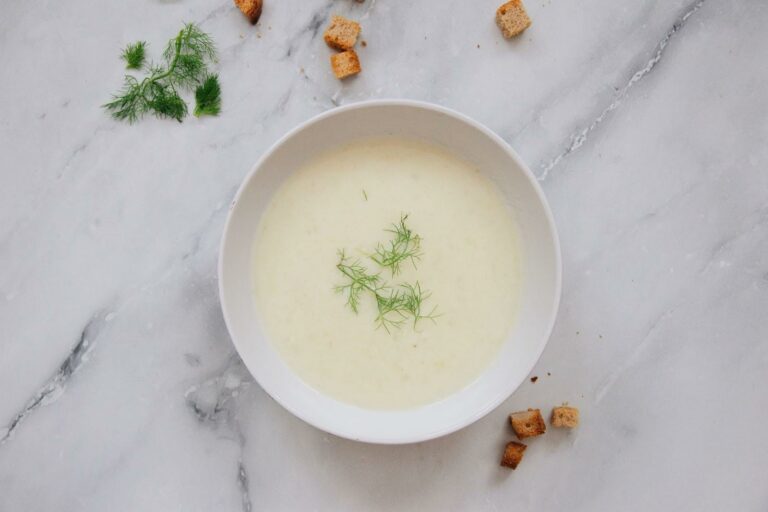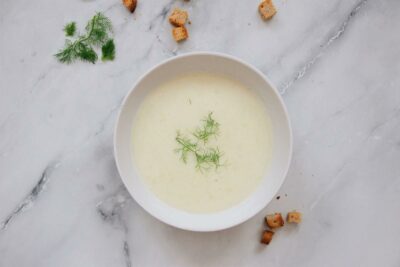 Soup is a fantastic way to begin any holiday feast. Here's a great healthy recipe for you.
Ingredients:

1/2 cup cooked rice

2 cups vegetable stock

One tablespoon minced parsley

1/2 tablespoon canola oil

One teaspoon fennel seeds

Two cloves garlic, minced

2 cups 1 percent milk

1 1/2 cups yellow onion

1 1/2 cups chopped kale

1 cup diced celery

1 cup prepared white beans

1 cup diced carrot

One teaspoon ground black pepper
Method:

Sauté onion, carrot, celery, and garlic in canola oil in a stew pan over medium heat until gently caramelized.

Combine the kale, parsley, stock, and spices in a large mixing bowl.

Bring the water to a boil.

Blend the beans with the milk in a processor.
Add the bean mixture to the soup, bring a low simmer, and then add the rice.
Cooking time is 30 minutes and you are done.
Brown sugar salmon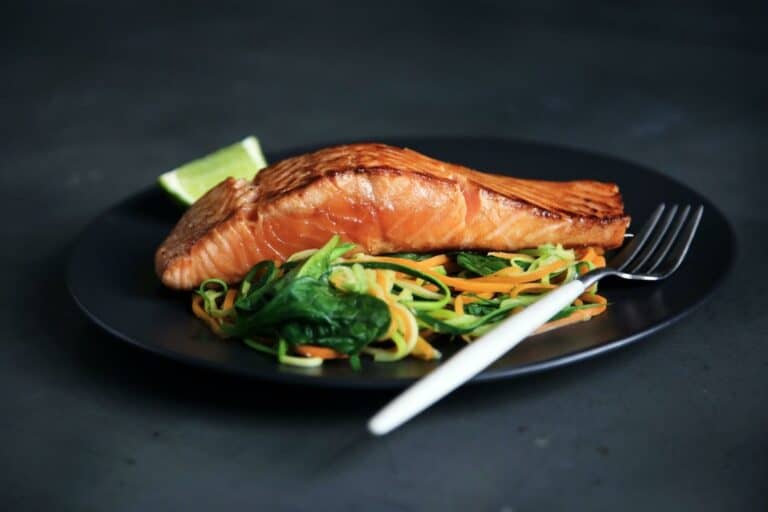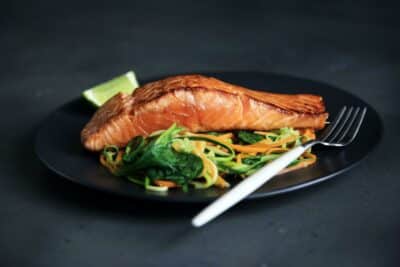 This could be the go-to dish for any dinner with friends. 
Ingredients:

1 tablespoon reduced-sodium soy sauce

1 tablespoon Dijon mustard

1/2 to 3/4 teaspoon salt

1 tablespoon olive oil

1/4 teaspoon pepper

2 teaspoons butter

1 tablespoon brown sugar

1 salmon filet

1 teaspoon honey
Method:
Cook and whisk the brown sugar, oil, and honey in a small pan over moderate heat until dissolved.

Whisk in the butter, mustard, soy sauce, pepper, and salt after removing the pan from the heat.

Allow it to cool for some time.

Place the salmon in a wide foil-lined baking sheet and cover with the brown sugar mixture.
Preheat the oven to 340 and bake for 20-25 minutes, or until the fish separates easily with a spoon.
Loaded Omelet Muffins
Protein-packed omelet muffins, or baked mini omelets, are a perfect breakfast for busy holiday mornings, and serve as one of the best recipes for fat cutting too. Make a batch ahead and freeze for the days when you don't have time for your typical bowl of oatmeal. You can also serve these fresh with fruit salad for a simple weekend brunch.

Ingredients:

2 cups finely chopped broccoli

4 scallions, sliced

8 large eggs

1 cup shredded Cheddar cheese

½ cup low-fat milk

½ teaspoon salt

½ teaspoon ground pepper
Method:
Preheat oven to 325 degrees F.

Coat a 12-cup muffin tin with cooking spray.

Cook bacon in a large skillet over medium heat until crisp, 4 to 5 minutes.

Remove with a slotted spoon to a paper towel-lined plate, leaving the bacon fat in the pan.

Add broccoli and scallions and cook, stirring, until soft, about 5 minutes.

Remove from heat and let cool for 5 minutes. Meanwhile, whisk eggs, cheese, milk, salt and pepper in a large bowl.

Stir in the bacon and broccoli mixture.

Divide the egg mixture among the prepared muffin cups.

Bake until firm to the touch, 25 to 30 minutes.

Let stand for 5 minutes before removing from the muffin tin.

As this serve as a good recipe for people who want to cut out fat, they might also be interested to

try Anavar for cutting fat

.
Christmas fudge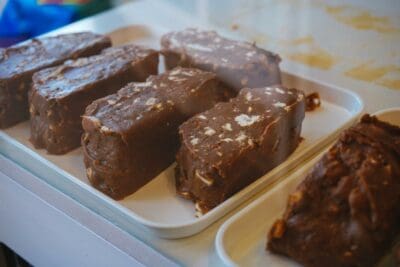 If you're spending Christmas Eve apart from your home this year, this delicacy will brighten your day.
Ingredients:

Christmas sprinkles: 3 tbsp

Heavy cream: 2 tbsp cream

Vanilla extract: 1 tsp vanilla essence

Butter: 4 tbsp butter

Milk 2 cups

1 cup chocolate chips



Method:

Take a baking dish, line it with butter, or oil it.

Melt the chocolate chunks, milk, crème, butter, and vanilla essence in a small saucepan over medium heat.

Stir everything until the mixture is smooth, then pour it into the baking sheet.

Now sprinkle it with Christmas flakes and freeze it for at least 2 hours.
Check after 2 hours to see whether it's done; if not, leave it in the fridge for another hour.
Cut it into pieces after it has fully set.
In conclusion
Give yourself a little support this year by incorporating a couple of these healthy holiday dishes in addition to the traditional decadent winter menu. The dishes given above are healthy and will keep your taste buds satisfied.