Toppings and dips make EVERYTHING better. Be it pasta, or pizza, or your grilled chicken. That being said, finding a topping or dip that you like is very difficult. Sure we can all take some ketchup or tomato paste and all that but, having a unique topping can really spice up your flavor game. It can make yummy things way yummier! So, here are a few toppings and dips you can make and store in your pantry and use them for ANYTHING savory!
If you don't already know how to make this, you have NO idea what you're missing out on! Garlic Sauce is a savior to many Mediterranean and Arabic dishes. It's also quite the rage in north India. It's also very popularly used as a substitute for mayonnaise. You can season this sauce with salt and serve it cold as a great dip for almost EVERYTHING, especially on cheesy garlic pizza! A quick basic mix for garlic sauce is
5-7 cloves of garlic,
3/4th cup canola oil,
1-2 tsp lemon juice, and
Egg whites (optional).
Mix in the garlic and egg whites till it's thoroughly mixed, and then very slowly add the canola oil while continuing to mix it. Finally, add the lemon juice with the processor still running. Voila!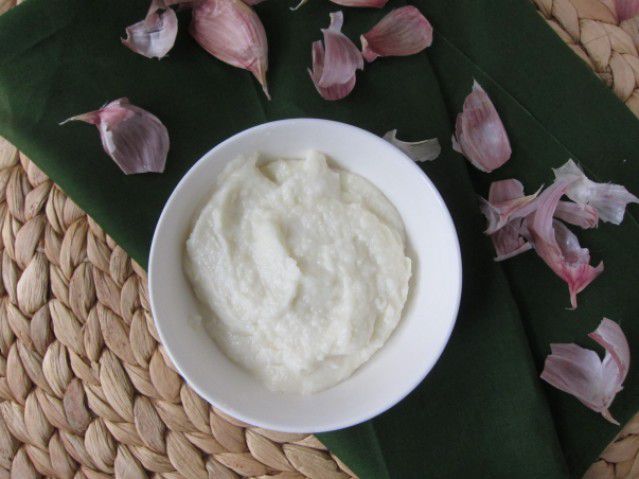 If you're a fan of Mediterranean, Arabic, or Persian cuisine, you probably already love this dip. It's made with either raw or roasted ground sesame seeds. The best part is that it's a basic ingredient for almost ALL of the other dips and toppings from the Middle East. Salad dressings, dips, or a marinade, you can use tahini for almost everything. You probably won't even believe how easy it is! Here is the simple recipe
You take about 3 cups of roasted sesame seeds, you can take the plain ones but they don't give out as much flavor. Let them cool and put them in the food processor until it's creamy and thick. That's all. You can store it for a couple months, but it probably won't last that long.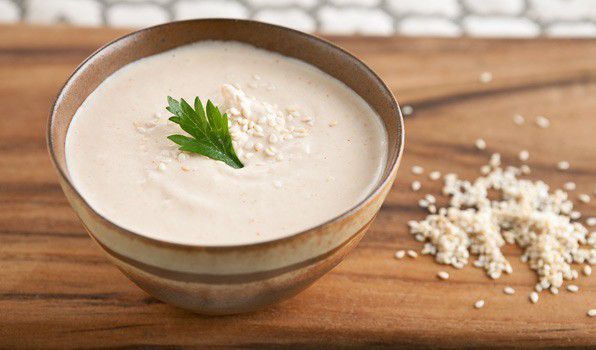 It's taken everyone's taste buds on a roller coaster ride! You can use this sauce for spicing up your eggs and toast, or dip your fries in it for a zesty twist. Like most vinegar-based sauces, it requires you to leave it overnight, and voila! You have your go-to sweet and spicy sauce to try with this classic enchilada recipe!
You need
sliced red jalapenos,
chopped garlic cloves,
kosher salt,
Apple cider vinegar,
The ingredients have to be measured depending on which kind of flavoring you want the overall taste to resemble. Combine all ingredients except honey, in a jar and shut the lid tight. Give it a little shake and leave it overnight.
The next day, take out the jar contents in a saucepan and add the honey. Bring the whole mix to a boil and let it simmer, and then cool it down to room temperature. Once it's room temperature, blend until it's smooth. Take it out and pop it in the fridge.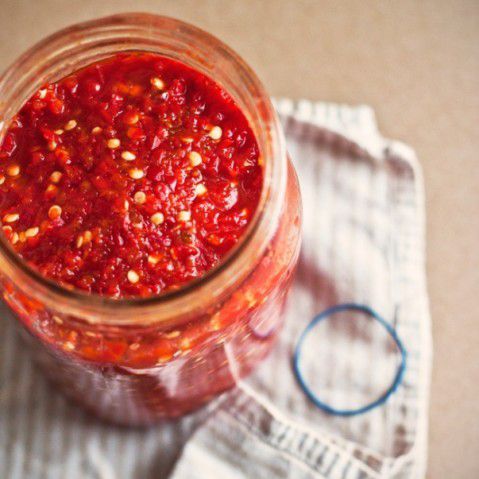 This one is quite the catch. We all know the classic BBQ sauce that's frankly a savior to every home-made chicken venture, such as this tandoori chicken! But adding the mango twist is the real catch! No, you don't need a dozen mangoes to make this happen! You'll need
I tbsp. Olive Oil,
2 minced garlic cloves,
honey (depending on the thickness and sweetness),
250ml tomato sauce,
A quarter of a cup balsamic vinegar,
2tsp Dijon mustard,
A quarter of a cup mango juice,
1tsp cayenne pepper,
2tsp chili powder, and
salt to taste.
You mix them all up until they're well combined, and store it in the fridge! It's that simple!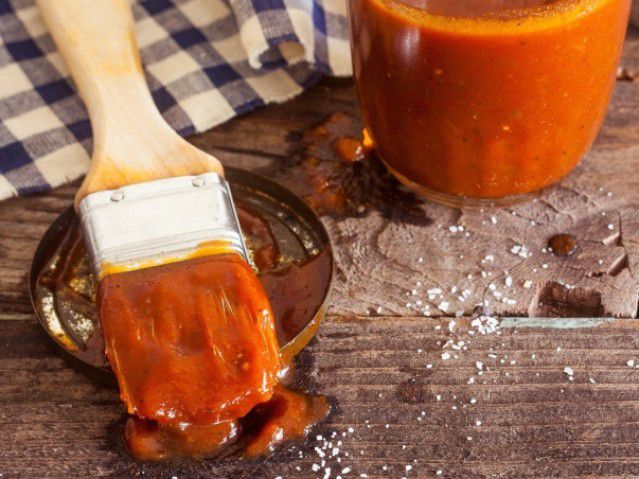 BBQ is such a crowd pleaser that it has endless variants! The latest is the white BBQ sauce! It's the perfect spread, dip, or as a base to salads and marinades, especially this kid-friendly crumb chicken! however, it tastes COMPLETELY different than your traditional BBQ. You'll need
2 cups of mayonnaise,
1/3 cup white vinegar,
3tbsp lemon juice,
1tbsp black pepper
minced garlic,
1tsp each of salt and sugar.
Whisk all the ingredients together till they're smooth, pop it in the fridge for half an hour or so, and you're good to go!