India is a land of diverse cultures. The chance to celebrate a happy occasion and enjoy oneself comes around often. Moreover, all these festivals have a special meaning and memory attached to them, and every year we get a chance to relive old traditions and come up with new ones. Like all Indian festivity's, Janamasthami also has a significance and specific rituals associated with it. There are so many traditions that are part and parcel of these celebrations, like the Dahi Handi or retelling of the birth story through Rasa Lila or different jhankis.
But all these are the common ways of celebrating the birth of Lord Krishna. This Janamasthami open your hearts and kitchens to some new and old recipes that pay a tribute to the festival and Krishna's love for butter and milk.
So this year as you sit and set down the menu, remember to add on these dishes to the roaster.
Main Pic credit for Plattershare HomeChefs: Saswati hota, GeetaBiswas,Suhan Mahajan,Roshni Subudhi
1) Mishri Makkhan: A simple dish to prepare and is considered Krishna's favorite food. White butter is tasty, healthy and has become a rare addition to our breakfast tables. Earlier it was the staple combination to the hot paratha or a healthy dose was poured on the bread or biscuit and eaten, but nowadays its presence is restricted to such celebrations. So when the occasion comes why not use it to your full advantage and remind your near and dear one's why mishri makkan was one of Krishna's favorite foods. Check out the recipe : Makhan Mishri
Pic Credit: Source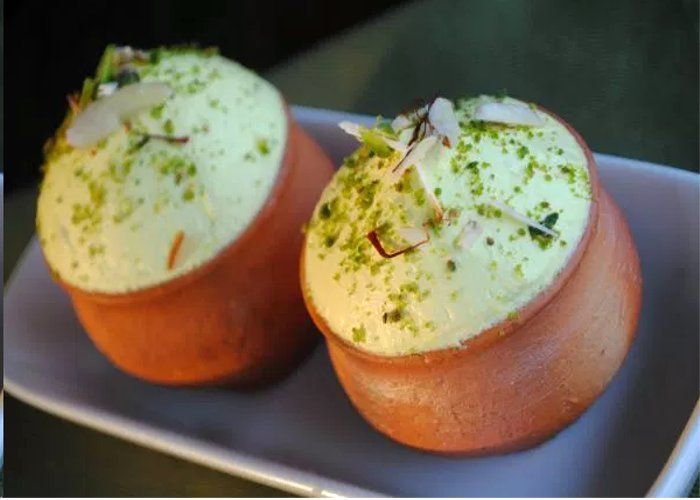 2) Sandesh: Let's keep it traditional and go with Sandesh. This milk-based delicacy is mouth-watering and is a staple for family gatherings in a Bengali household. This sweet is surprisingly easy to make. This Janamasthami you can add it to your menu. Here is a Sandesh with the twist – try a fruity Sandesh made by Suman Prakash or Chocolate Sandesh made by Geetha Biswas for a change.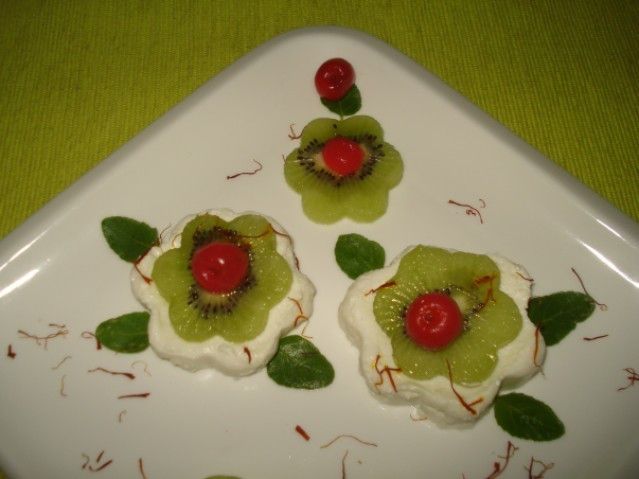 3) Rasmalai is a very popular dessert and its presence is not restricted to any occasion. It is considered an all-time favorite sweet and is eaten when the mood strikes. This crowd-pleaser can be a good addition to your menu. This milky creamy sweet might not be the simplest dish to prepare but the end results are totally worth it.
For a healthier alternative, you can try this Steamed Rasmalai by Suhan Mahajan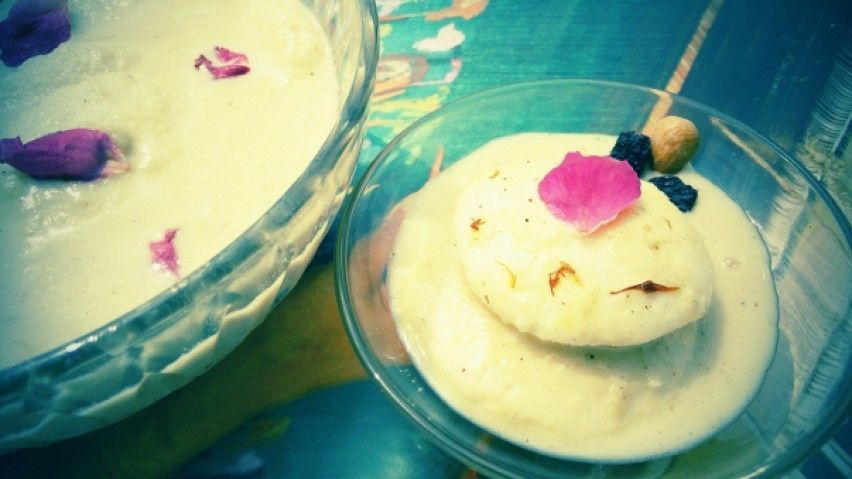 4) Flavoured Phirni– This Janamasthami give a modern twist to tested recipes by adding new life to old classics. Like the Flavored Phirni. The combination of rice and milk makes for a wonderful and creamy dessert that has been one of my favorites. But innovation is the key to success and by trying Flavored phirni made by Sangeeta Pamnani, you can make a successful dessert.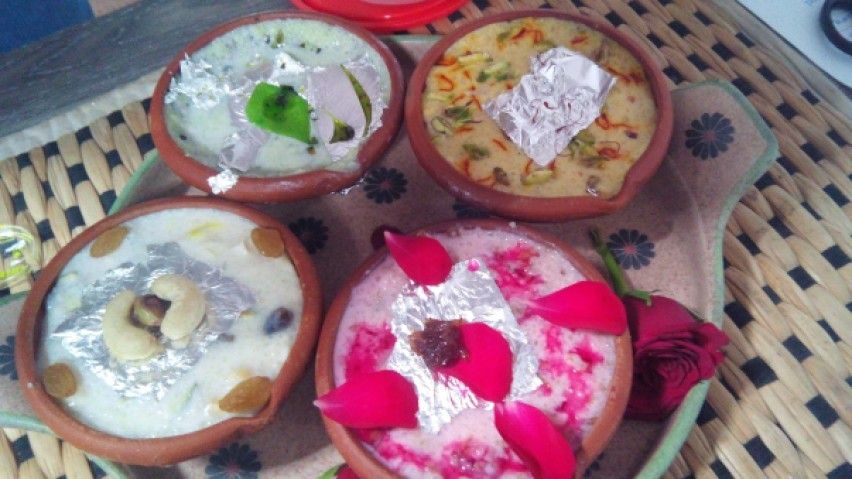 5) Paneer Payesh-The Bengalis are great food lovers and take pride in their cuisine. With good reason that is. Take the paneer payesh is a perfect example to prove this point. Paneer payesh is a dessert that is well like and can be a good experiment. Try something different this festival
Recipe- Paneer Payesh made by Sumitra Chowdhury
6) Lassi or Chhas- Buttermilk is not on the traditional Janamasthami menu. But can be a nice addition to it, not just because it fits the theme but it can be a healthier alternative to the soda-based beverages. One single glass has so many health benefits- it helps in digestion, keeps the bones healthy, provides energy and all in all can be a refreshing drink. Try this mint Chaas made by Ranjani Raj to give a twist to the traditional recipe.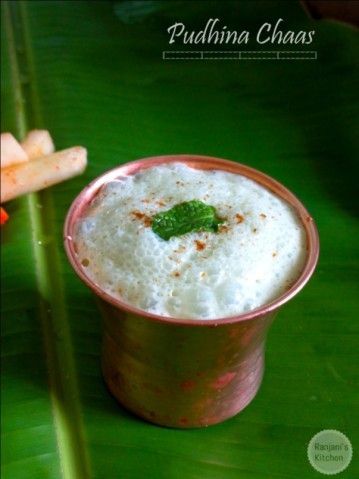 7) Brown Rice Kheer– Kheer is traditional dish but going with the theme of non-traditional setting, you can try making this brown rice kheer which is not only tasty but healthy too. The texture and flavor of this dessert is going to be different from the traditional kheer but the recipe is simple and can be an interesting experiment this Janamasthami.
Cherry and nuts brown rice kheer made by Waagmi soni or Brown rice kheer made by Charus Cuisine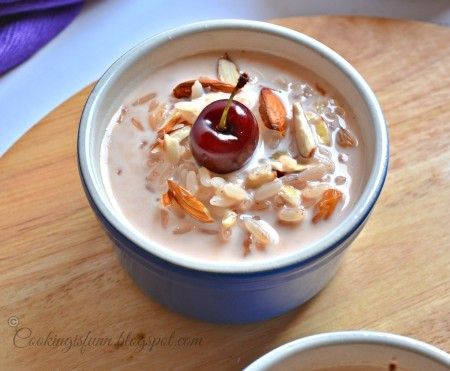 9) Kulfi– At the time of festivals we tend to go a little over board with desserts. Well it is the perfect excuse to load up on a variety of sweets and eat your hearts fill. The next dessert on our list is Kulfi. This Indian frozen-dessert is easy to make and a change from the other mithia that is popular during these festivals. Try out Homemade barfi kulfi made by Suhan Mahajan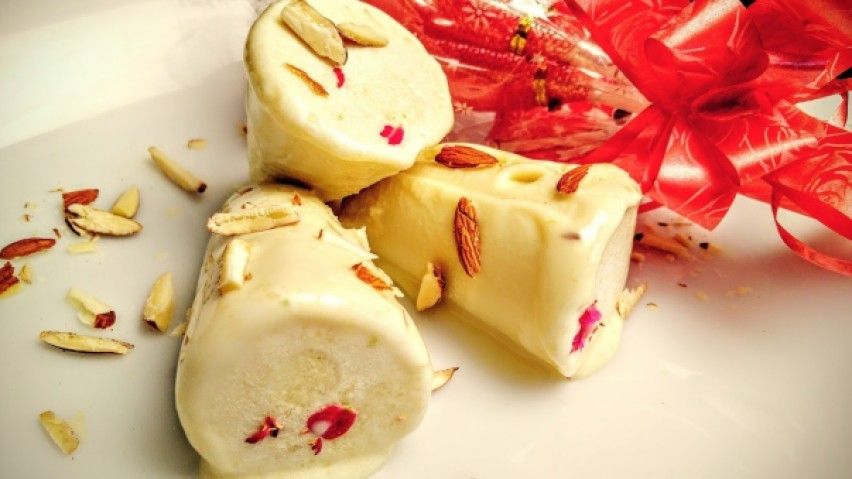 10)Panner tikka-In case you are tired of sweets and in mood for something snaky, try paneer tikka at home. This dish which is marinated-cottage-cheese-in-curd is full of protein and calcium as it has two substitutes to milk. The preparation time is not more than 15 minutes and serves as a good snack for gatherings or to satisfy the hunger pangs.
Recipe- Kasuri-methi-paneer-tikka made by Riddhi Vasavada or Abgoori-paneer-tikka made by Sayan Majumder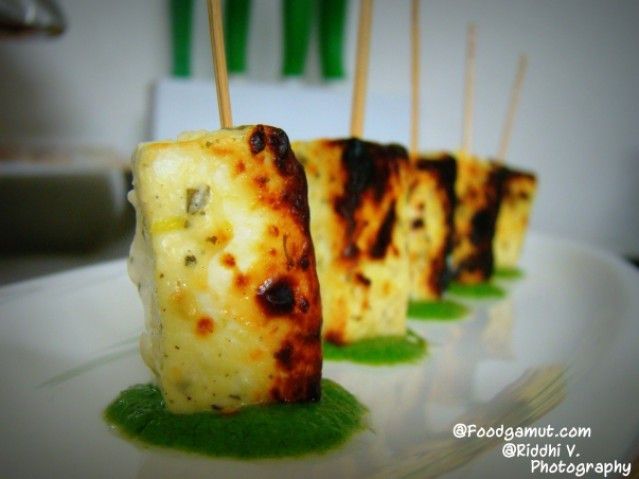 11) khoya Peda– Pedas are a classic sweet perfect for any festive occasions. These little circles of milk and sugar are tasty and loved across the country. Even in mixed company, like those Janamasthami gatherings, where all you're near and dears come over. They can be given as party favors or can be the perfect sweet to serve.
Recipe- Khoya Peda made by Charus Cuisine or Kiwi-ka-peda made by Sapna Karnwaludaiwal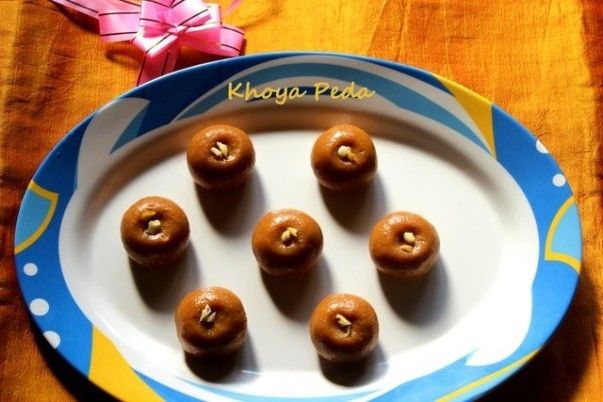 12) Mishti-Doi: A staple from Bengal and can be added to your Janamasthami celebration. This sweet version of curds is an interesting addition to the dining table. This dessert is made from thickened milk and sugar and here is present a healthy version of Misthi Doi as it has palm jaggery which is a healthier alternative to white sugar. Try making it and your guests would love it.
Instant-nolen-gurer-mishti-doisweet-curd-with-date-palm-jaggery-in-a-jiffy made by Saswati Hota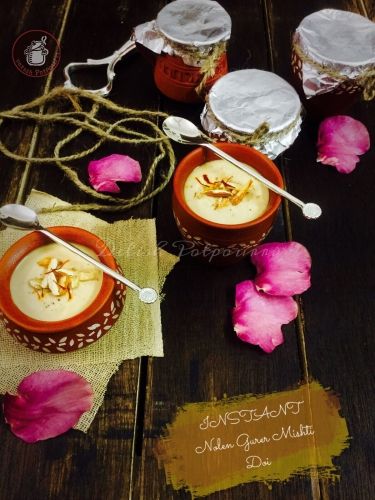 13) Chhena Poda literally means Roasted Cheese in Odia. The legend has, that a backer added sugar and seasonings to some leftover cottage cheese and left it overnight in the oven and next morning he had a new dessert on his hands. This Janamasthami, chhene poda can be a good addition to the list of desserts.
Recipe- Chenna poda made by Roshni Subudhi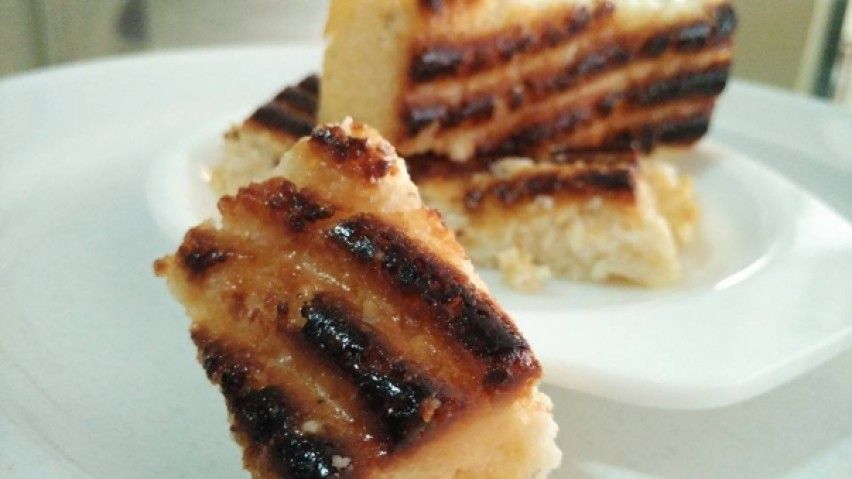 14) Indrani is something like the custard pudding. It has paneer, milk, sugar and a variety of other elements that adds to the dessert. It's a dessert from Kolkatta and now one of the lost recipes which is not prepared much but give it a try.
Recipe – Indrani made by Sayan Majumder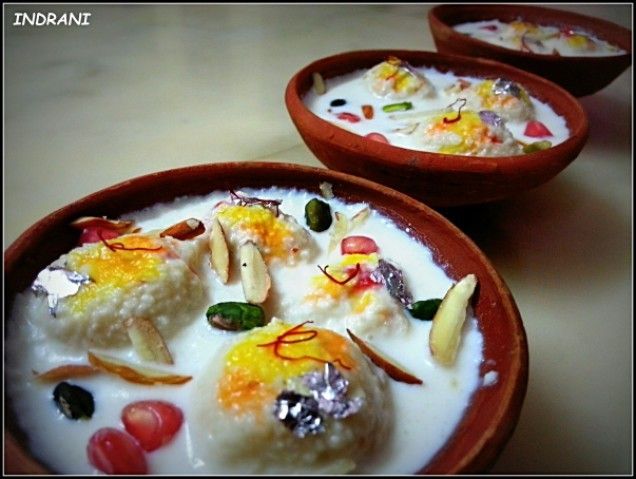 15) Chaman Qaliya is a Kashmir curry. Cooked in milk and lot of Kashmir spices, it is an interesting and seems almost exotic in its flavor. This Janamasthami you can cook this paneer- based dish and break-away from the traditional dishes.
The recipe- Chaman qaliya made by Shaheen Ali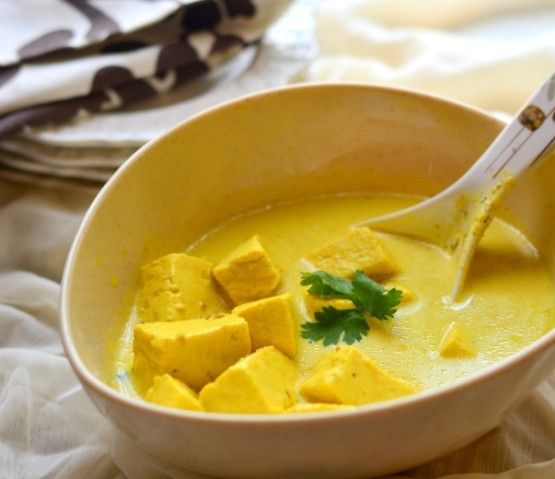 16) Barfi : With the hope to please lord Krishna all Indian Household try different varieties of sweets and desserts and Barfi is one such sweet dish which is prepared in most of the NothIndian households. Most of the time barfi is made from Khoya and milk but this barfi is also a source of protein as it contains Channa Dal. Check out
Channa dal barfi made by Geeta Biswas or Nariyal-magaz-burfi made by Pooja Bhushan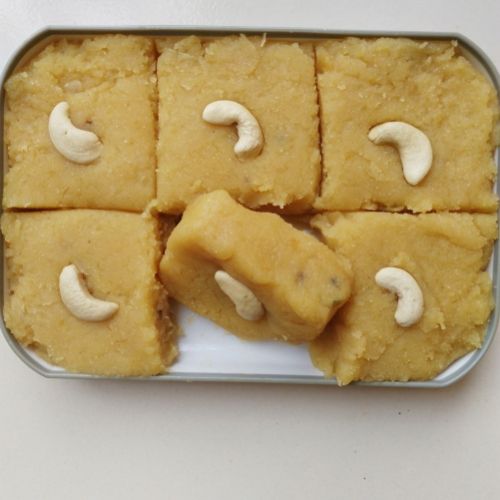 17) Ladoos : Coconut Makhana Ladoo are healthy ladoos as both coconut and makhana are nutritionally rich, full of fibers and very beneficial for health. Minimal quantity of ghee is used in this recipe but taste is much different from other ladoos.- says Suhan Mahajan
Try out : https://www.plattershare.com/recipe/coconut-makhana-ladoo