With the hot summer picking up, it's time to churn ice, squeeze some lemon along with a spoonful of Sugar and make the humble Lemonade (Indian Shikanji ) to beat the heat. Gone are the days when Fizz of the cola and other cold drinks were considered as the only solution to fight the scorching sunny day. As people become more and more health conscious, Cold drinks have been replaced by Cold-pressed juices. Alcoholic drinks are no more as cool as Non-Alcoholic drinks, natural coolants and special mocktails are filling the bar counter.
Be it your Kids or your guests, you would definitely want to serve them a frosty sip of fresh lemonade to quench their thirst on one of these hot days. Why always make simple lemonade when "Exotic-n-Easy" Fame Meera Girdhar, who is also a kids recipes expert has shared refreshing Mocktail recipes.
Meera Says –
"Presentation is the most important thing when you are serving a glass of juice to your kids, so don't forget to style your glass while you present it to your young critics."
Cucumber Lemonade: This is one refreshing drink which you should have every time you plan to go out in sun for a very long time because cucumber has a natural tendency to cool down the body. Cucumber lemonade is not only refreshing but would keep your body hydrated for a very long time.
To make Cucumber lemonade peel and cut 2 cucumbers, squeeze 2 lemons and 3 tablespoon of sugar and few leaves of mint. Blend them nicely and strain it. Add Soda to fill the glass and you are ready to serve it by garnishing it with cucumber slices.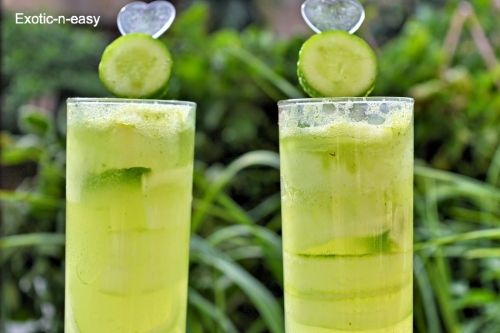 Strawberry Lemonade: Simple, seasonal and sizzling cold, strawberry lemonade will hit your all-season sweet spot as this drink has added honey to give the extra sweetness to the drink. To make this mocktail, all you need is strawberry of course, but you also need lemon and mint without which there is no refreshing drink in the world. Just blend strawberries, honey and lemon juice, add few more chopped strawberry to give the slushy texture and garnish – yes you know it with mint leaves.
Strawberry Coconut Lemonade: This pink colored lemonade is delectable and delicate drink which is perfect for your summertime parties with friends. Why should lemonade be always boring?
To make this pink Lemonade, chop Strawberries, crush mint leaves and slice lemons, muddle them nicely in a glass. Add Coconut water, Soda and ice cubes. Coconut water is known for its health benefits so why not make this low calorie drink for the coming hot days.
Raw Mango Chiller: A different version of traditional Aam Panna. Raw mangoes give a tangy flavor to the drink and should be consumed when in the season. To Savor the Classy Flavour of Mango, All you need it raw mangoes, mint leaves and lots of ice-cubes. Add the dash of roasted cumin powder and black salt to give a perfect tangy taste to chill your drying throat.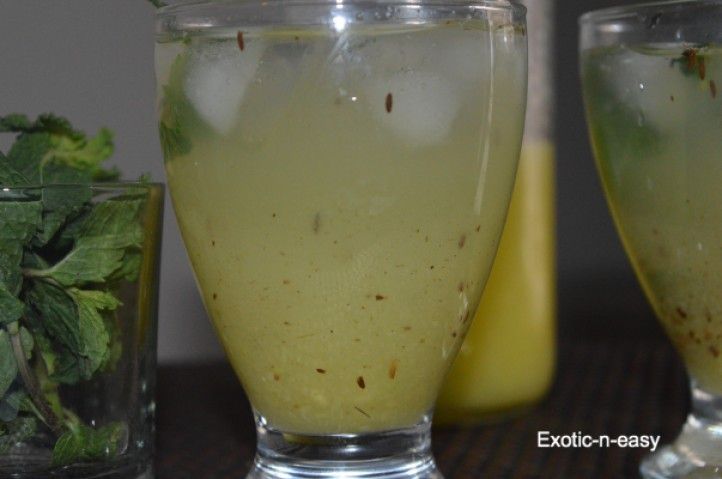 Paan Lemonade Mojito: If you belong to UP and have not tasted Banarasi Paan then there is something wrong with you as a foodie. This delicacy from Uttar Pradesh (one of the states of India and is famous for the ancient city of Varanasi and its Banarasi Paan). To make this lemonade you need the meetha Paan and lime juice, Chop 1 Meetha paan (You can get from any Paan Shop –found everywhere in India), cut lemon slices, sugar and ½ cup water muddle it, add sprite and garnish it with mouth freshener.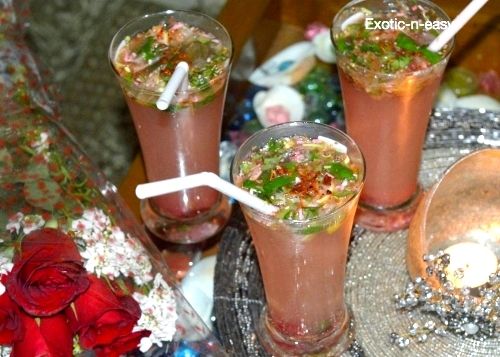 Pineapple Lemonade: Let's agree we all love change, Pineapple Lemonade is a breezing fresh drink where simple old traditional lemonade gets the flavor of Pineapple. To make this We need 1 Medium Size Pineapple, 3 tablespoons of Lemon juice, 1 tablespoon of Sugar and mint leaves, Blend and strain and add Soda water and serve it Chill.
Fruity Mocktail: Perfect party Planning drink. Get the fruit juices from the market, Add fresh fruits of your choice. Fine Chop fruits like apple, Cherry, orange, and Pineapple. Add Lichee juice and apple juice and mix it well. Add all the chopped fruits. Fill the Glass with Sparkling water or Soda. Don't forget the presentation.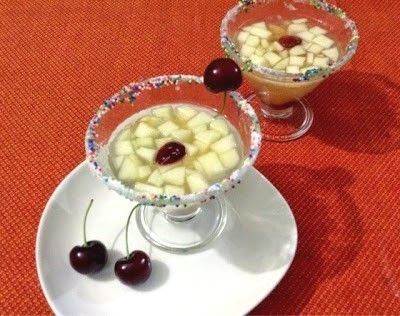 Mango Apple Fusion: Savor the Classy Flavor of Mango Juice, Chop and blend 1 Riped Mango with 1 tablespoon of Sugar, Add 200 ml of Apple Juice, Fill the rest of the glass with Sparkling water or Soda and serve Chill.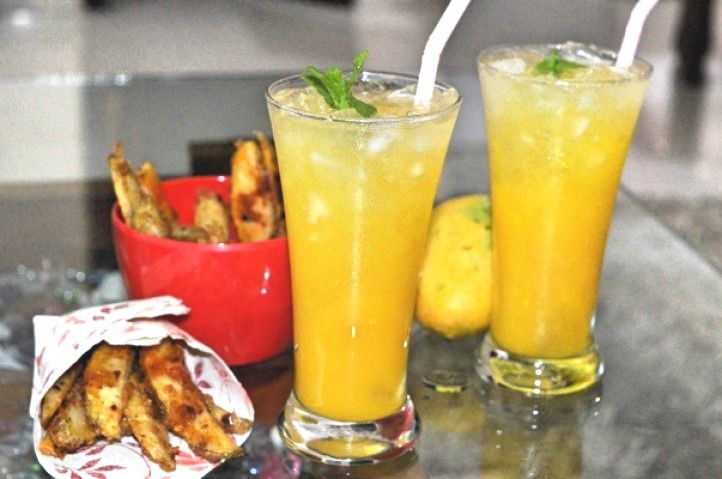 Guava Slush: A Slush is little thicker than a lemonade. Making guava juice would mean that you are straining all the pulp of guava but if you want to enjoy the true goodness of this sweet fruit then slush is the answer. To make Guava Slush, deseed the guava and puree it. Add lemon juice, honey, and mint and Soda water to this puree. Blend it with the muddler. Don't forget to decorate the serving glass with Red Chilli flakes. This is the authentic ways to have guavas in northern India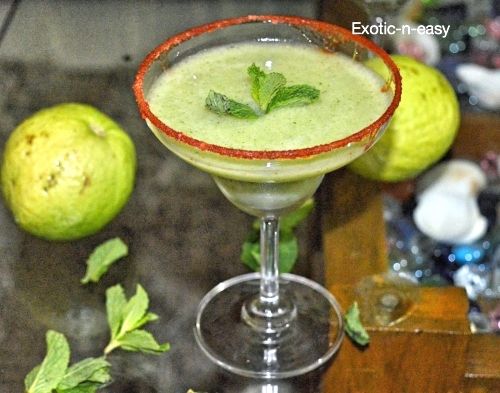 Ice Cream Soda: You can make Ice cream soda in three variant be it chocolate Ice cream soda or chocolate lovers or Strawberry Soda or Orange soda, they will bring your childhood memories back as the colors will enthral you.
To make any Ice Soda all you need is 2 scoops of Vanilla ice cream, Soda, Ice cubes and the syrup or squash of chocolate, strawberry or orange to bring out the flavour you want to sip.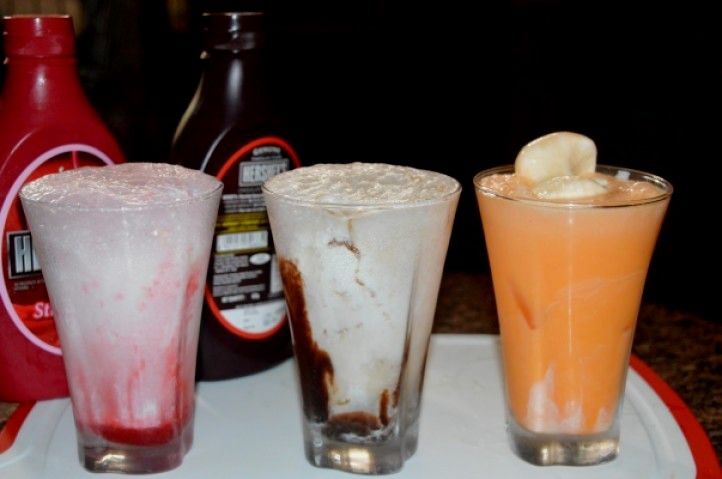 Vanilla Blue: Why should drinks always be red or orange in color? Let's try something different. Vanilla Blue is one just perfect drink which breaks the monotony of Red and orange. To make this drink for your porch sipping evening, Add 2 scoops of Vanilla ice cream, 1 Tablespoon of citrus blue and Soda, Garnish with lemon slices and mint leaves. Don't you think it will set the perfect mood for a sunset?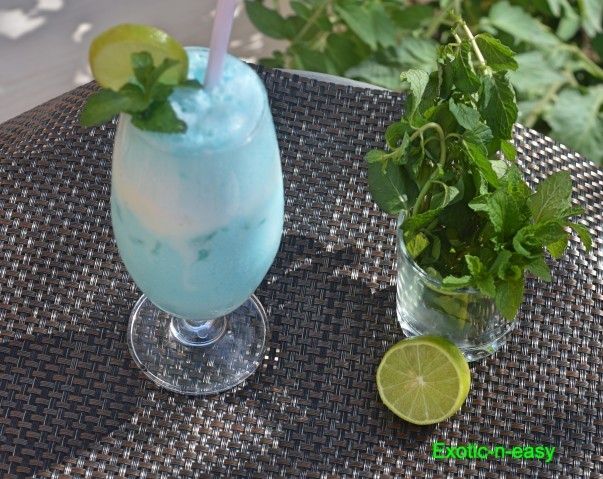 Strawberry Vanilla Shake: Remember those childhood days when milkshakes were the best thing to have after a fighting game of football. As the spirit of the game used to be alive, winning the milkshake competition was another challenge of the day. A mustache of milk froth was a nostalgia. To make the strawberry Vanilla shake, you would need strawberries, 1 glass of chilled milk and a scoop of Vanilla ice. Blend it and garnish it with few chopped strawberries. Serve chill.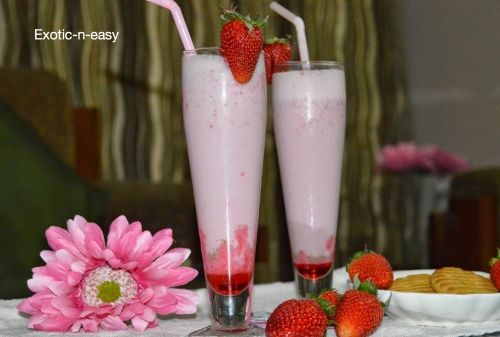 Fruit And Nut Smoothie: If you feel eating fruits is an exercise then drink it. To make this smoothie, Add 4 strawberries, 1 Riped Banana, 1 tablespoon of chopped Almonds, 1 cup of Vanilla ice-cream, Cranberry crush, 1 tablespoon of cocoa powder and Sugar. Just blend it and you will love serving it.
Strawberry Frappe: Enjoy the restaurant style frappe at home. With Milk, strawberry syrup or crush, add a scoop of Vanilla ice-cream, blend it. You can add Milk ice cubes(just freeze milk in IceCube tray) and garnish it with Sweet Confetti.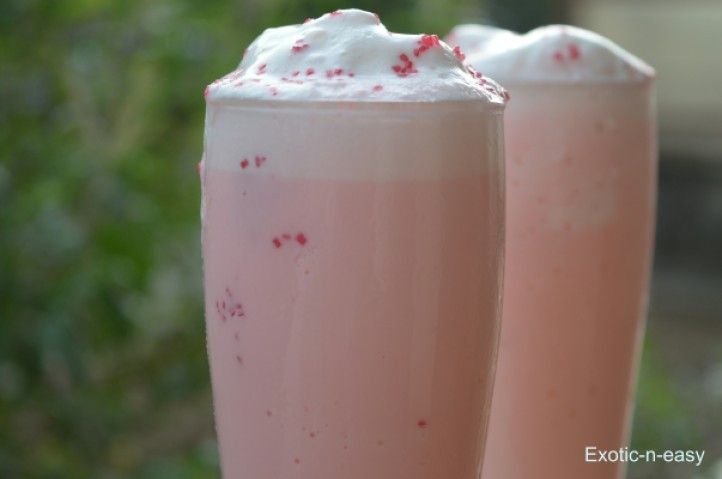 All of the Above refreshing, out of the box Lemonade and mocktail recipes have been shared by Meera Girdhar.
She is a versatile personality, passionate about cooking and also about her work. She is a commerce post graduate handling HR in a start-up. Three years ago she started her cooking blog www.exoticneasy.com with a motive of helping people to make exotic dishes in the easiest manner.
Her style was to prepare dishes rich in nutrition and also rich in taste. She got inspired by the culinary skills of both her mother and father. Today preparing and learning new dishes enthuse her and she looks forward to opportunities to walk into the kitchens of famous restaurants to understand nuances of cooking.
Her simplistic techniques help to make extremely complicated looking dishes very easy. Her range of dishes varies from snacks to main course dishes, from desserts to range of refreshing drinks. She has won many accolades in her pursuit of her passion like Sanjeev Kapoor's recipe of the month; Tarla Dalal's recipe of the week etc. Follow Meera on Plattershare, Facebook and her blog Exotic-n-easy