Nothing ruins that perfect diet, like those evening cravings. It is the worst, too early for a proper meal and too late for anything but an evening snack. But only if the struggle ended there, now you need to find a healthy evening snack to kill hunger pangs, because otherwise your waistline and cholesterol level both start changing drastically.
A simple easy evening snack recipe is the one which is appetizing, a perfect companion to the tea and most importantly quick to make. Nothing is more annoying than to wait for your food (especially when you are hungry). We live our lives in the fast- lane, so it is just reasonable for us to expect the same from our food. Quick and easy. Listed below are some of the popular evening tea snacks recipes –
1) Bruschetta –This Italian snack, is easy and healthy. It's grilled or toasted bread which can be had with different combinations of herbs and vegetables. Tomato, basil, and cheese have been a crowd favorite but you can make a cream-mushroom or an olive based bruschetta as well.
The word bruschetta comes from a Roman word, which means 'to roast over coals' but in today's time, we have other option to grill our bread and alter the recipe according to our own convenience. Click for the snack recipe – Bruschetta
2) Hummus and Pita bread– Hummus is an Egyptian dip, over the last couple of years it has gained a lot of popularity, around the world. It's easy to make, all you need to do is remember to stock up on the Pita bread because hummus doesn't take the time to make provided you have done the preparation work on soaking the chickpeas for few hours, beforehand. The good thing about hummus is, you can store it and consume it for a couple of days.
Click for the snack recipe – Hummus and Pita bread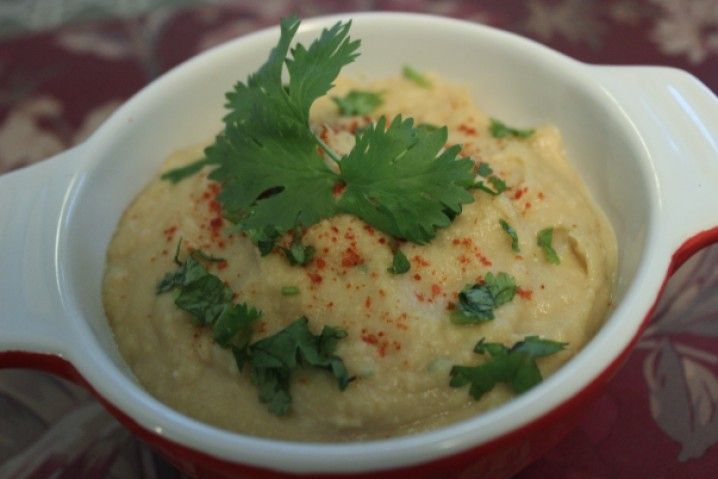 3) Grilled Sandwiches-Easy, quick and healthy. But the best part is you can customize it according to your choices. There is no rule against what doesn't go. You can have a carrot, cabbage and cheese sandwich or a corn, bell-peppers and cheese or a simple potato sandwich or just play it safe and have a grill cheese sandwich.
Click for the snack recipe – Grilled Sandwiches
4) Cheese Rolls Ups – Grate carrots & cheese, mash some cottage cheese, chop bellpeppers real nice and small. Mix all of that with some salt and oregano. Then take bread and roll it into thin sheet. After that take the mixture and spread it onto the bread. You can toast it or shallow fry according to your taste preferences
Click for the snack recipe – Cheese Roll-Ups
5) Chips & Dip– Dips have been a crowd pleaser. It is healthy and tasty. You have a variety of options available. It's quick to consume and easy to prepare. And for a healthier version, you can replace the chips with salad and have carrots and cucumber instead. The recipe is easy -:
Put curd in a strainer and drain all the water out.
Then add some milk in the curd to make it creamy.
Once your curd is creamy, add your finely chopped vegetables (cucumber, carrot, capsicum, onions, and coriander). Then add salt and pepper to the dish.
Mix well and serve either with chips or fresh vegetable sticks
You can also spread the dip or toasted bread and have an open sandwich or check out the recipe for baked sweet potato chips
Read about how to make easy, cheesy Dips for your party.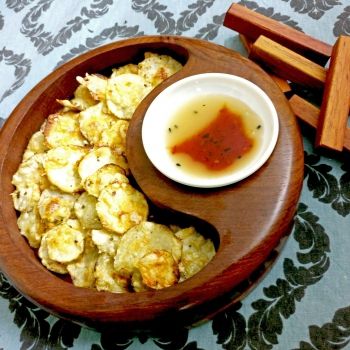 6) Khaman Dhokla– This is a quick Indian evening snack recipe from the state of Gujarat. The snack is made of besan and curd and as it is steamed it is a must go evening snacks recipe for diet-conscious people for their instant cravings. It's easy to make and healthier than most desk snacks.
Click for the evening snacks recipe – Khaman Dhokla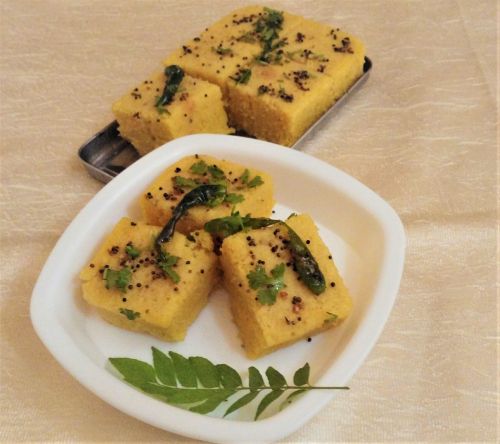 7) Stuffed Mushroom – This recipe is for mushroom lovers. Stuffed Mushrooms are Bize-sized Snacks which can be enjoyed as the snacks at 4 o'clock or as the starters during the Dinner get-together. They also go well if you want to have them with your bread-omelette during the breakfast. Hence this is a versatile dish which can be enjoyed at any point of the time. Mushrooms provide protein, calcium, and iron. They should be cooked as their cell wall cannot be digested to gain nutritional benefits. Click for the evening snack recipe – Stuffed Mushroom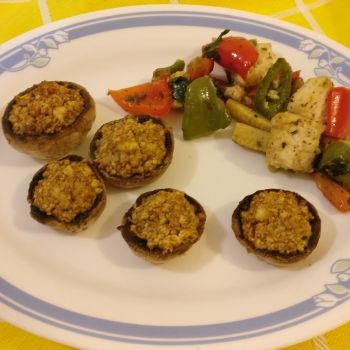 8) Grilled Cottage- Cheese (Paneer) – I think potato and cottage cheese is the staples of every vegetarian household. And the different variety of snacks that can be made out of them is the secret behind their success. Take grilled paneer for example; it is so simple it requires no extra effort.
Just cut the paneer into small 2 inches squares.
Marinate it with oil, salt, and spices like Cumin powder and Carom seeds
Then grill it on the frying pan.
After they are reddish-brown, you will know the snack is ready to consume.
Or to add variety try Garlic paneer.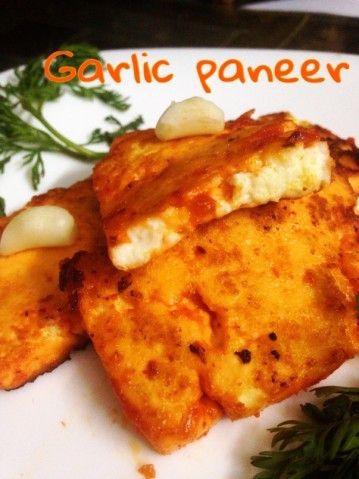 9) Sooji Vegetable-Open Toast-These are just a couple of steps, so that makes it easy.
Take your main vegetables (capsicum, bell peppers, onions, tomato, chili and Coriander(dhania) ) and cut them into fine pieces.
Then mix them into a bowl with sooji, salt, pepper and water. When the ingredients are mixed together into a paste.
Spread the mixture onto a slice of bread and cook it in a non-stick pan with very little oil.
Flip it and toast both the sides.
When you have a healthy snack or you can also try CornCheese Open Toast which will add a delight to your kids birthday party.
10) Hash-Browns-Boiled potatoes are readily available.
All you need to do then is grate the potato, add cheese, salt, and Italian seasoning into it.
After that turn it into a round/square patty.
Then cook on the pan in some oil. It will get a nice brownish color.
Depending on your taste and preferences, you can add corn on top, before serving.
11) Aloo-Papad Chaat-Grate boiled potatoes, and add green chili, dhaniya, salt and pepper into it. Roll that mixture into a papad. Then roast the papad on the open flame. You have a quick and easy snack or if Aloo is not your favorite and you are health conscious try Spicy corn chaat recipe which is filled with health and taste.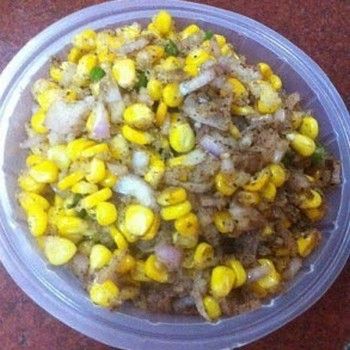 12) Peanut Chaat – Peanuts are boon for vegetarian and are rich source of proteins but eating them simply can be boring at times so why not make a healthy chaat by adding onion, tomato, Leaves of coriander and a pinch of Famous Indian Chaat masala
Click for the snack recipe – Peanut chaat
13) Quinoa snacking – Nothing can beat this snack in putting efforts as this is a complete effortless snack and is healthy beyond comparison. It has super food Quinoa and curds with honey and dry fruits.
Click for the snack recipe – Easy snacking quinoa with curd
14) Baked Potato Spaghetti Rolls: Simple Bread potato rolls are an everyday story but our tongue us always looking for innovations and baking is a new trend in today's foodie's world as deep frying is a BIG NO-NO by health conscious foodies. Try out Potato spaghetti rolls which are baked and are the perfect evening snacks for your guests.
Click for the snack recipe – Baked potato spaghetti rolls
15) Egg but not the French toast Making French toast is a daily job and a kid's affair so try something different yet easy. Adding Chia Seeds to any dish be it Egg which gets soaked up quickly is the biggest trend and so try making this recipe which takes less than 5 minutes to get cooked. Check out the egg recipe with the healthy twist:
Click for the snack recipe – Savoury egg chia seed pudding