Hair thinning and balding in men though terrifying is very common nowadays. Men suffer from hair loss after a certain age and there are plenty of reasons for losing hair. Among the many hair loss and baldness causes, some of the obvious ones are hereditary and lack of proper nutrition along with change in hormones, improper diet, stress, unhealthy hair habits, genetics, medical conditions, illness, and even cosmetic procedures can cause hair loss in an early age.
As per study, an estimated 40% of men will have noticeable hair loss by age 35, and an estimated 40% of women will have visible hair loss by the time they are 40.
Hair loss in male is more common than in females as men have more DHT (the hormone androgen responsible for hair loss) than women in their body. Since hair loss is a result of the hair follicles' sensitivity to DHT, thinning hair and hair loss often begins at an earlier stage for most men than women.
Following the emotional stress of hair loss, people tend to fall prey to dubious costly hair restoration and hair transplant treatment procedures. Hair transplantation is surgical technique that moves hair follicles from a part of the body called the 'donor site' to a balding part of the body known as the 'recipient site'. Apart from being painful and costly (hair transplant cost minimum 35000-1,00,000 rupees in India), transplantation process has several side effects like bleeding, infection, swelling etc.; in addition to the fact that if not done by an expert hand can result in nothing other than scars. In recent times, innumerable clinics have emerged claiming to provide cheap hair restoration and transplant treatment, but the credibility of which are never known.
The Salman Khan hair transplant story is an example of such false claims by these clinics in India. Salman Khan's surgery came into picture of media when he was photographed bald in 2003, after a failed attempt of hair restoration in India. Media again spotted him in 2005 when he was seen with the visible scars on his head. In between the period of 2007 to 2013, Salman made many visits to Dubai regarding his surgery. It is said that synthetic fibre was woven into his scalp. Doctor achieved perfection this time, as Salman's hair looked real and natural. But after the surgery his scalp was yet dealing with the scars from multiple hair restoration procedures which may never heal. But you should also be aware to its consequences also as the fact have been introduced that synthetic hair will continue to inflict further damage to hairs unless it is removed.
He spent more than 1,00,000 Rs each for three months to perform grafting on his head, from both cells of his own and from others also. It is not clear whether he is performing additional options, such as using supplements or anti-hair loss drugs, to keep the hair he has surgically installed.
No matter what the reasons are, losing hair is not a good sign and the best way to avoid baldness is by relying on nature. So, we list some of the best home remedies and juices for you that could help in hair restoration.
Carrot Juice
Carrot juice is rich in beta-carotene that gives your hair a beautiful shine and colour, restoring and strengthening the structure of hair follicles. Also a good source of vitamin C, it helps in increasing blood flow to the scalp thereby aiding in hair growth, in addition to being an excellent nutritional health drink. So it's a great idea to start your day with glassful of bugs bunny's favorite vegetable. Recipe
Onion Juice
Onion juice works as a stimulant in the growth of hair by increasing the blood circulation in the scalp. Apart from this, onion juice is also known for its antiseptic properties that keep the scalp clean. Onion juice can be applied on the scalp directly. Though very strong and pungent in odour, onions can be used alongside rosewater on your scalp, which has to be later washed off after about an hour with shampoo. Learn to make it properly here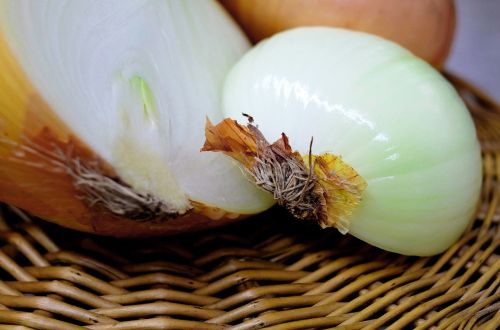 Garlic Juice
Garlic, just like onion, is also a natural hair stimulant that provides nourishment to the hair follicles and increases the blood circulation in the scalp. Therefore, applying fresh garlic juice topically on the scalp is definitely one of the best natural solutions for effective hair care and hair re-growth. Learn it here.
Coriander Juice
Coriander juice is also said to boost hair growth and fight against hair fall. So, whether it is added as a part of coriander-spinach-lettuce drink or banana-honey-biotin drink, it will definitely add to health along with a zingy uplift to you taste buds. You can also make a paste with freshly chopped coriander leaves and water, from which the juice has to be filtered and applied to the scalp for about an hour, before shampooing it off. Recipe
Cucumber Juice
Cucumber juice is known to promote strong healthy hair and can help prevent hair loss by helping the body fight its common causes. The other benefits of cucumber juice are weight loss, a stronger heart, stronger blood vessels, and better circulation; benefits which can be directly related to the juice being able to prevent hair loss. Ideally, cucumber juice should be consumed in the morning. Recipe
Almond & Vegetable Juice
Almond milk makes for a very healthy and tasty drink and when paired with selective few vegetables would be win-win for your health. The nutrients, oils and minerals from the almonds are specifically added into the juice for their hair growth and health giving properties. Read more about it in detail and find the recipe here
Wheatgrass juice:
Wheatgrass goes straight into the bloodstream, quickly alkalizing balancing our cells and absorbing toxins. Wheatgrass juice is full of chlorophyll which is almost identical in composition to haemoglobin which is the molecule that provides oxygen to cells, which is another reason this juice is so beneficial for overall health and healthy hair. Since wheatgrass has few side effects, it should be taken fresh and only after proper know-hows. Here's the recipe for a delicious wheatgrass rasam.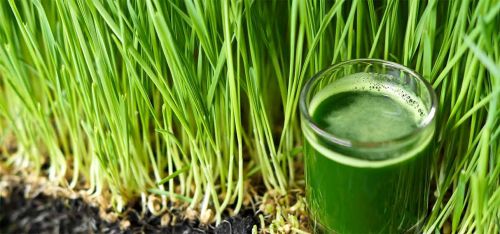 Gooseberry Juice:
Gooseberry (amla) is wonderful for the hair and the best cure for baldness. Add lime juice to gooseberry juice and apply the mixture on your scalp. Leave it on for 30 minutes and rinse; or create a nice concoction and gulp it straight for a better body. Recipe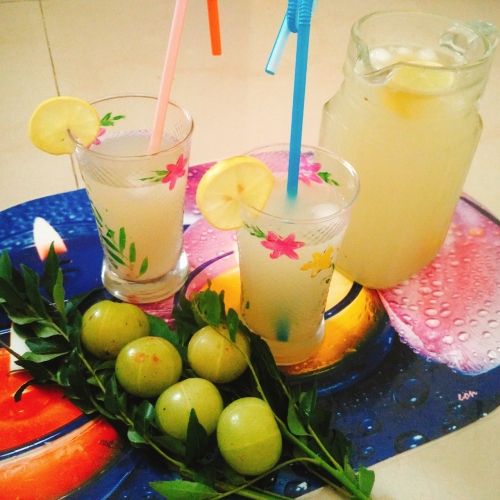 Kiwi Juice
Kiwi fruits are a fantastic source of vitamin C and also a great antioxidant. This antioxidant activity may help to protect the hair follicles and encourage growth. Vitamin C is also essential for the immune system, and as we've already seen, when the immune system is properly balanced it is less likely to react against the hair follicles. Like many other colourful fruits, kiwi fruits also contain a wide variety of flavonoids and carotenoids, which can also act as antioxidants. Kiwi fruits also contain small amounts of copper which is known to contribute to hair pigmentation.
GUAVA JUICE
Guavas are one of the best sources of vitamin C, containing twice than that found in kiwi fruits! Guavas are said to be rich in the antioxidant carotenoids lycopene, lutein and cryptoxanthin which may also have a protective effect. Guava Slush recipe.
SPINACH JUICE
Spinach is a good source of iron. This is particularly important as iron deficiency is a common cause of hair shedding in women – a type of hair loss called 'chronic telogen effluvium'.
Spinach is also a good source of a variety of vitamins and minerals including vitamin K, vitamin C, folate, manganese, magnesium, copper and beta carotene (the precursor to vitamin A), and is rich in flavonoids and carotenoids that act as antioxidants. Recipe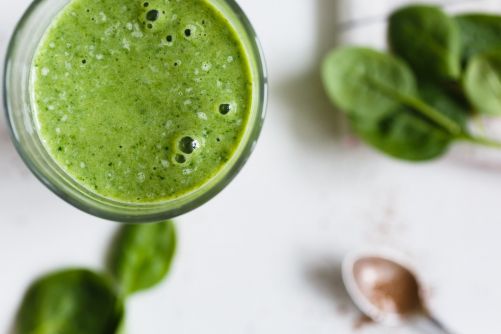 Hair loss can be equally traumatising for both victimised male and female along with their partners worrying over their receding hairlines, but the above mentioned natural remedies along with a healthy and well-balanced diet, consuming lots of leafy green vegetables and beans, as well as using only high quality hair care product is essential for helping combat thinning hair problems. Regular exercise, not smoking, and drinking alcohol in moderation are also key practices to consider if you are struggling with hair loss at a young age.
Reference link 1, link 2, link 3
Learn about Cheap Hair Restoration