The best ingredient to loads of ambrosial and nutritious recipes for any meal of the day; be it breakfast, lunch, brunch or casual snack is the egg. A great carrier of proteins, vitamins and minerals, eggs have, are and will always continue to be everyone's favourite dish and it being healthier and affordable add up to its charm. Serve it any form, one can never get enough of eggs and here we have compiled you a list of 10 different ways to cook an egg that definitely will make you the greatest and most favourite chef of your circle.
Sunny side up
Looking all juicy and tempting, having your eggs sunny side up means the yolk is as vivid as the sun. To do this, on medium flame, add enough oil to coat the bottom of your pan. Crack eggs one by one to the pan and cook till you see that the whites are set but the yolks are still runny. You could also cover the pan for a minute or two to cook the whites. After that, remove the pan and take out the eggs using a spoon or spatula. Drizzle some salt and pepper and serve them.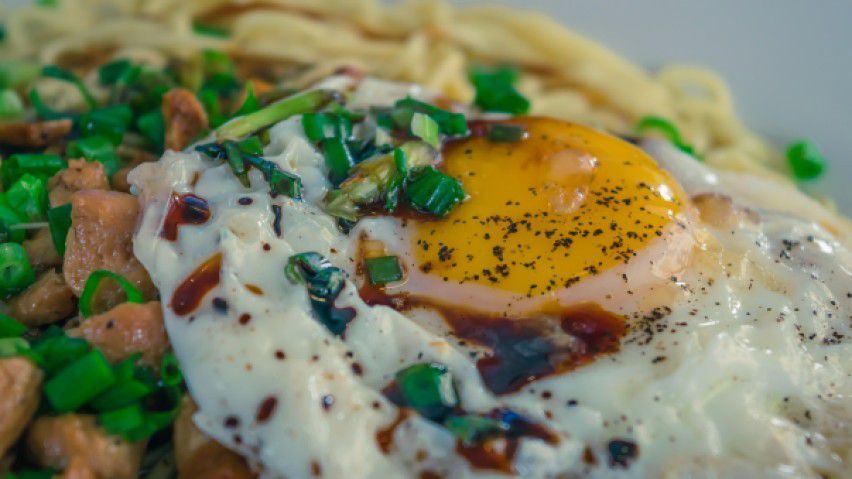 Poached eggs
Break the myth of poached eggs' preparations and master the technique that is very simple than it may seem. Take a wide casserole and fill it with water and let it boil. Then, bring it to medium heat and allow it to steadily simmer and add a pinch of salt. Snap your egg into a cup and pour it into the water carefully. Usually a poached egg would take around 4 minutes to cook. You could also create a whirlpool to help the egg poach. Poach till the egg is firmed up. Remove with a slotted spoon and serve it with toasts to taste heaven.
Deviled eggs (Devilled eggs)
Looking very enticing and beckoning just at the sight of it, deviled or devilled eggs are always the perfect route to test your creativity. First prepare and slice the peeled hard-boiled eggs in half vertically. The basic filling recipe would be to mix the yolk out of the hard-boiled eggs, Dijon mustard, mayonnaise, salt and pepper. Fill it evenly to each of the sliced eggs and season it with herbs and spices to give an extra zing. Remember, you can always show creativity in the filling so make it spicy, sour, creamy or whatever and wow your guests.
Scrambled eggs
Chink the eggs in a bowl and beat them using a fork or spoon. Add some milk and continue beating it. Now pour the egg mixture into a pan and let it cook for a minute or two before pushing the eggs into the mid of the pan. You can also add herbs, some fresh veggies, a hot spicy sauce or just plain cheese and continue stirring till you get the perfect consistency. Season it with spices and herbs and you will yourself not getting over this incredibly easy dish.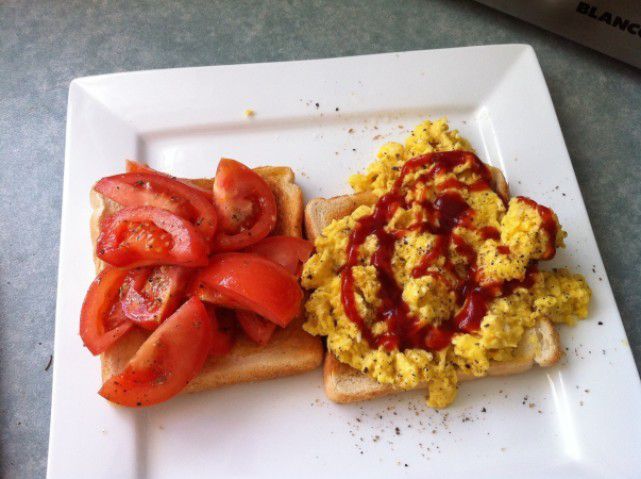 Omelettes
Very simple and painless to make, even a small kid could do omelettes. Snap the eggs open in a bowl and mix it along with salt and pepper, finely chopped onions, tomatoes, green chilli and coriander leaves. Now take a skillet and leave it to get hot. Add butter and after it melts, pour the egg batter and rotate your pan around to let the batter spread evenly inside the pan. Use a spatula to soften the edges and when the omelette turns golden brown, shift it to the plate. Decorate your omelette and serve them blazing hot! The key here is not to overcook the eggs.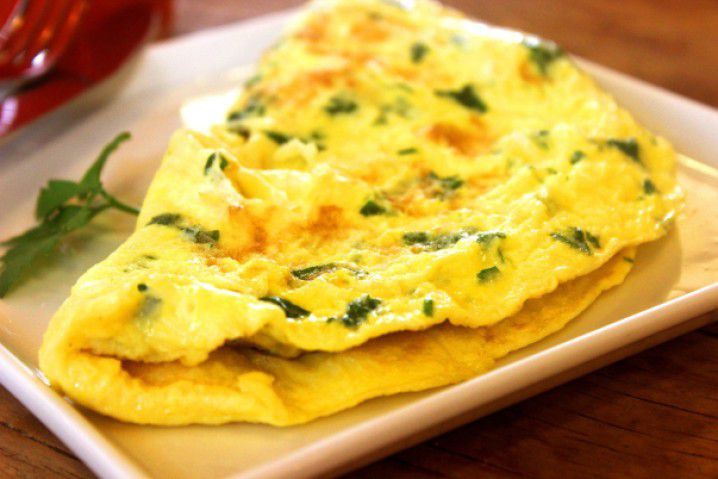 Hard-boiled eggs
Another way you can cook the eggs is by hard-boiling them. Place your required number of eggs in a pot and submerge all the eggs with cold water in it. Bring to a boil and close the pot. After a few minutes, get the pot from the fire and let it calm for around 12 to 14 minutes. Carefully pick the eggs from the pot and keep them in bowl of ice water until they are absolutely cooled. Now store these hard-boiled eggs in a closed container for up to one week or so in the refrigerator. Crack and peel them after and serve it your guests on salads or sandwiches and spot them spout their tongue in taste.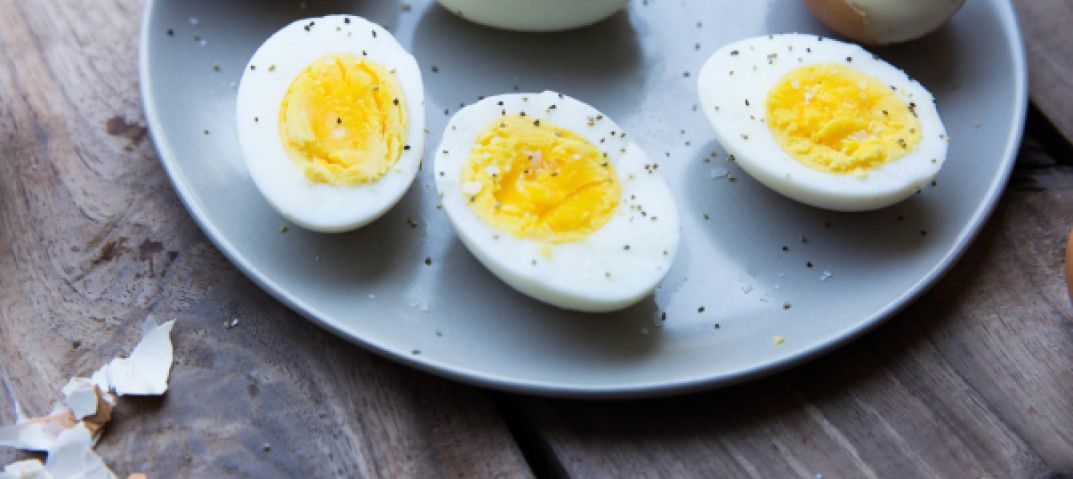 Soft-boiled eggs
Place the eggs in a pan and fill them with cold water in such a way that all the eggs are submerged completely. Bring to a boil on high and when the water starts boiling keep it in medium flame. Cook the eggs for 4 minutes until the white and the yolk are set fully, the yolk still creamy and runny. And your soft-boiled eggs are ready to be served. Serve them in cute egg bowls, tea cups or even shot glasses along with hot toasts!
Basted eggs
Basted eggs are really quirky and fun to eat. Take a pan and heat 30 ML of butter until it melts fully. Break eggs in it and cook them till the white is starting to set and the yolk is still creamy. Pour hot oil over the eggs and cook for 1 minute till the yolk is set moderately. Slid the egg from the pan into a plate. Add a dash of salt and pepper and enjoy the piping oil immediately.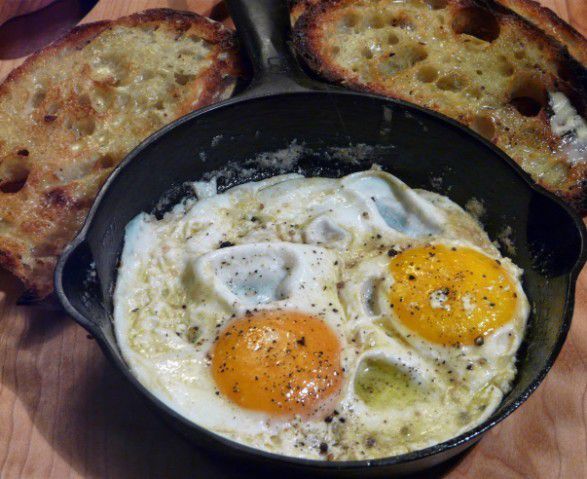 Egg salads
First make hard-boiled eggs as explained before and chop them nearly into petite pieces. Then, mash them with pepper, salt, mayonnaise and a little mustard for that tangy taste. Add finely chopped celery and onion and blend all ingredients together. Now on light toasted bread, arrange fresh sliced cucumbers and spread the egg salad on it to enjoy a light yet a very mouth-watering breakfast that is sure to make the rest of your day happy!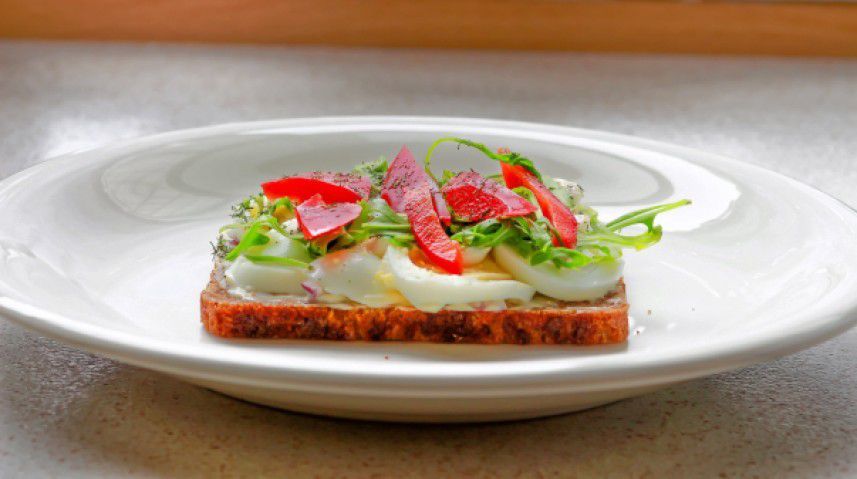 Egg curry
Take few boiled eggs and chafe turmeric and a little chilli powder all over them till they change yellow. Using a fork, pierce the skin of all the eggs. Take some oil in a pan and let it boil. Shallow fry the eggs on all sides and take the eggs out after the skin of the eggs turn golden brown. Keep the stove in medium flame and add jeera (cumin seeds), tej patta and turmeric and ginger garlic paste and stir fry them with finely chopped onions and green chillies. After some time add tomatoes, salt, garam masala, and jeera powder and fry. Remove the eggs after the tomatoes are cooked and garnish them with coriander leaves and herbs. Serve them with hot rice or roti and enjoy a luscious meal.