Since our childhood, we have seen our parents sipping their masala (spice) tea in an old teacup and saucer. It's time that we switch them up by bringing in the latest trends. Just like technology, food and fashion, tea is gaining immense popularity when it comes to aesthetics.
Tea is one of the most common beverages in India. This plant doesn't fail to dazzle us with its versatility. From uplifting your mood to protecting bones, it is so dimensional that we can never list all the benefits of drinking tea daily. Herbal, green, matcha, oolong or black, all of them detoxify your body. It's the perfect flavored alternative to water and keeping a check on your fluid intake. Enjoyed and loved by everyone around the world, this refreshment is a key to healthy living.
A real tea connoisseur is not just limited to someone who knows his tea well, has tried all the varieties and is well versed in the brewing techniques. It is also about knowing the teaware and essentials required for serving the perfect brew.
If you're someone who is a novice and has just started taking his tea seriously, avoid going to all the crockery shops where the salesman can con you easily. Start by choosing the type of tea you like and follow this guide to learn more about becoming a tea rookie to a tea connoisseur.
We all know that there's no point in serving the best quality tea in a cheap teacup or sometimes even glass! So for all you people who don't know what to actually buy and what not to, here are 10 essential teaware for a real tea connoisseur.
1. Tea Infuser: Almost resembling like a ball, it is often referred to as a teaball, a tea maker or even a tea egg. It is like a perforated metal or like a net made of metal. It functions like a spoon with a covering at the top to hold the loose, dry leaves and fannings. This American invention comes in various sizes and shapes like spherical and cylindrical. The infuser is allowed to brew along with hot water without spilling the contents present inside it in the pot. It functions very similarly to a tea bag/ infusion bag. Mostly, the infuser is removed after some time to avoid the bitterness. Buy on Amazon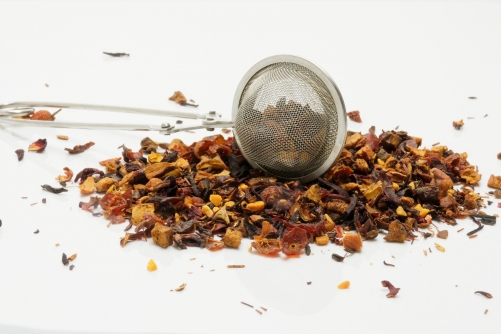 2. Tea Pots
Selecting the right tea pot for a particular tea is very important. Basically, there are four types of tea pots: glass, cast iron, Yixing clay and ceramic.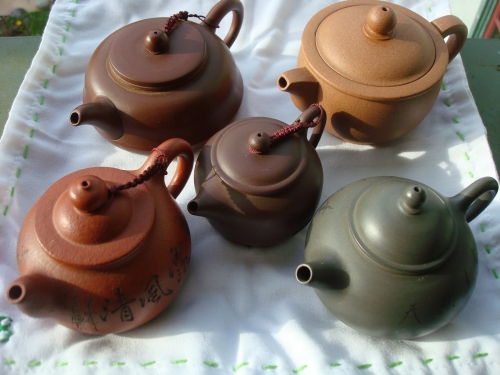 3. Tea Cups: Tea cupping plays a key role in your tea experience. So many factors like material, rim size, cup size and texture influence it. A thin lip in a teacup makes sure that you can sip easily. Often, extremely narrow or wide mouth is avoided to maintain an ambient temperature. Teacups are generally made of materials like porcelain and bone china, glass, ceramic and steel. Plastic cups are toxic and drinking any liquid from them is highly unadvisable. These days, double walled glass teacups are gaining popularity because of their chic look and sturdiness. Ceramic ware is the best option as it retains heat for a very long time and is resistant to high temperatures. Supermarkets are flooded with different varieties and fancy designs. Buy on amazon
4. Tea Sets: Whether you're hosting a formal tea party or just a get-together, tea sets are crucial to elevate the mood and add in more essence. From Bavarian tea pots to a Spanish silver set, there's so much to choose from. Tea sets are originally a Chinese tradition where they were first used to serve the ruler of Han Dynasty. Today, they are more of a judging parameter for class and lifestyle. Often, the Chinese Yixing Tea set is used to serve guests. It comprises of a typical Yixing teapot, teacups, a sieve, a brush and a small clay show piece. Chinese culture associates luck with clay toys and dolls. A formal tea set includes teapot, teacups, sugar and cream servers, a waste bowl and a tray. A typical informal one has fewer items like only a teapot, teacups, sugar bowl and cream pitcher. Tea sets make an excellent gift for a tea lover and an appealing addition to the dining set. Buy on amazon
5. Tea Cosy: A tea cosy is like an insulator that is put on a teapot to keep the contents warm for a longer period of time. They are very analogous to our vacuum bottles and thermal. Most tea cosies are knitted, hand weaved, almost like a woolen hat. Some of them have hidden pockets where you can keep the fragrant herbs to keep your teapot from smelling bad. A well-insulated cosy will create the perfect steeping environment for your tea. But, if the teapot is too good and already has the perfect steeping conditions, a tea cosy might overdo it. A good quality tea cosy is essential for enjoying your brew for a longer period of time. Buy on amazon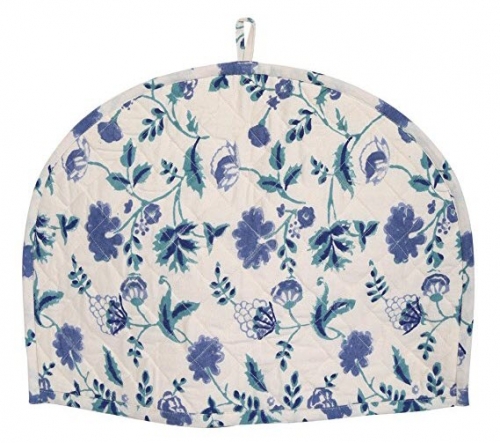 6. Tea Timer: Imagine you come back home after a tiring and long day at the office. All you want to do is make some tea for yourself and relax. You can have the best quality of tea and the chicest tea ware to support it. But, your tea will never have the lingering taste if you don't brew it for the perfect amount of time. A tea timer makes sure that you don't end up messing your tea and waste the money you spent on it. A tea timer is a simple hourglass-shaped device that is designed for steeping tea. It adds so much value to your kitchen even if it's just lying on a table top due to its elegance. Buy on amazon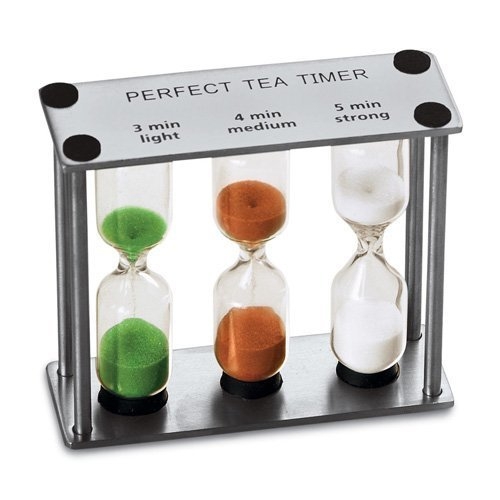 7. Tea Chest: A tea chest is a compartmentalized wooden box that is used to store tea. It assists in storing various teas in an organized manner. During a tea party, it comes in very handy as the guests can directly choose. Earlier, canisters and jars were used. But they got replaced since tea chest was a more convenient option. They also add a Persian touch to the kitchen décor because of the wood and vintage vibes. In India, Madhubani paintings or Mughal art are often created on the boxes to increase its aesthetic value. Buy on amazon. Buy on amazon
8. S and Cugarreamer Set: A typical sugar and creamer set consists of a sugar bowl and a creamer. It is the most generic and essential item for any beverage. A creamer is an obligatory part of the Western tradition. It is like a small jug or pitcher that is filled with milk or cream. A tea set decides whether the creamer will be either made of ceramic, glass, stainless steel or silver. A sugar bowl is a small bowl or tray which is used to hold sugar or sugar cubes. A sugar and creamer set is the most practical thing in the tea set. Without this, your brew will be incomplete. Buy on amazon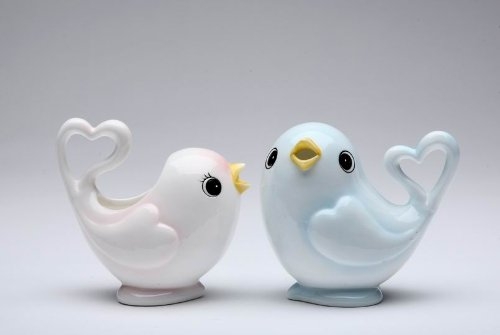 9. Tea Kettle: No! It's not the same as a teapot. With a spout, a handle and a lid, it is very easy to confuse between them. A tea kettle is like fine jewelry, attractive and purposeful. A tea kettle is used to heat up water which is then poured into the teapot along with some loose tea leaves and flowers for steeping. Tea kettles shouldn't be used for brewing tea since they don't have a strainer. They are generally made of enameled metal, steel or plastic. The steel ones are the best since cleaning is very easy. Buy on amazon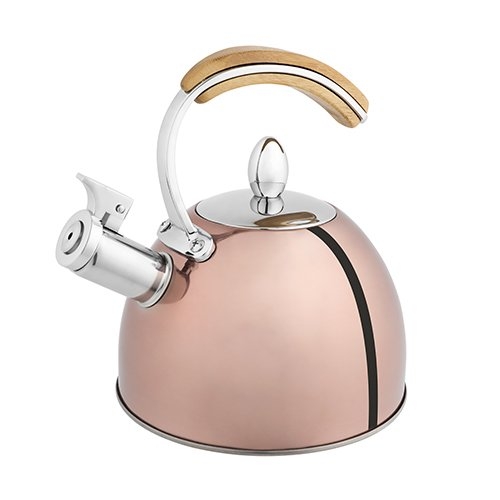 10. Teaspoons and Tea Honey Dipper: Teaspoons are an essential part of cutlery. They are smaller versions of a regular spoon and are used in stirring and sipping contents in a tea. They come in various materials like that of silver, stainless steel, wood, porcelain, ceramic and fiber. Often, they are also used to add sugar. The container that is used to hold extra teaspoons is called a spooner. Buy on amazon
Honey dippers are designed to stay in a honey pot. The traditional ones are quite large. Mostly wooden, they are used to drizzle honey. Lift the dipper from the pot and tilt it at an angle and twirl it to catch the honey. Next, drizzle some honey in your tea by letting it drip in a parallel orientation. Never stir your tea with a honey dipper or wash it. Always, change them every 3 years to maintain hygiene and quality. Buy on amazon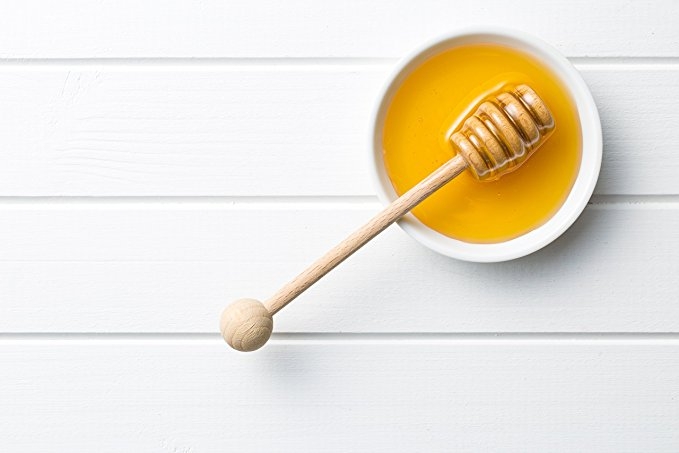 A tea connoisseur not only knows his tea and teaware but, also has enough experience. So start at this very moment your journey to becoming a real tea connoisseur.
Sources: